A few weeks ago I made some delicious fathead & egg free keto donuts! I loved them and they are super delicious but you can't fry them. So I figured I'd try to make keto donut holes that are FRIED.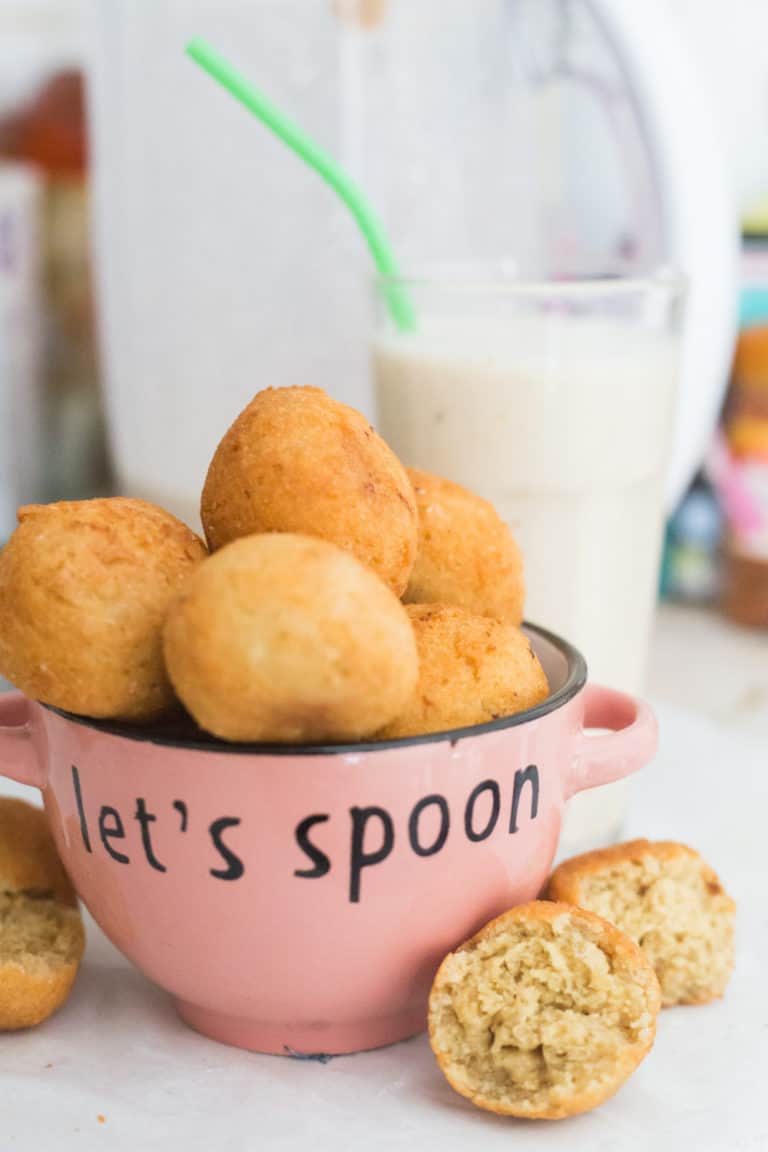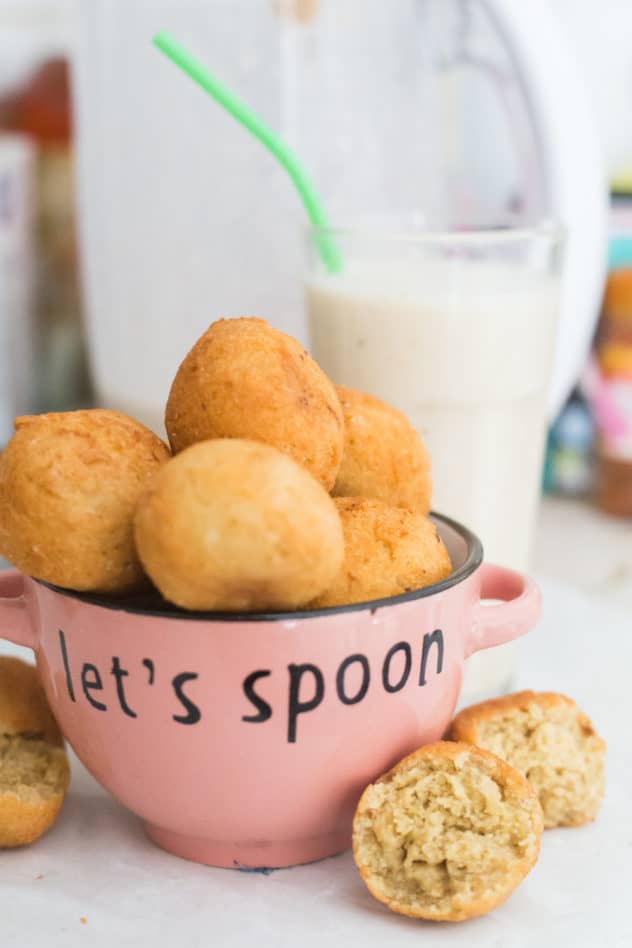 So a difference between these two recipes is that these donut holes have eggs. It is necessary to have eggs. I did try it without it but the batter dissolved into the oil and it was a mess. Did not work. So do NOT skip over the eggs.
I always get questions on whether you can skip the protein powder – I will say no. It gives it that fluffy bready texture. I used whey isolate however you could also use collagen protein powder or any other keto friendly protein powder.
Secondly, you don't have to use unflavoured – you can use any flavour you like! You'd probably still have to add a touch of flavour extract, like vanilla, banana etc. I used vanilla as well as Oooflavors Vanilla Cupcake which is AMAZING.
If you like these donut holes, make sure to check out my keto egg free donuts, baked cake bites, or keto funnel cake!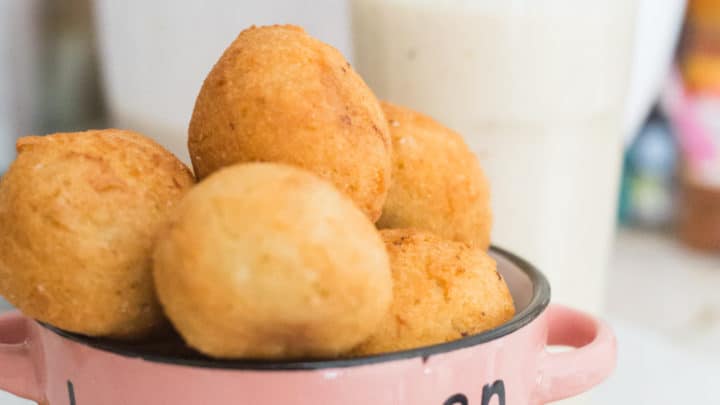 Yield:

10
Keto Donut Holes (Fried)
Keto donut holes made easy! No fathead dough, no cheese! Very yum and only 1.3 net carbs per donut hole!
Ingredients
1 tsp xanthan gum
1 tsp baking powder
1 tsp vanilla
3 tsp olive oil (or butter)
2 medium eggs
Oil or drippings for frying
Instructions
In a mixing bowl, whisk together your dry ingredients.
Add in the olive oil, eggs and vanilla.
Mix until you have a thick batter.
Place the oil/drippings into a deep saucepan over medium/medium-low heat.
Use wet hands to make a small ball of dough. The ball should be about half the size of a golf ball.
Drop the dough ball into oil/drippings and fry on medium for 5-ish minutes.
Let cool and continue to fry the rest of the dough.
**If you find that your donut holes aren't cooked all the way through - you can throw them in the microwave for 10 second intervals until cooked however 5 minutes in the fryer should be fine)**
Notes
This makes 10 donut holes.
Nutritional Information per donut hole:
CALS: 101
FAT: 7.9
CARBS: 2.5
FIBRE: 1.2
NET CARBS: 1.3
PROTEIN: 6.3