Ok lets be honest. I was ATTEMPTING to make doughnuts but failed, so instead of frying these, I baked them, making keto cake bites!
When I tried to deep fry them, they just fell apart. I had all this batter so figured I'd roll them into balls and bake them more like biscuits. I can tell you right now – they taste exactly like a doughnut would!
However, if you had a doughnut tray or a cake pop tray, you could definitely bake them in there to make the shape right. I sadly have neither.
Anyway, I can't believe how delicious these actually are and the fact that they have NO eggs? Perfect!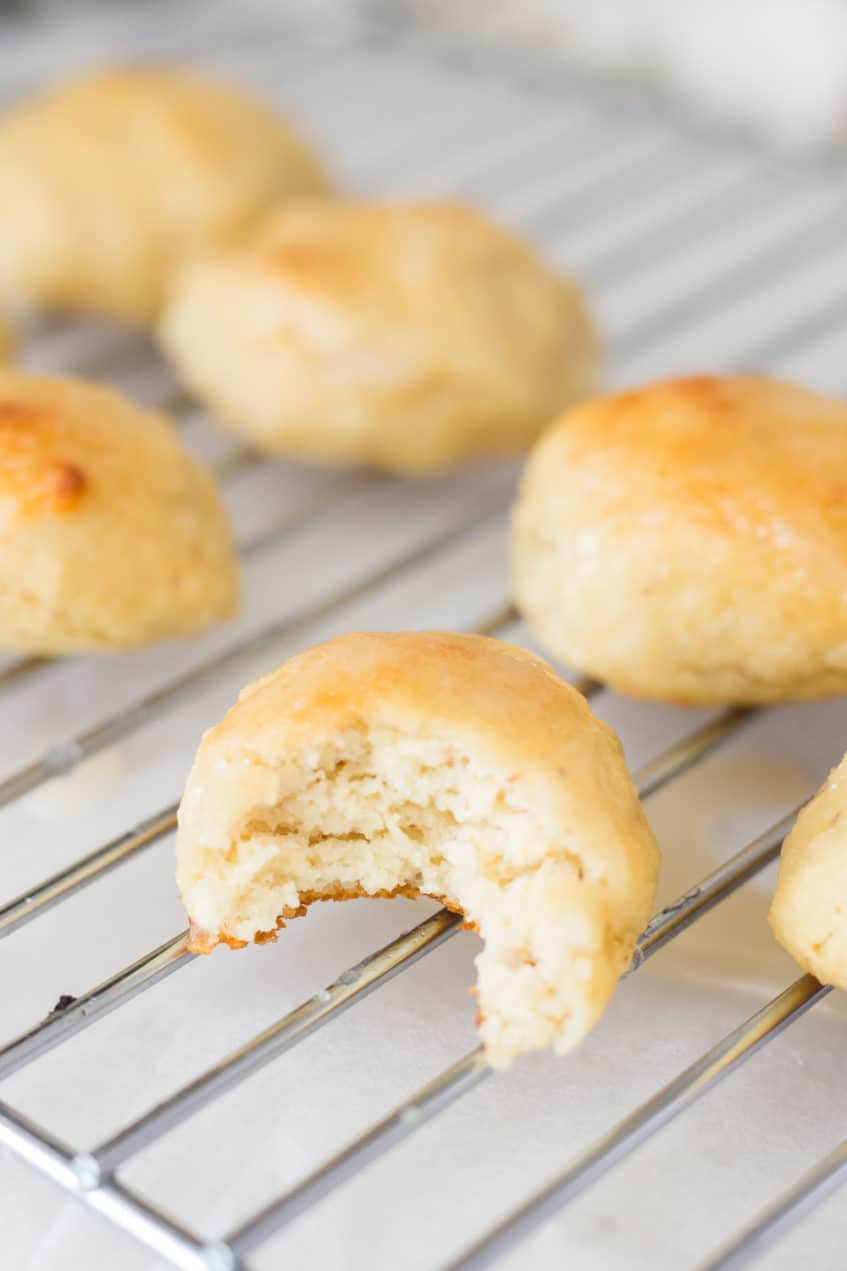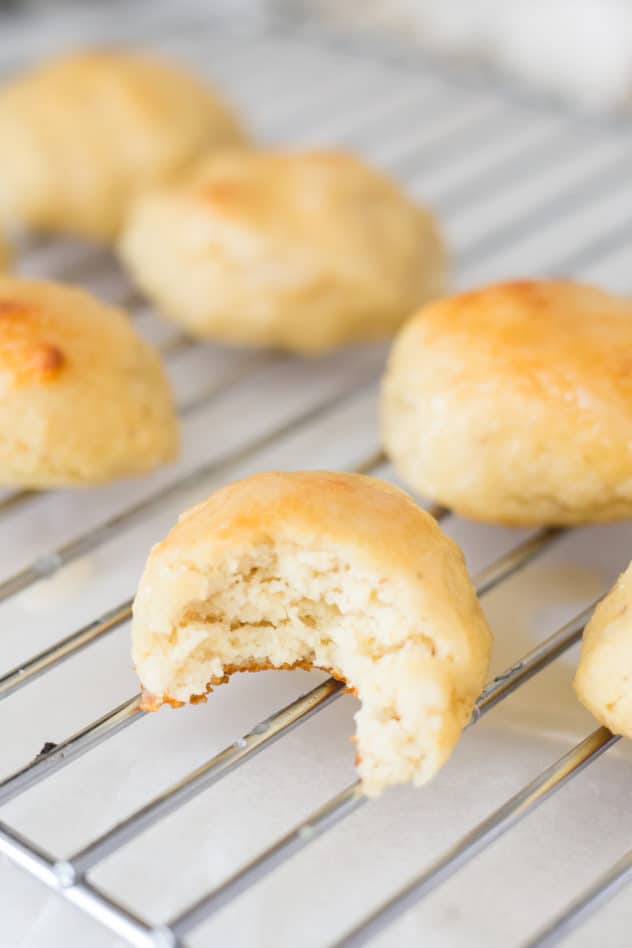 In this recipe, I also used Oooflavors 'Vanilla Cupcake' – while it definitely adds a decadent, delicious flavour – it's not needed. However I highly recommend checking them out!
If you like these, check out my Kentucky Butter Cake, Keto White Bread or my Keto Double Chocolate Cake.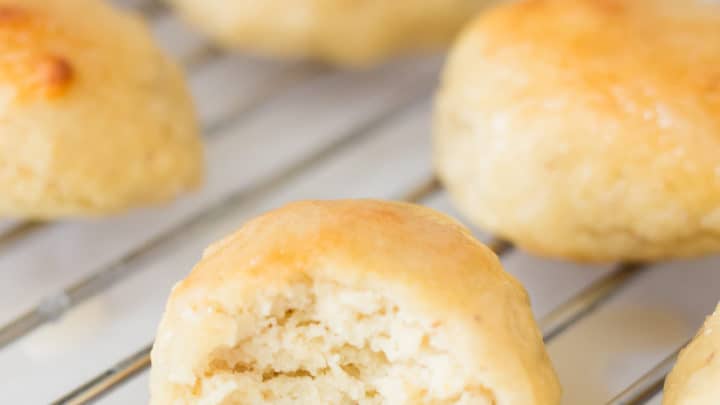 Yield:

10
Keto Cake Bites || FAUX Donuts
Basically doughnuts but baked not fried. These keto cake bites will satisfy your sweet tooth. Great for times when you want cake but not a whole cake.
Ingredients
BATTER:
1 tsp xanthan gum
2 tsp baking powder
3 tbsp sour cream
1 tsp vanilla
2 droppers Oooflavors Vanilla Cupcake
2 tsp olive oil
1/2 cup (117ml) water
1 tsbp psyllium husk
GLAZE
Instructions
In a mixing bowl, whisk together all the cake ingredients.
Use wet hands to form the batter into balls of dough, placing them on a cookie sheet lined with parchment paper.
Bake at 350°F/175°C for 15-20 minutes.
Take out and let cool.
Whisk together the powdered sugar substitute and water.
Pour overtop the cake bites.
Enjoy!
Notes
This makes roughly 10 cake bites.
Nutritional Information per cake bite:
CALS: 92
FAT: 7.2
CARBS: 3.1
FIBRE: 2.2
NET CARBS: 0.9
PROTEIN: 5.1