Ever find yourself looking for easy keto dinner recipes? Me too. Sometimes it's tough out there, but this keto meatball casserole is so easy to prep ahead of time and pop in the oven – you'll find yourself with plenty of spare* time as it cooks.
*Doesn't reflect work or parental obligations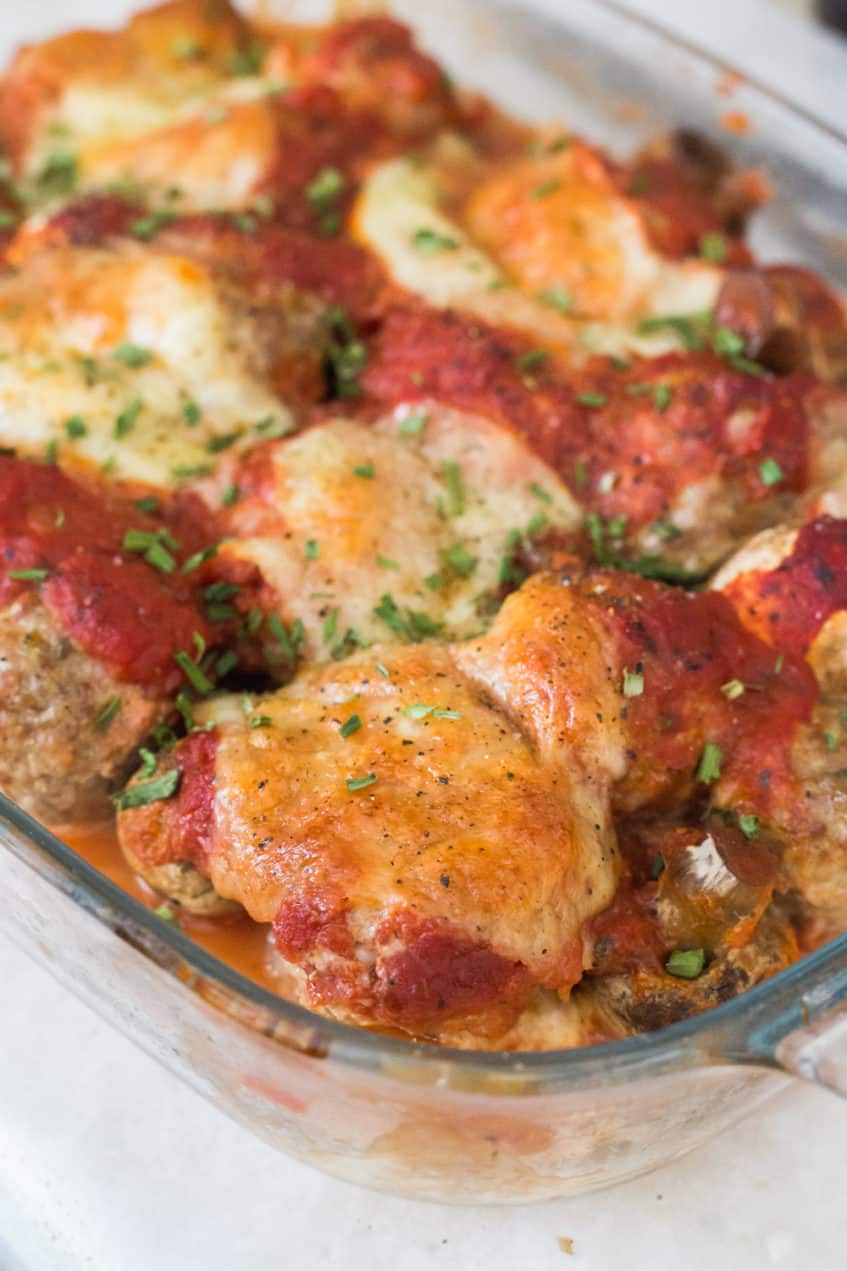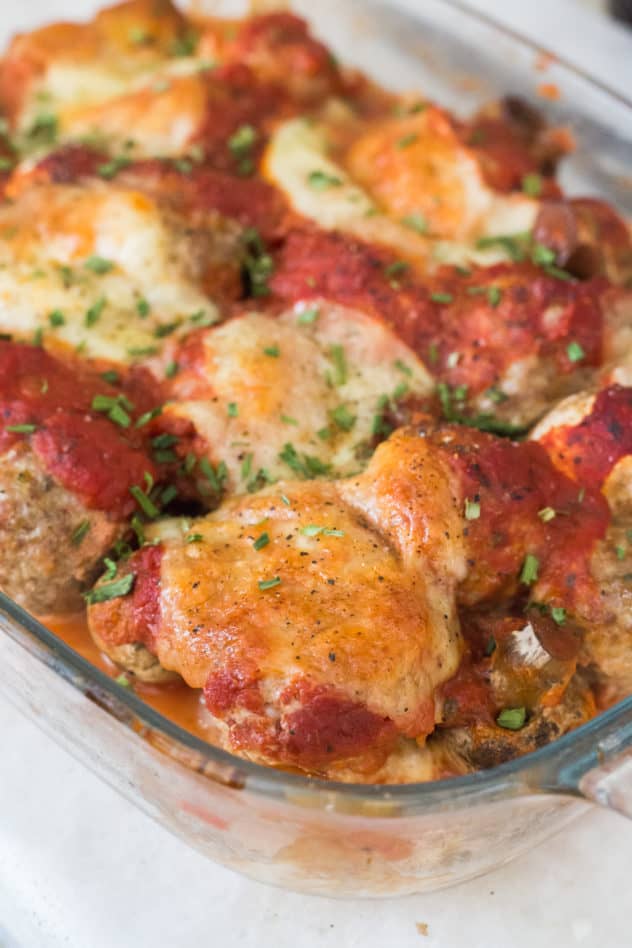 For this recipe, I liked to use some of the typical casserole ingredients like onions and mushrooms… BUT this time I also added a few bean sprouts because they are super low carb!
Now of course you don't have to dress the casserole the same way I do.. You can add anything or take out anything you want!
For the tomato sauce, I used a local grocery store that has no sugar added organic tomato sauce. I recommend Muir Glen if you can get it! I believe you can order it from Amazon so the link will be in the recipe card below!
If you like this casserole, make sure to check out my keto taco casserole, keto pizza casserole OR Keto lasagna noodles.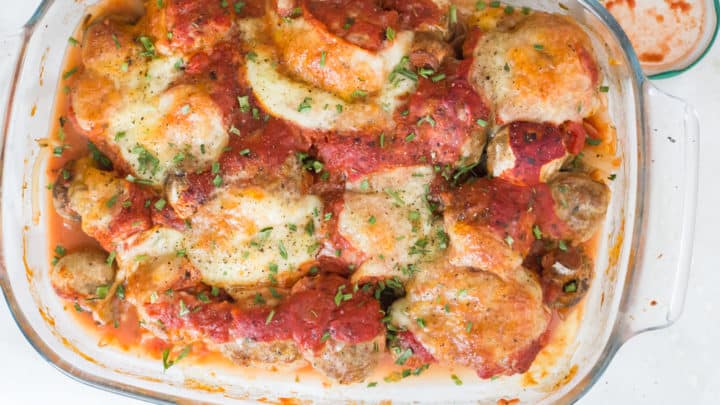 Yield:

5
Keto Meatball Casserole
Total Time:
1 hour
5 minutes
Easy keto meatball casserole - each meatball is stuffed with cheese! Great to prep ahead of time and place in the oven after work!
Ingredients
MEATBALLS:
1lb ground pork
2 tsp garlic (minced or puree)
1 tsp cumin
1 tsp paprika
2 tsp chives
1 medium egg
1 tbsp psyllium husk
salt & pepper
1 mozzarella ball (125g) - chopped
CASSEROLE:
1 package (227g) bean sprouts
2.5 cups white mushrooms (250g) (whole or chopped)
1 small onion - chopped
1 mozzarella ball (125g) - sliced
Instructions
In a casserole dish, place your bean sprouts, onion and mushrooms. Set aside.
In a mixing bowl, add the ground pork, spices & seasoning, egg and psyllium husk.
Use your hands or a utensil to mix the ground pork together thoroughly.
Take a scoop of ground meat and wrap it around a piece of chopped mozzarella. Roll it into a ball so you should have the cheese secured firmly inside the meatball.
Continue to make cheese stuffed meatballs until the 1 mozzarella ball & ground meat are used up.
Place the meatballs into the casserole dish.
Pour the tomato sauce on top of the vegetables and meatballs.
Take the sliced mozzarella and put it on top of the casserole. Season with salt and pepper.
Bake for 45-55 minutes at 350°F / 175°C.
**If some excess water might be left over - drain**
Enjoy!
Notes
This makes roughly 5 servings:
Nutritional Information per serving:
CALS: 466
FAT: 30.5
CARBS: 8.8
FIBRE: 4.6
NET CARBS: 4.2
PROTEIN: 36.7