Happy 4th of July my American friends! Today I wanted to celebrate by creating something deep fried – it's summer – it's carnival time – so I figured I'd make a keto funnel cake!
So this recipe is very similar to my keto beignets recipe. It's based off of the fathead dough recipe but added protein powder to make it fluffy and easily fry-able.
Now there are two ways you can deep fry this.. Normal funnel cakes are piped right into the deep fryer… You can do this, but I found it a bit difficult as the cheese made it a bit too hard to pipe. However if you can do it this way – great!
I decided to take a chunk of dough and roll it into a snake before forming a pinwheel and dropping it into the beef drippings. That was way better for me as it was able to retain its shape!
It's best to fry it on medium as if you fry it on high, not only could that a fire hazard, but it will cook the outside too fast and the inside will still be stringy. Do. Not. Want. Fry on medium for 5-7 minutes!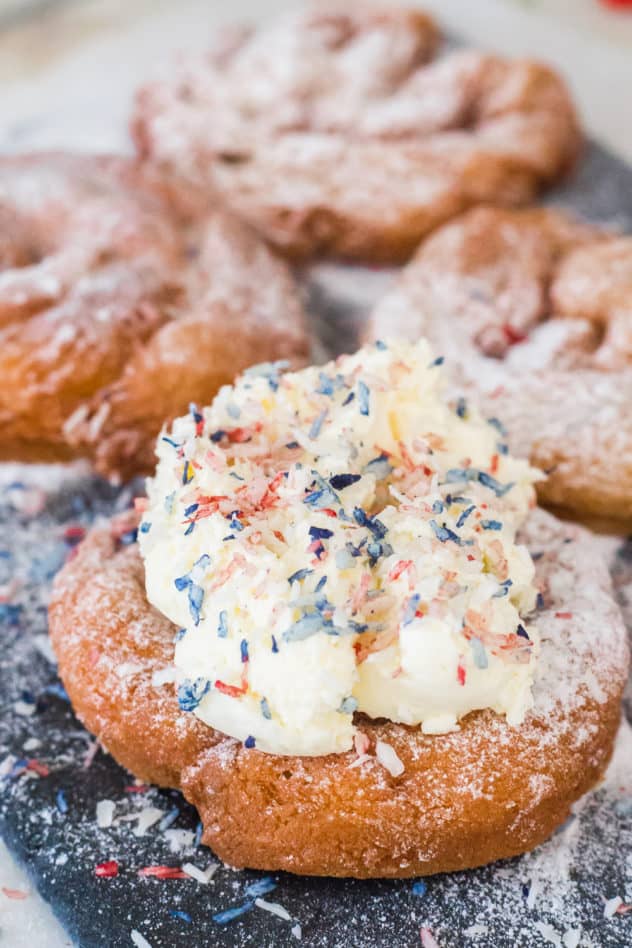 Top with your favourite things such as whipped cream, berries or even coconut sprinkles!
If you like this recipe, make sure to check out my keto beignets!