So it's nearly the end of summer but my god, it's still sticky outside. So grab some cream, grab some ice and make a delicious keto frappuccino! I made mint chocolate chip because it is one of my favourites!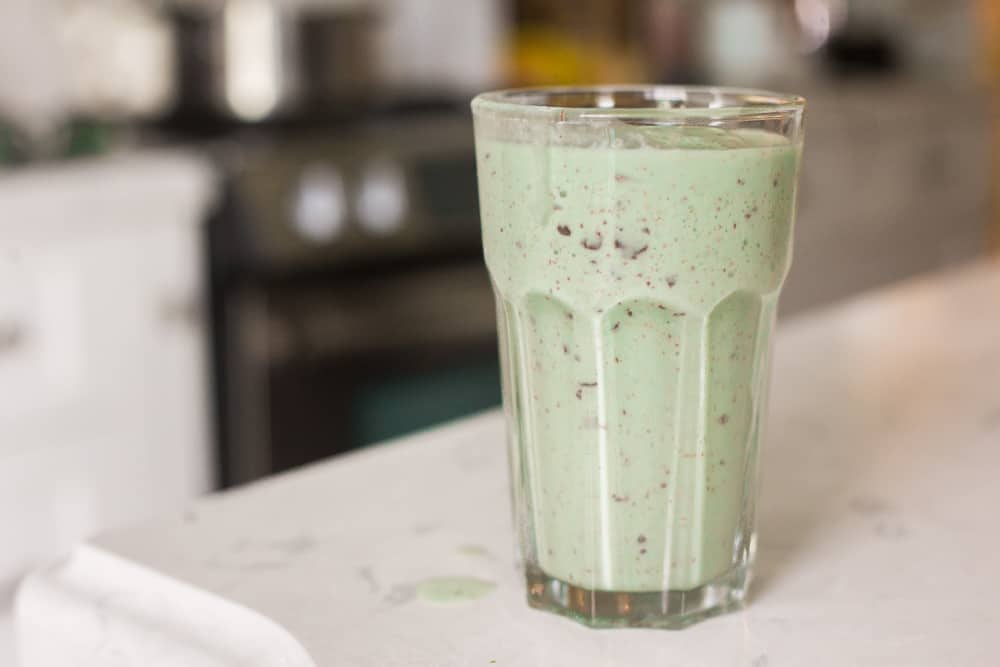 Now the xanthan gum is optional, however it does truly make it more of a frapp consistency. I found when I didn't use it, it melted faster and was more like clumps of ice mixed with liquid and not didn't bind together like a true frapp. Note that most frappuccinos that you get at Starbucks include xanthan gum in their syrups.
The chocolate protein powder is also optional, but it's great to get in some additional protein.
Now you can use this as a base and make any other kind of frappuccino. Leave out the mint and chocolate powder, add some coffee! Or maybe you want to add some cocoa powder for a chocolate frapp. A delicious one would be BANANA using banana extract. OMG.
If you like this drink, make sure to check out my cinnamon roll smoothie!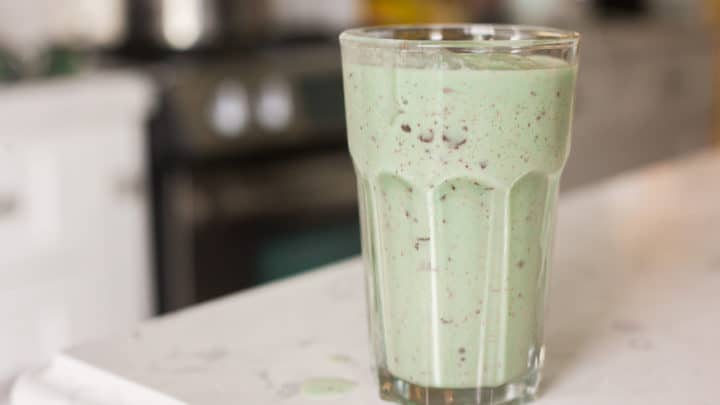 Yield:

1
Keto Mint Chocolate Chip Frappuccino
A sugar free, low carb high fat mint chocolate chip frappuccino. Perfect for summer days!
Ingredients
1/2 cup (118ml) heavy cream
1 tbsp mint extract
2 tbsp sugar substitute
1 tsp chocolate protein powder
1/4 tsp xanthan gum
1/4 cup (58g) sugar free chocolate chips
7-10 drops of green food colouring
Cup of ice
Instructions
Place all the ingredients into a blender and MIX thoroughly. Pour and enjoy! You can top with some whipped cream!