I made an amazing keto butter chicken! I usually am not a big fan of Indian cuisine, but lately I've been coming around! Maybe because once I was sick after eating it, I decided to forgo all Indian food? Well, that was a mistake because I am falling in LOVE. Curries, butter chicken, naan. All are getting the thumbs up in my books!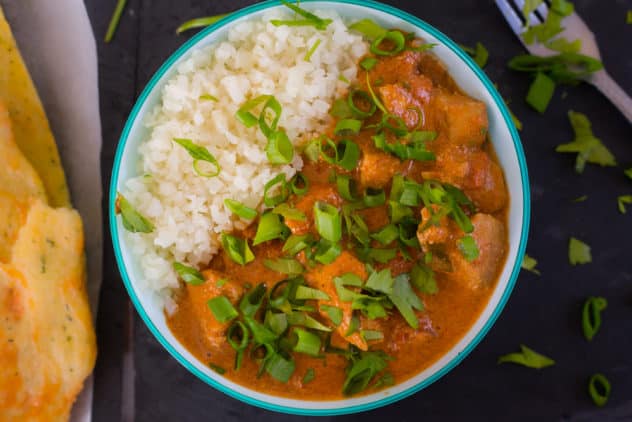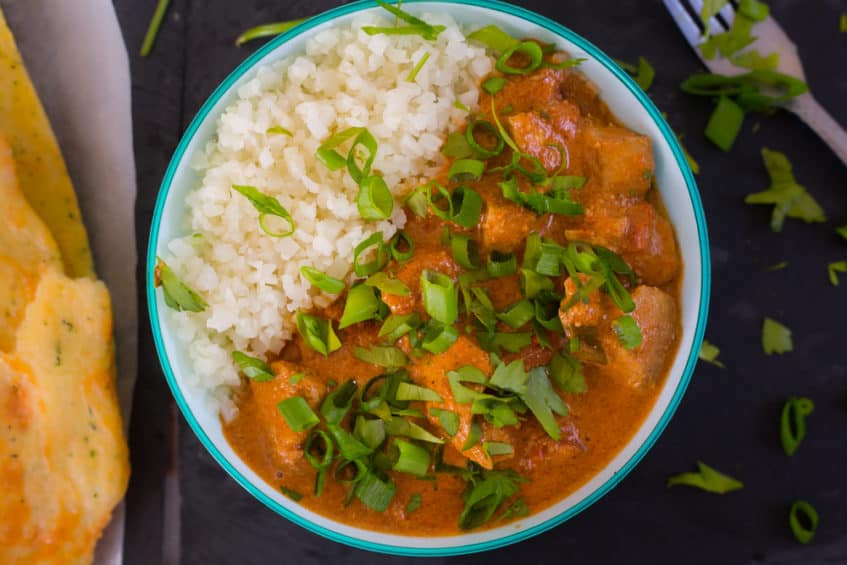 One tip I have for you when making this, is get a biggg pan or pot. I used a decent sized pan but the butter chicken was almost overflowing! So make sure you have a deep pan or pot for this recipe. It makes a ton!
Of course, instead of eating this with actual rice, I used cauliflower rice instead. It really masks the flavour of the cauliflower which is a plus if you aren't a big fan.
I served this with a side of keto naan, which is super easy to make. All I did was make some fathead dough and mold it into a square using a cookie sheet. Top it with some spices and garlic and bake!