It's almost Valentines Day and love is in the air! If you want to surprise your keto significant other with a delicious treat, this is for you. A keto raspberry cheesecake – with a lil' heart! ❤️
This cheesecake is SO easy to make. It literally took me about 20 minutes to make the entire thing. The one thing I will say that is I made WAY too much raspberry syrup. Soo heads up! The best thing about this dessert is that you can make it any kind you want. Want to make it chocolate? Add some cocoa powder! It's just that easy.
Now some of you won't have a 4-inch cake pan.. (also, I bought mine at Tesco for €4!) however if you want to make it with a 8 or 9-inch pan, I would suggest doubling the recipe. Here is an incredibly similar recipe I made a while ago that you can follow for the base cheesecake recipe. Link here.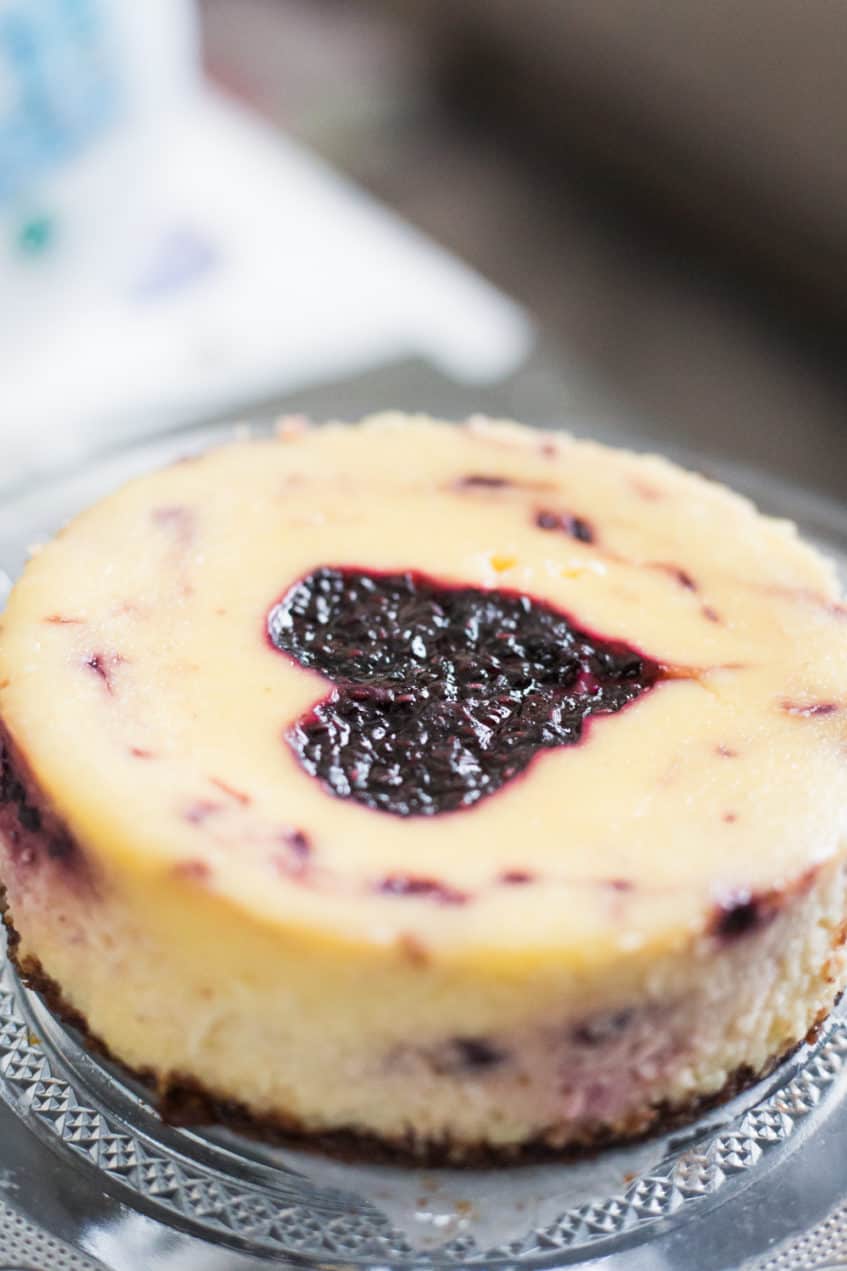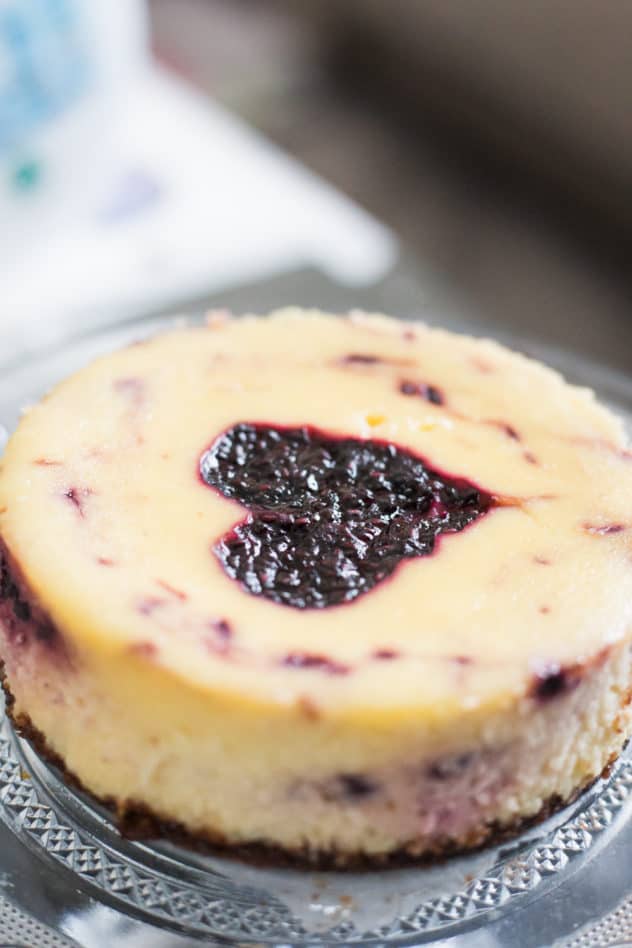 Let's quickly talk about the bake time. I had mine in the oven for an hour and 5 minutes.. but it all depends on how wide your pan is. Since I had the cheesecake filling incredibly close to the top of the cake pan, it took a little bit longer for it to cook. If you have a wider pan, it might take a little less time. It's a good idea to check after a good 30 minutes to see how it is going. Jiggle it a little bit and if it's still incredibly liquid in the middle, it needs more time.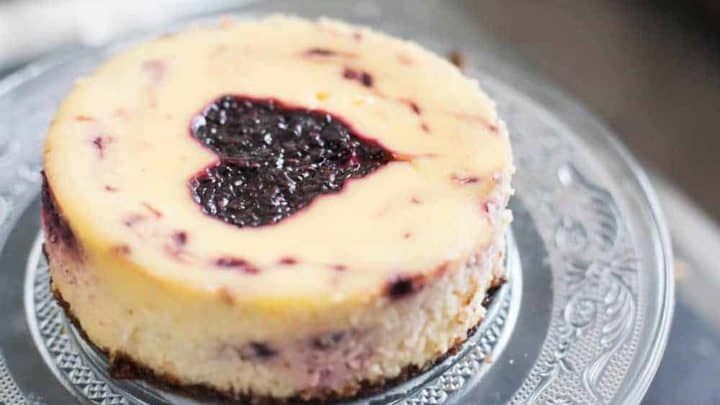 Yield:

4
Raspberry Cheesecake for Two!
Total Time:
1 hour
20 minutes
Share this heart shaped raspberry swirl cheesecake with your darling this Valentines Day. Gluten, sugar and grain free!
Ingredients
CRUST
FILLING
1 cup (130g) cream cheese
1/4 cup (50g) sour cream
1 medium egg
1 tsp vanilla
JAM
2/3 cup (100g) raspberries
4 tbsp water
Instructions
JAM
In a pot over medium heat, bring the water, xanthan gum, sugar substitute and raspberries to a low boil.
Use a fork to mash the raspberries.
Take off heat and let cool.
CRUST
In a mixing bowl, whisk together the almond flour, cocoa powder, sugar substitute and melted butter.
Pour the mixture into the bottom of a 4-inch spring form cake pan and use the fork to form an even crust along the bottom of the pan.
Set aside.
PUTTING IT ALL TOGETHER
In a mixing bowl, whisk together the filling ingredients.
Pour a little of the filling into the spring form pan.
Add in a spoonful of raspberry jam and use a fork or knife to swirl it around. Add in another little bit of cheese filling and then again a spoonful of jam - swirl!
Pour the last layer of cheese filling and then use a small spoon to form a heart on the top of the cake.
Bake for 15 minutes at 350°F / 176°C then turn it down to 200°F / 100°C for an additional 45 minutes.
Notes
This makes 4 servings (slices!)
CALS: 161
FAT: 12.1
CARBS: 5.8
FIBRE: 1.4
NET CARBS: 4.4
PROTEIN: 9
Nutrition Information:
Yield:
4
Serving Size:
1
Amount Per Serving:
Calories:

161
Total Fat:

12.1g
Carbohydrates:

5.8g
Fiber:

1.4g
Protein:

9g