These keto snickerdoodle cookies are similar to my gingerbread and oreos, but a little twist to make then have that famous snickerdoodle taste!
One thing I will mention, is that you will need to make sure that the dough is mixed VERY well. When I first tried it, the cookies fell incredibly flat and I think that was because I didn't mix the butter in well enough with the flour – make sure, when you are mixing, there are no clumps of unmixed butter in your dough.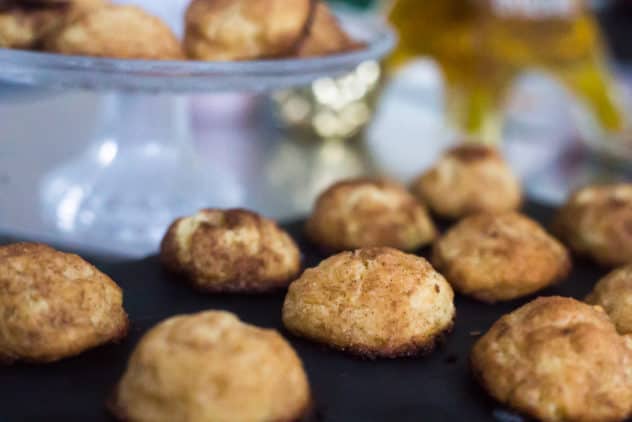 That means that the butter MUST be room temperature. Cold butter will not work as well.
For this recipe, I used a spatula/spoon to cream together the butter and sugar but you can use a stand or hand mixer. It's probably easier to do it with a mixer to be honest. It was a bit tedious doing it by hand but both ways work. As stated above – just make sure everything is mixed together well.
If you like these cookies, make sure to check out my keto chocolate chip cookies and keto gingerbread cookies!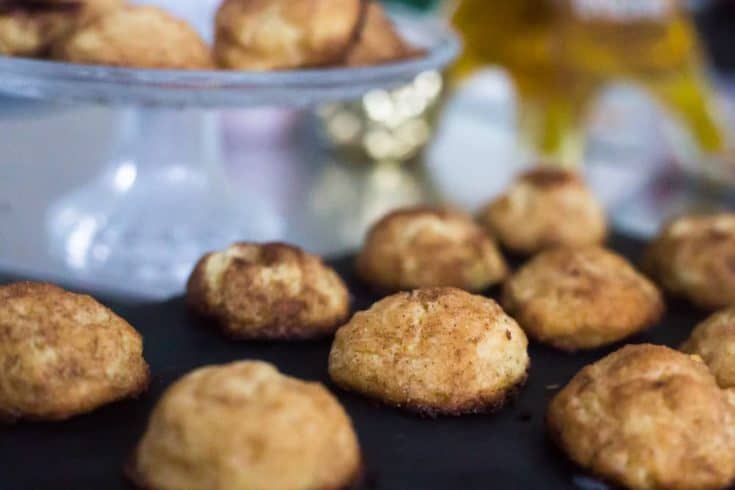 Yield:

18
Keto Snickerdoodle Cookies
Easy and quick keto snickerdoodle cookies! Gluten and grain free. Only 1 net carb per cookie!
Ingredients
1/2 cup (100g) butter - room temperature
1/4 cup (50g) sugar substitute (I used erythritol) + 1/8th cup for coating
1 tsp vanilla
1 egg
1 1/2 cups (150g) almond flour
3/4 tsp baking powder
1 tbsp cinnamon
Instructions
In a mixing bowl, use a spatula (or stand mixer) or utensil to cream the butter and sugar substitute together.
Once blended well, add in your egg and vanilla and mix again.
Pour in the almond flour and baking powder and whisk together. Make sure that it is all mixed and that there are no clumps of butter in your dough.
In a separate bowl, whisk together your cinnamon and 1/8th cup of sugar substitute.
Take a small scoop of the dough and form a ball with your hands.
Roll the ball into the cinnamon/sugar mix, coating the entire cookie.
Place on a cookie sheet lined with parchment paper.
Continue to roll the dough into balls and coat with sugar cinnamon. You should get roughly 18 cookies out of the mixture.
Bake at 375°F/190°C for 12 minutes.
Take out and let cool.
Enjoy!
Notes
Again - this makes roughly 18 cookies.
Nutritional Information per cookie:
CALS: 104
FAT: 10
CARBS: 2.2
FIBRE: 1.1
NET CARBS: 1.1
PROTEIN: 2.4