These keto snickerdoodle cookies are similar to my gingerbread and oreos, but a little twist to make then have that famous snickerdoodle taste!
One thing I will mention, is that you will need to make sure that the dough is mixed VERY well. When I first tried it, the cookies fell incredibly flat and I think that was because I didn't mix the butter in well enough with the flour – make sure, when you are mixing, there are no clumps of unmixed butter in your dough.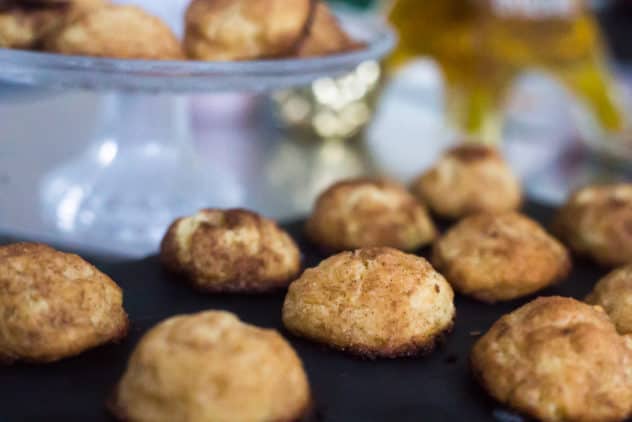 That means that the butter MUST be room temperature. Cold butter will not work as well.
For this recipe, I used a spatula/spoon to cream together the butter and sugar but you can use a stand or hand mixer. It's probably easier to do it with a mixer to be honest. It was a bit tedious doing it by hand but both ways work. As stated above – just make sure everything is mixed together well.
If you like these cookies, make sure to check out my keto chocolate chip cookies and keto gingerbread cookies!