These delicious chocolate mint cookies rival the girl scouts!! Definitely one of my top 5 keto cookies right now! Plus I'm in a love-hate relationship with mint right now. (Love it, hate that I love it so much)
So basically when I was creating this recipe, I took the base cookie recipe from my Oreos and covered them with a delicious chocolate mint ganache!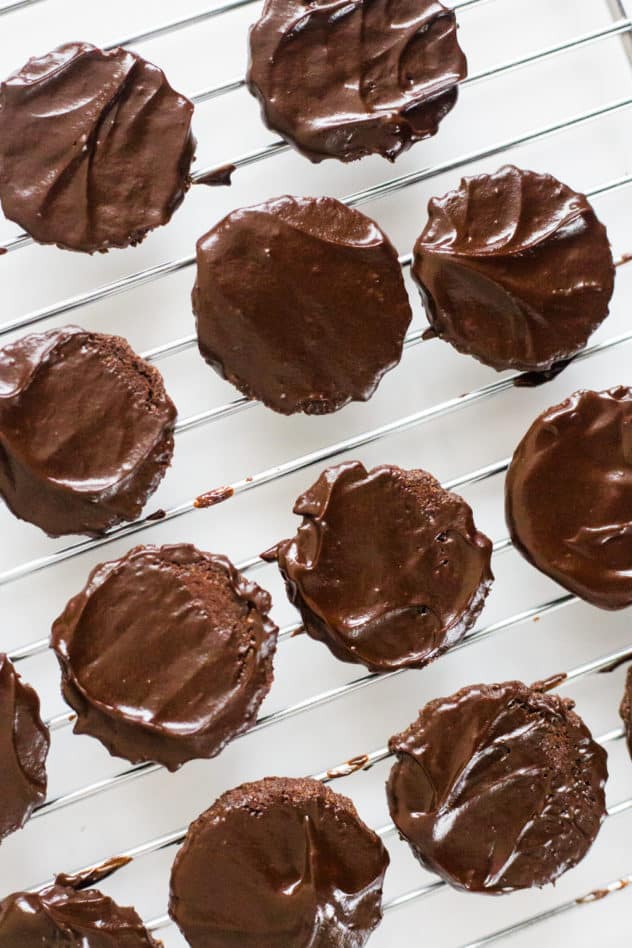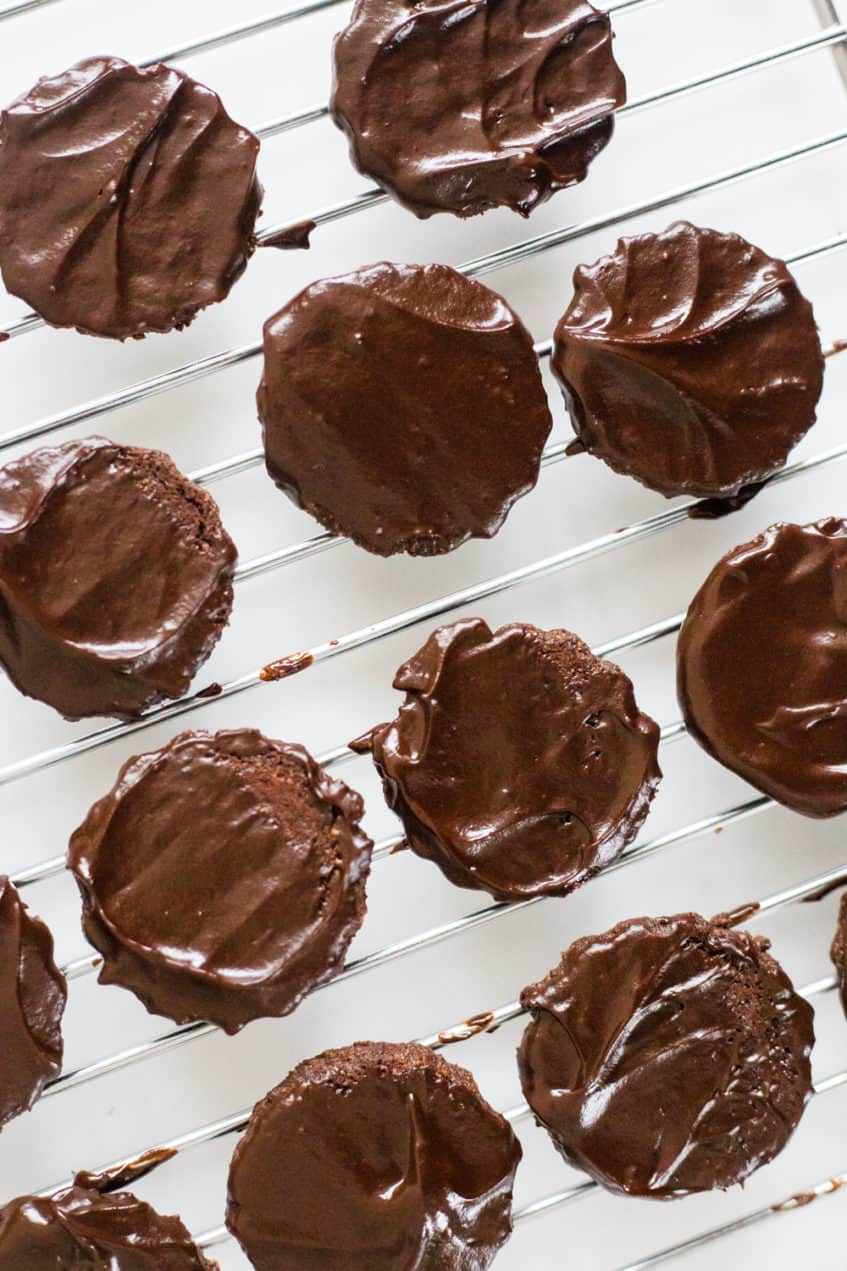 One thing that I will mention on this recipe is that it is SUPER important to use room temperature butter. If you don't, the butter will clump together and they may end up falling in the oven.
If you have a hand or stand mixer, you can definitely use that instead of a spoon or hands to cream the butter and sugar substitute. I get a lot of comments on why I use a spoon and its because I don't have a mixer. It's currently at my sisters apartment in Canada and I am in Ireland and don't want to spend the money to buy a new one just right now.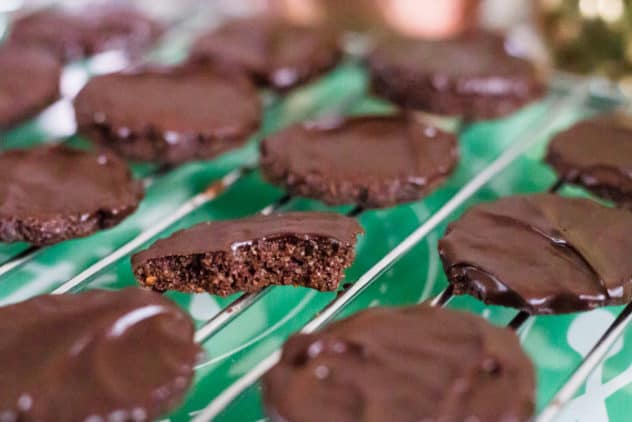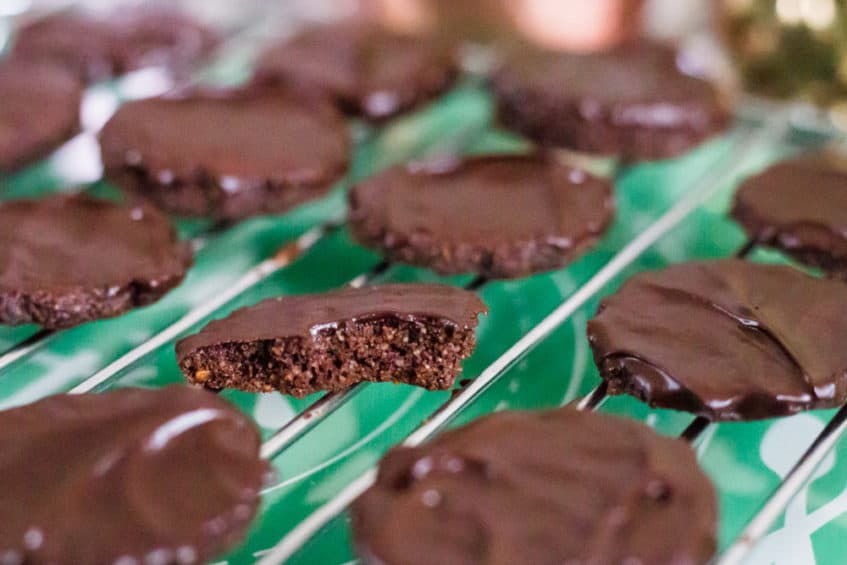 No other big notes are needed for this recipe, it's fairly straight forward.. but I will add that it is vital to chill the dough before putting it in the oven. If you don't, the dough will be too soft to form cookies!
That being said – here is the recipe! If you like these, make sure to check out my keto chocolate chip cookies!
Chilling Time:
45 minutes
Better than the girl scouts and without all the sugary guilt! Gluten and grain free, these keto thin mints are super easy to make!
Ingredients
COOKIES:
4 tbsp (50g) butter - room temperature
3 tsp cocoa powder
GANACHE