Soup season continues! Today's delicious recipe is a lovely, creamy low carb crab bisque! Delish!
So there are two notes that I should make before getting straight into this recipe.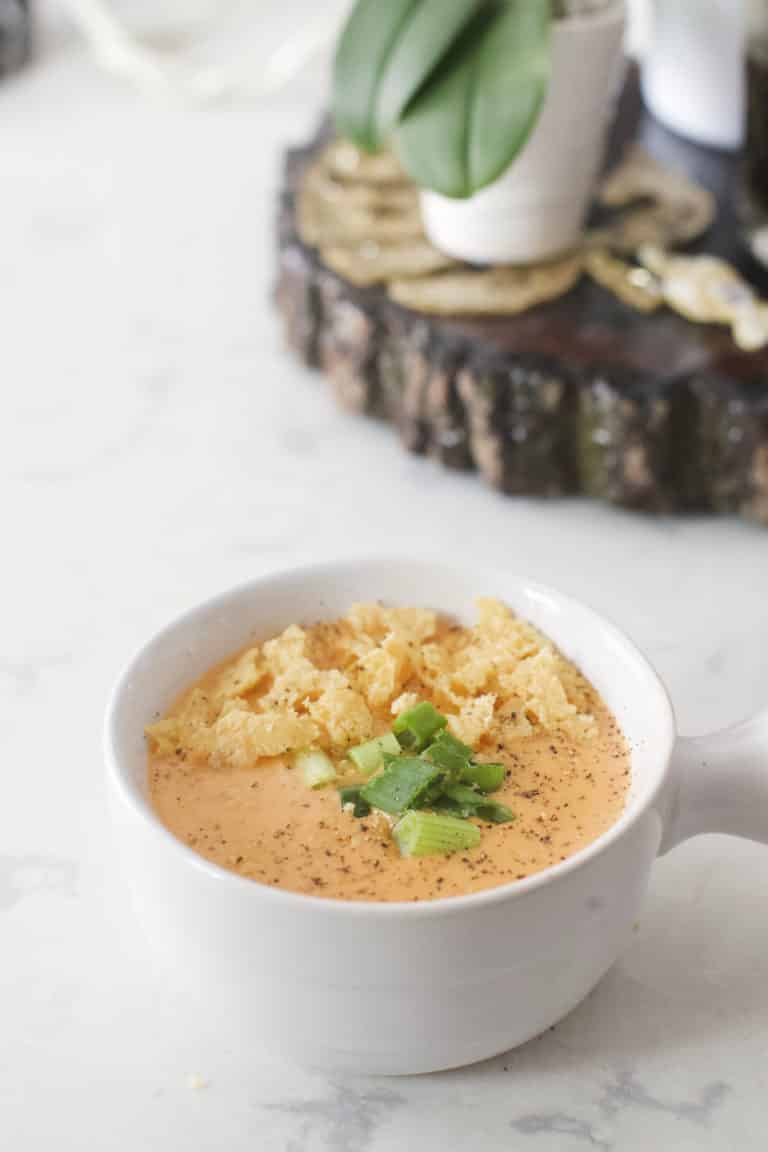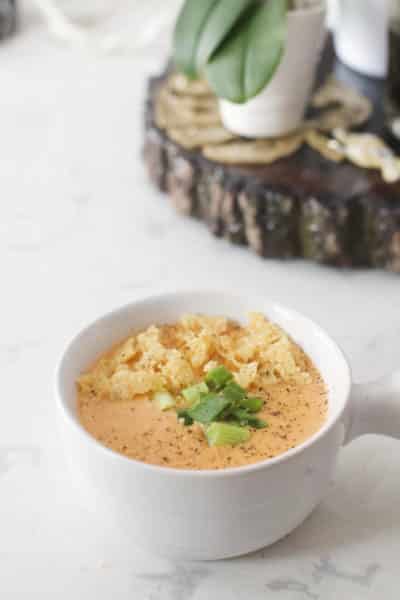 1. For the yummy soup, I used fish broth. If you're like me, you probably don't use fish broth often. So I highly recommend using boullion cubes otherwise you may have a jug of fish broth go rotten in your fridge. If you don't want to use fish broth, vegetable or chicken broth work best.
2. The crab. So I did use actual crabmeat, but I used the can version. I couldn't find any fresh crab so I grabbed some flaked in a tin. If you want to use fresh crab, I recommend! But don't worry, canned works too.
Honestly, this is such an easy soup to make and it takes probably about 20 minutes in total. Plus it can be made entirely in one pot!
If you like soup, try some of my other low carb/keto soups like my keto chicken noodle, low carb coconut curry or keto mushroom soup!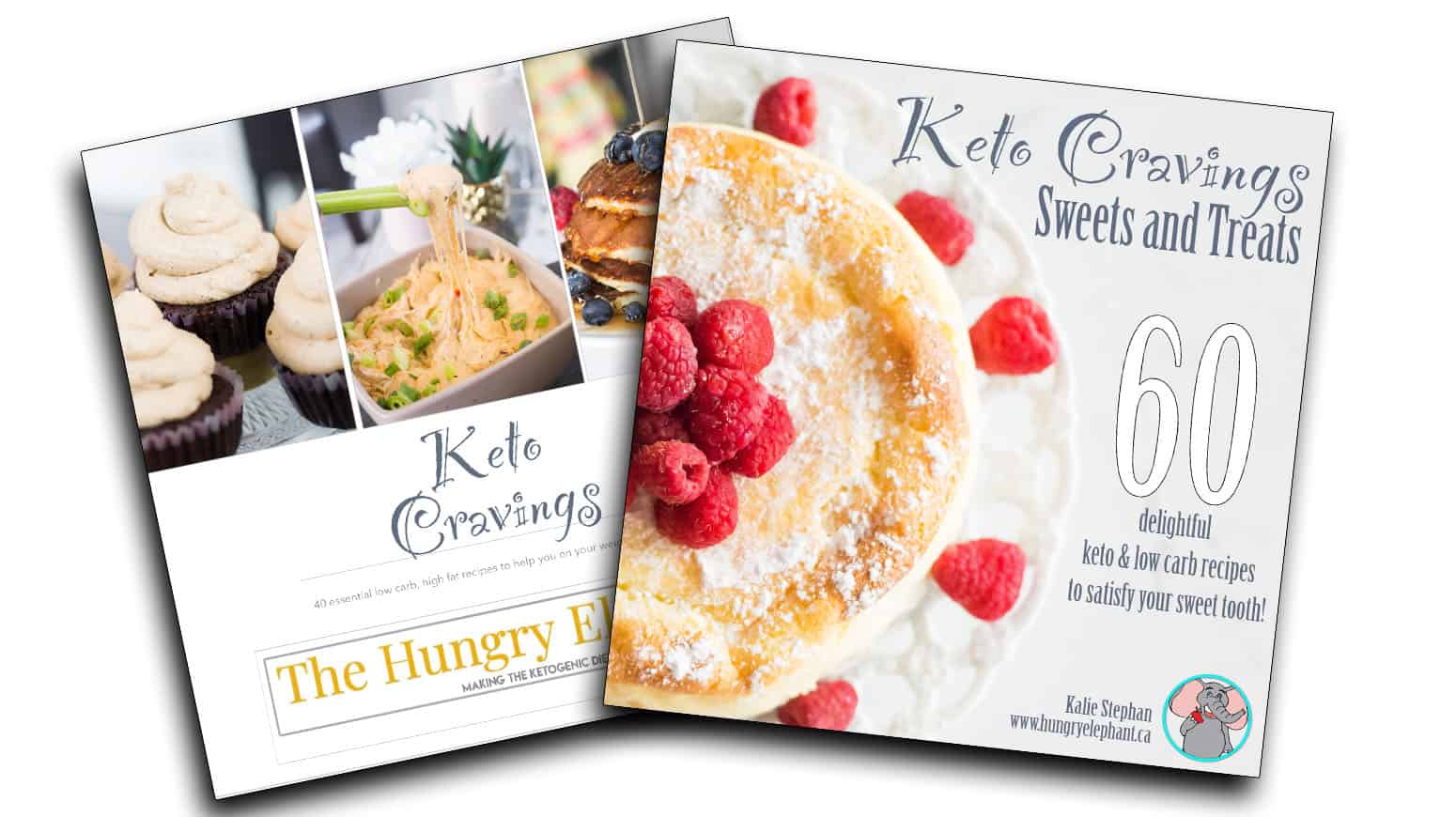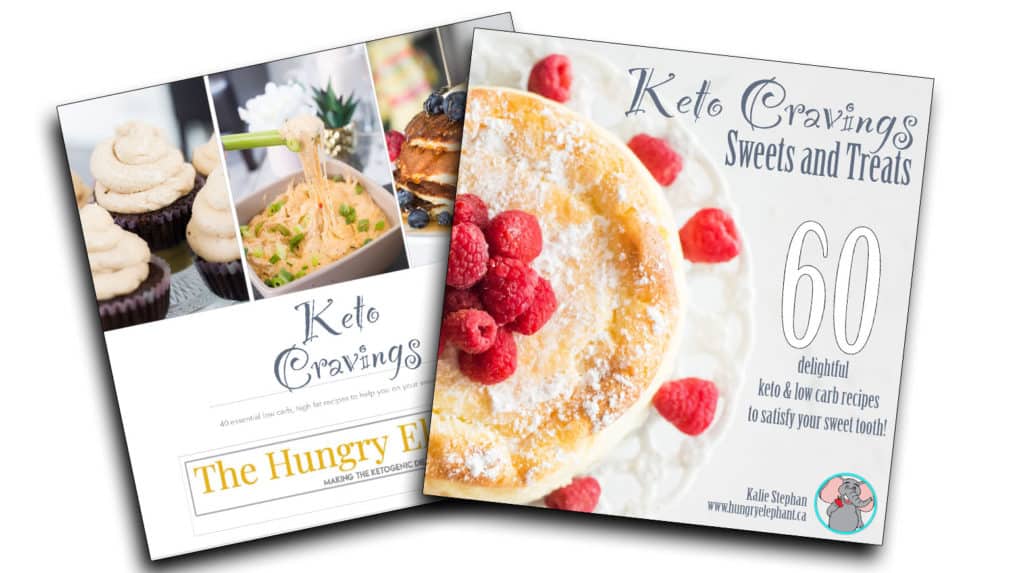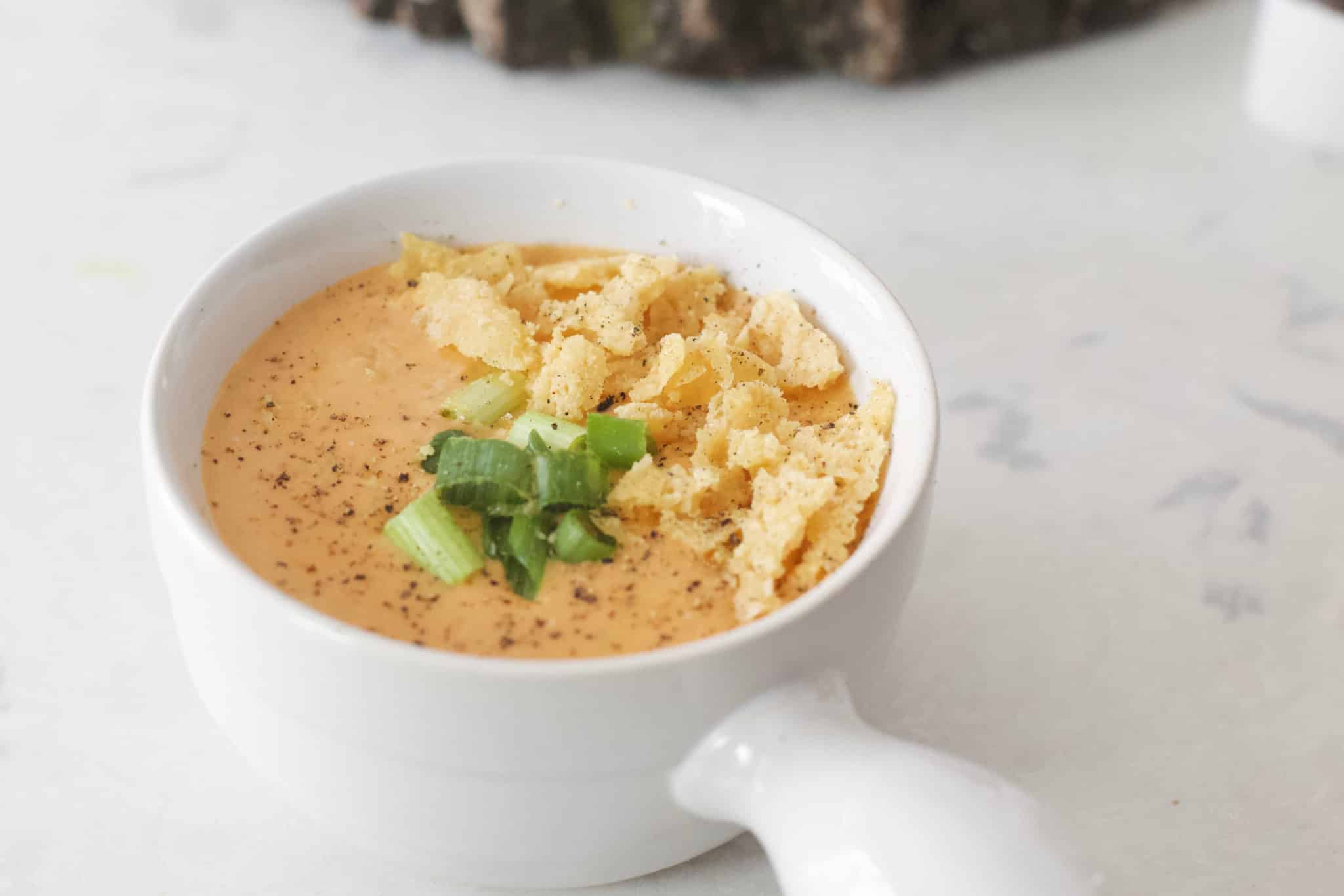 Yield:

5
Creamy Low Carb Crab Bisque
Creamy, cheesy, low carb crab bisque! So easy to make! Takes roughly 20 minutes and its made all in one pot. Only 6 net carbs per serving.
Ingredients
1 tbsp butter
2 shallots - chopped
1 tsp thyme
1/2 tsp parsley
2 tbsp tomato paste
1/4 cup (60ml) cooking wine
1 tbsp minced garlic
1/2 tsp xanthan gum
1 cup (250ml) half & half (single cream)
1 cup (approx) shredded cheese
1 1/4 cup (310ml) fish broth
1 can (120g) crabmeat
salt & pepper
baked parmesan chips (optional)
Instructions
In a deep pot, melt the butter.
Add in the shallots, garlic, thyme, parsley, tomato paste and cooking wine.
Cook on medium until the onions are aromatic and clear.
Sprinkle the xanthan gum over the shallots and stir in until mixed together.
Pour in the cream and bring to a low simmer.
Add in the shredded cheese little by little, stir in the cheese until it's melted and then add more.
Once the cheese is fully melted in, pour in the fish broth. Bring to a simmer.
This is optional, but I like to use an immersion blender and blend the soup together.
Finally add in the crab and simmer for an additional 3-5 minutes.
Top with some baked parmesan chips!
Notes
This makes 5 servings:
Nutritional Information per serving:
CALS: 220
FAT: 15.1
CARBS: 7.4
FIBRE: 0.7
NET CARBS: 6.7
PROTEIN: 14
WW POINTS: 9