You know the drill by now – it's January (ETA: it's February), it's cold, so I'm going to my winter soup journey. This time I made a keto cream of mushroom soup! I actually made this recipe about 6 years ago, but it wasn't low carb or keto friendly. Thankfully, all I had to do was swap out the milk for cream and voila!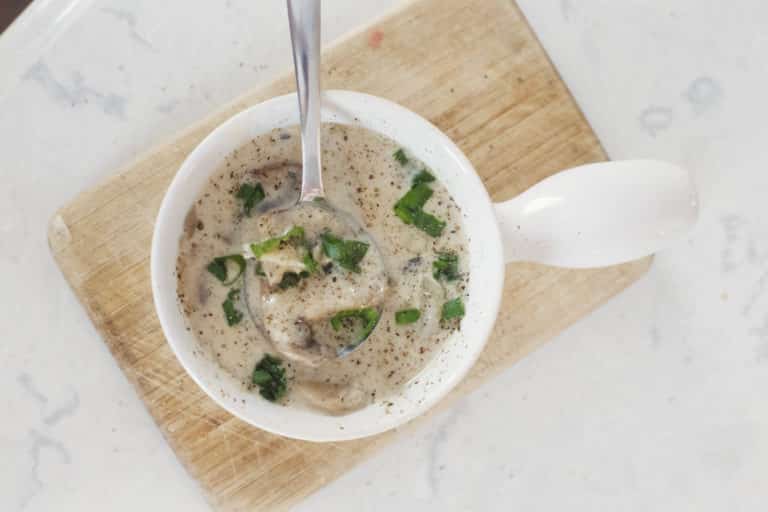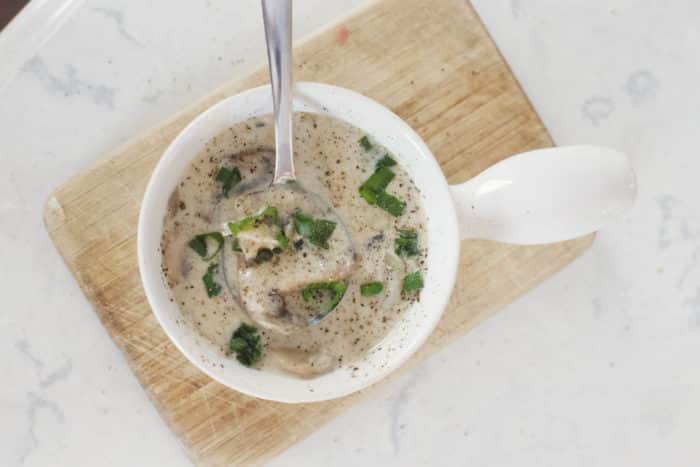 One of the best ways to step up your mushroom soup is to use mushroom broth. It tastes SO good. However it might be a bit difficult to find it so if you can't use mushroom broth, beef or vegetable works too, but I highly recommend mushroom broth.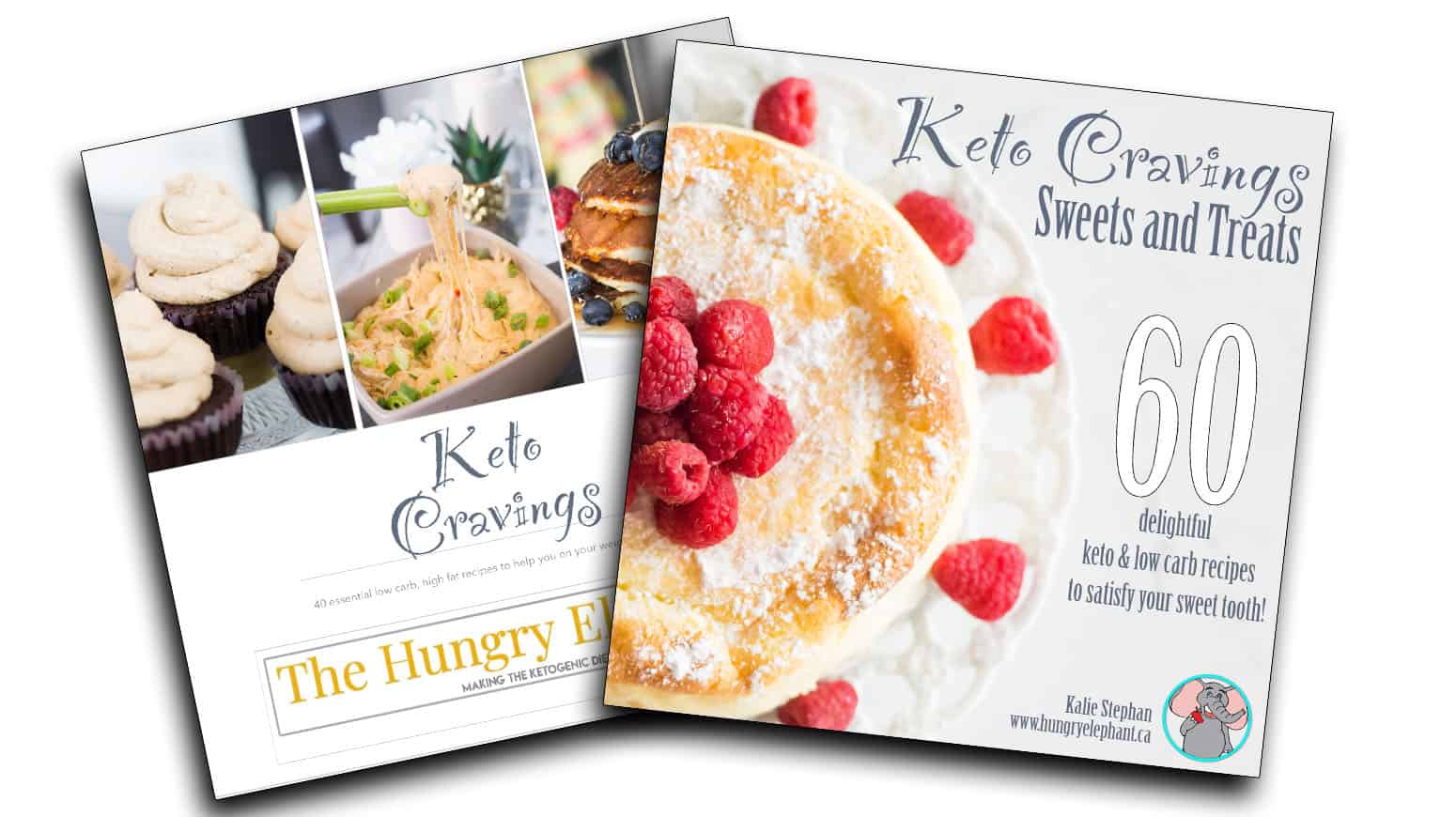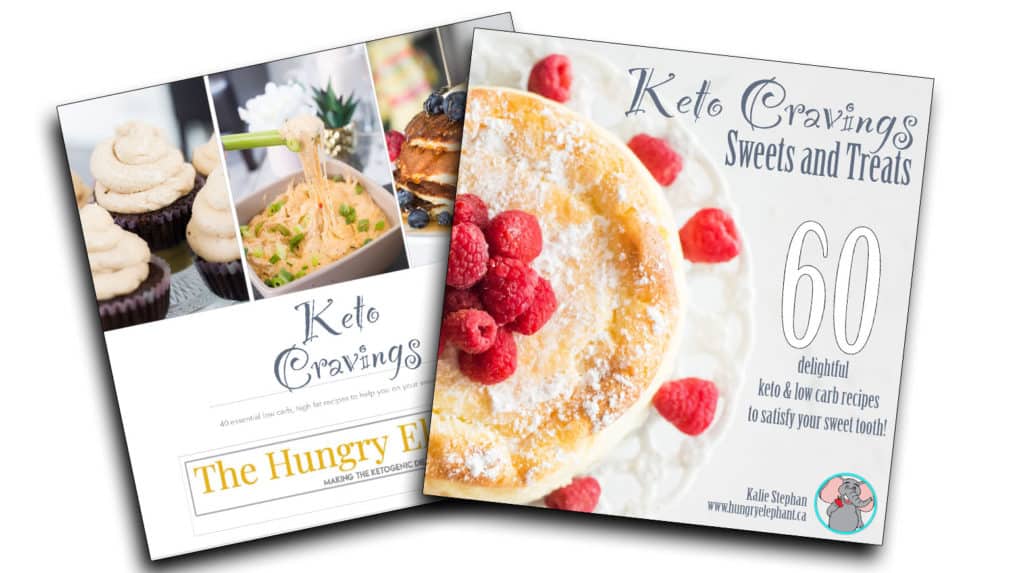 This soup is probably one of my favourites. I love mushrooms and it truly is so tasty. Sometimes I will also keep a bit of the soup and pour it over some cooked salmon. Delicious!
I hope you enjoy this recipe. If you want more soups – check out my coconut curry, keto chicken noodle, or keto egg drop soup!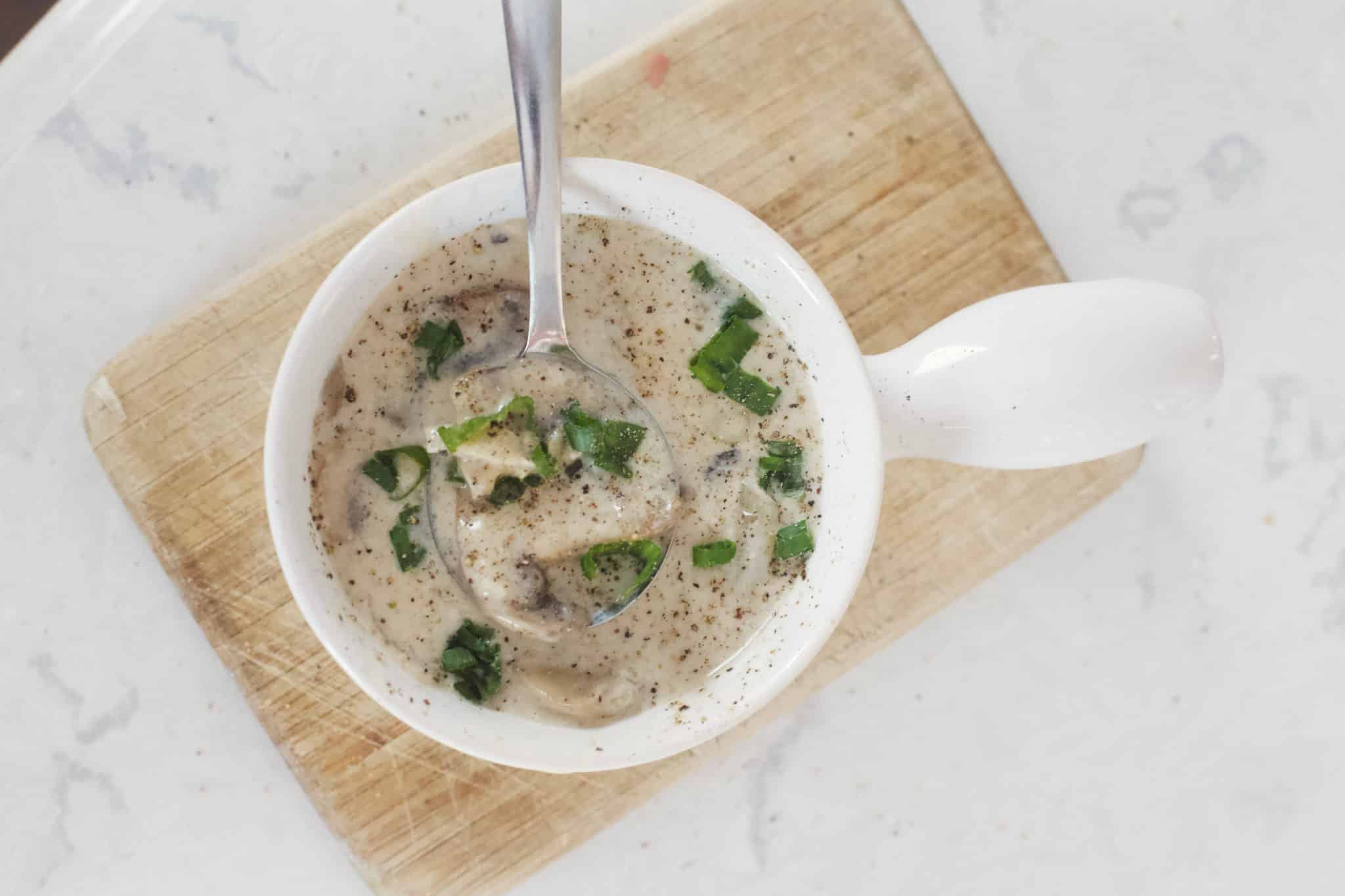 Yield:

4
Keto Cream of Mushroom Soup
Delicious keto cream of mushroom soup. So simple to make and totally weight watchers friendly!
Ingredients
1 tbsp butter
2 tbsp minced garlic
2 shallots - chopped
2 packages mushrooms (approx 325g)
1 tsp dried parsley
1/2 tsp xanthan gum
1 1/3 cup (around 325ml) mushroom broth
1 cup (250ml) half and half (single cream)
salt/pepper to taste
Instructions
In a deep pot, melt the butter over medium heat.
Add in the garlic, shallots and mushrooms, and parsley.
Cook until the mushrooms have shrunk and are tender.
Sprinkle the xanthan gum over the mushrooms and stir.
Pour in the mushroom broth and bring to a simmer.
Pour in the cream and bring to a simmer.
Cook for an addition 5-7 minutes, stirring frequently.
Enjoy!
Notes
This makes roughly 4-5 servings.
Nutritional Information:
CALS: 113
FAT: 7.9
CARBS: 7.3
FIBRE: 1.1
NET CARBS: 6.2
PROTEIN: 4.5
WW POINTS: 4