One of the big things I like eating are low-carb are dips – cottage cheese, crab dip or tzatziki.. all are amazing! But the lack of pita bread disappoints me. So I turned the delicious fathead dough into keto flatbread.. aka fathead flatbread. I just love how versatile this dough is!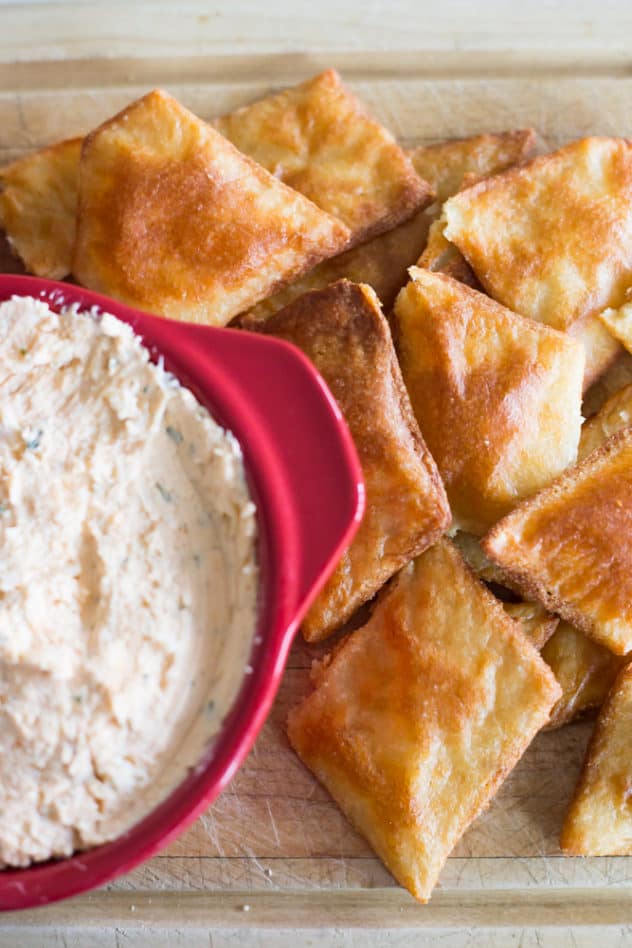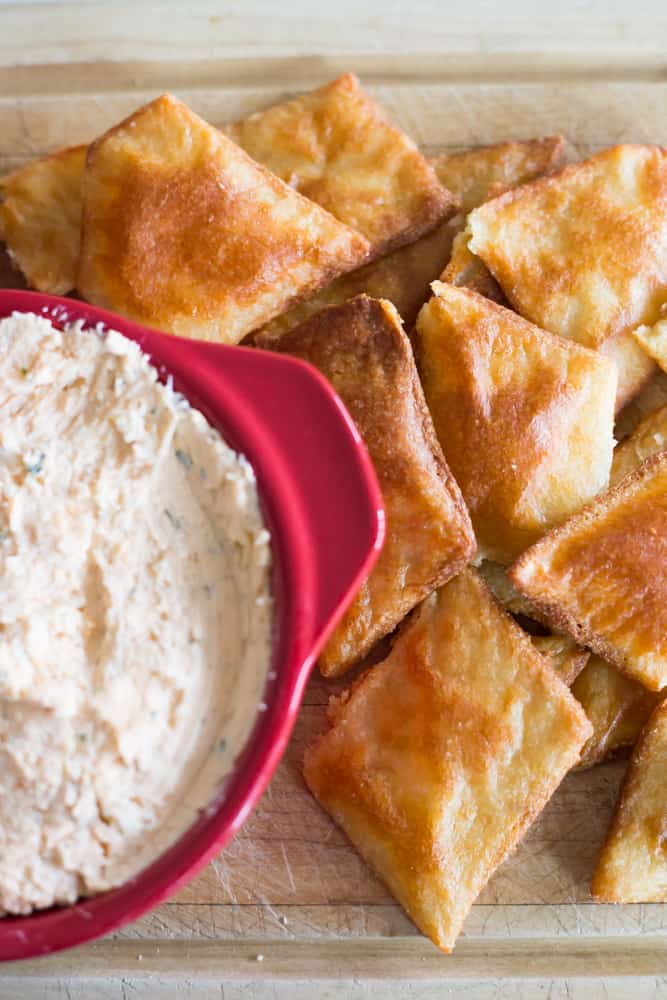 If you don't know what fathead dough is, it's just almond flour and skim mozzarella cheese with egg and some cream cheese. I changed this recipe just a bit though because I found it is better for the flatbread to omit the egg and cream cheese. It makes it much more crispy!

I think the best thing about this recipe is that it is so easy to add and take away flavours. You can add as much or as little spices as you want! I highly recommend adding in this keto dorito flavouring!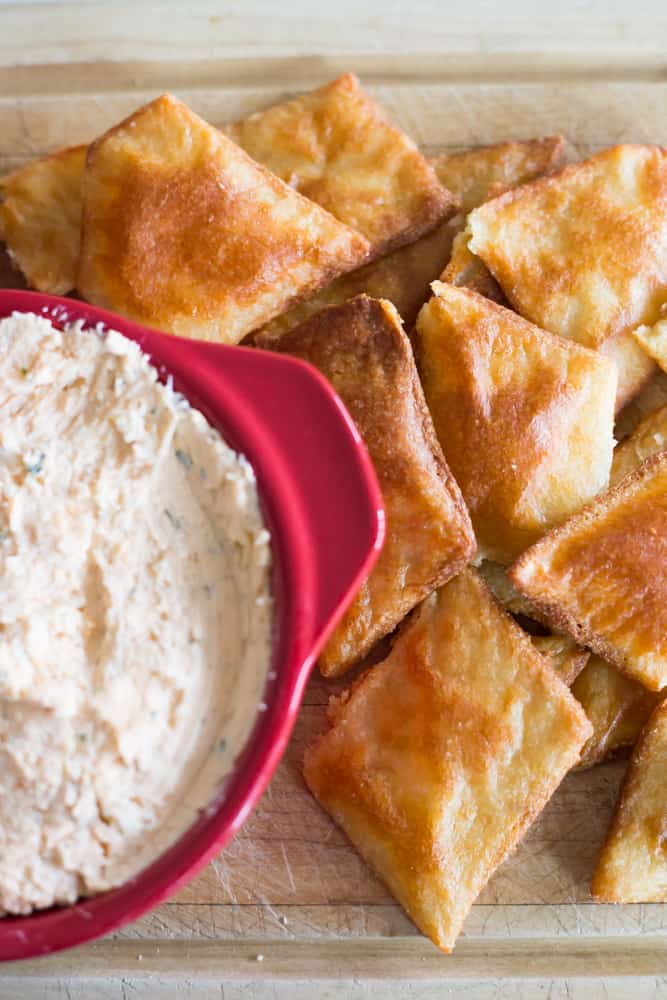 Yield:

35
Fathead Flatbread!
Perfect fathead flatbread for all your keto dips! Only two ingredients, these are a great for a party or a late night snack!
Ingredients
3/4 cup (75g) almond flour
2 cups (200g) grated mozzarella
Instructions
Mix together the two ingredients in a pot. In a slightly larger pot, fill 1/4 of it with water and bring to a boil. Place the cheese mix pot overtop the boiling wanter (or use a double boiler if you have one).. stir continuously until it forms a dough.
Place it on a piece of parchment paper... Knead for a couple minutes. Place another piece of parchment paper on top and roll with a rolling pin until the dough is as flat as can be.
Cut into triangles or any other shape you want.
Move the parchment paper to a cookie sheet. Bake at 350° until the dough has slightly puffed and has browned.
Parchment paper is a MUST in the oven. I tried it without.. and well.. it stuck to the cookie sheet. It was fun.
Let them cool and eat with your favourite dip!
If you want my crab dip recipe as used in the video, head here.
Notes
If cut into 35 pieces, each piece has roughly: 
33 cals
2.3g of fat
0.7g of carbs
0.3g of fibre
2.3g of protein
Enjoy!