Creamy, decadent and sweet – this basic keto fudge recipe is the perfect treat to curb those cravings. Fairly easy to make plus can be easily made dairy free!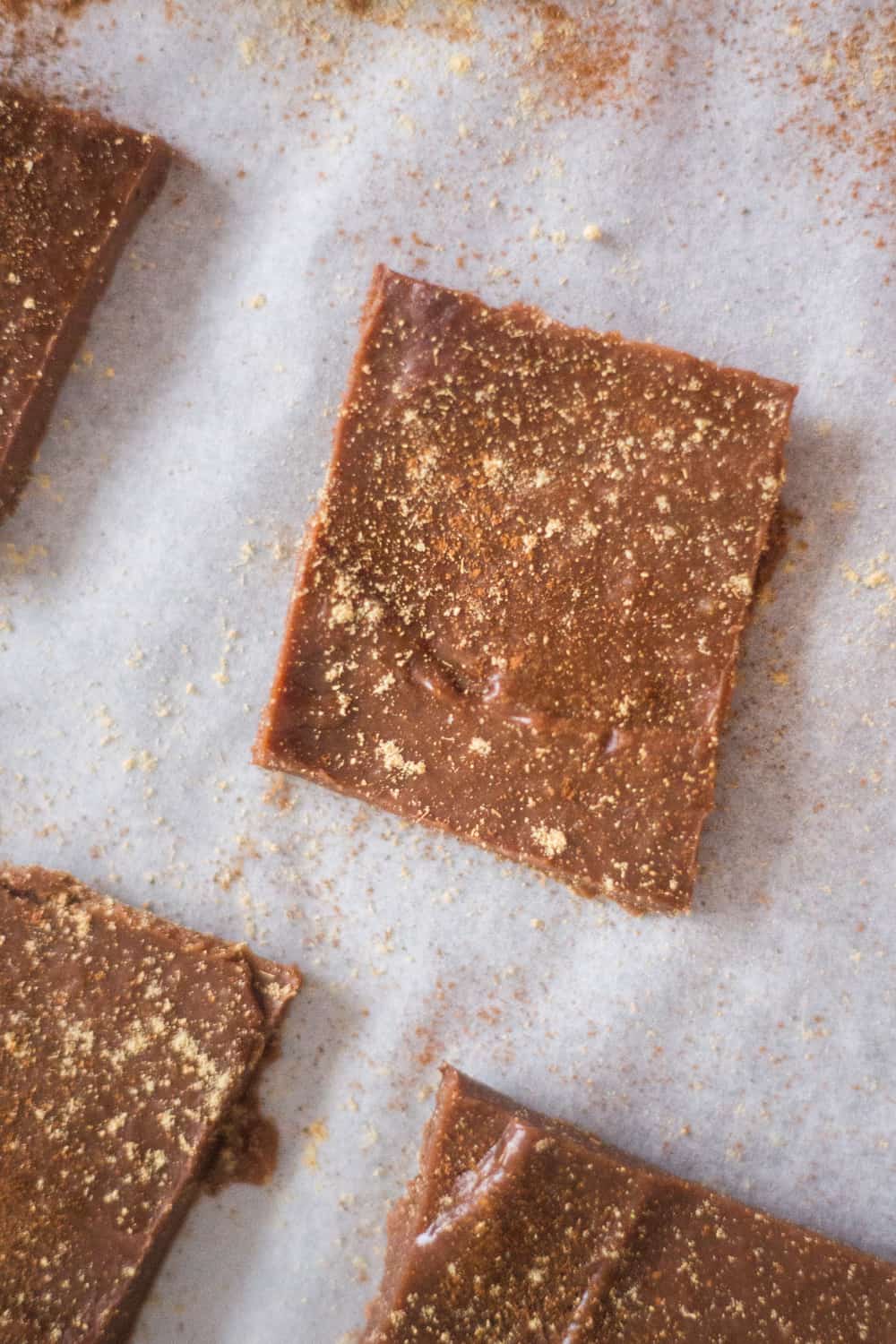 So there are two ways to make the average fudge.. One is made by heating milk, butter and sugar to over 11 degrees before cooling and beating the mix until it's thick. Another is melting chocolate into condensed milk and butter, then setting it aside to firm up.
I decided to go with the latter when making this low carb fudge. Keto condensed milk is super easy to make so I figured this would be a simple way to make a chocolate fudge.
When making condensed milk, it's vital to keep an eye on it at all times otherwise it could burn easily. You want to bring the cream, butter, sugar and vanilla to a boil before turning it down to a simmer and let the water evaporate. That will leave the the thick fat behind but if you let it sit too long on the heat it could burn. So stir frequently.
Another note is that before you add the chocolate to the condensed cream, make sure you let it COOL. If the mixture is too hot, the chocolate will seize and it will look watery while the chocolate becomes tiny rice-like granuals. It's not pretty, so rest the condensed cream for at least 15 minutes. The cream should be warm to the touch but not hot.
The fudge I made turned out fairly thin because I used a medium size pan for molding. If you want a thick fudge, I recommend using a smaller square pan.
If you want to make this dairy free – eliminate the butter and replace the heavy cream with coconut milk (same amount)!
If you like this recipe, make sure to check out my keto chocolate candies!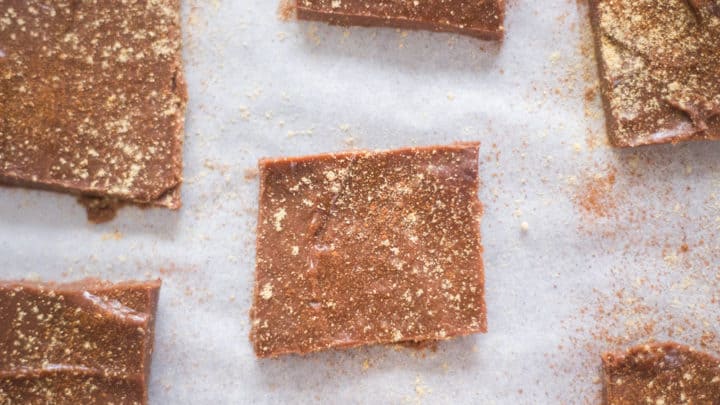 Yield:

15
Basic Keto Fudge Recipe
Total Time:
1 hour
30 minutes
Creamy, decadent and sweet - this keto fudge is the perfect treat to curb those cravings. Fairly easy to make plus can be easily made dairy free!
Ingredients
2 tbsp butter
1 tsp vanilla
2 cups (500ml) heavy cream
Instructions
In a pot over medium heat, melt the butter and whisk it together with the vanilla and sugar substitute.
Pour in the heavy cream and bring to a boil, stirring frequently.
Once it is boiling, turn the heat down to a simmer.
Stir frequently as the water evaporates. After about 10 minutes, it should be thicker.
Once it's a pale yellow colour and is fairly thick (ie. coats the back of a spoon) take it off the heat for 15 minutes.
After 15 minutes, drop in the chocolate and stir until it has melted and combined.
Pour into a tin that is lined with parchment paper.
Refrigerate for a minimum 1 hour or freeze for 30 minutes.
Once it has set, cut into 15 pieces.
Enjoy!
Notes
Nutritional Information per piece:
CALS: 149
FAT: 15.7
CARBS: 2.9
FIBRE: 1.2
SUGAR ALCOHOLS: 0.4
NET CARBS: 1.3
PROTEIN: 1.3