Who doesn't love a little zucchini bread now and then? This spiced loaf is gluten, sugar and grain free! At only 2.8 net carbs per slice, you'll be wanting doubles!
This recipe has been highly suggested for a while now and it took a few tries to get it down pat. The first few times I made it, the loaf had TOO much moisture so it was kind of soggy even after baking it for 45 minutes! (The second time I forgot the sugar substitutes so it was BLAND.)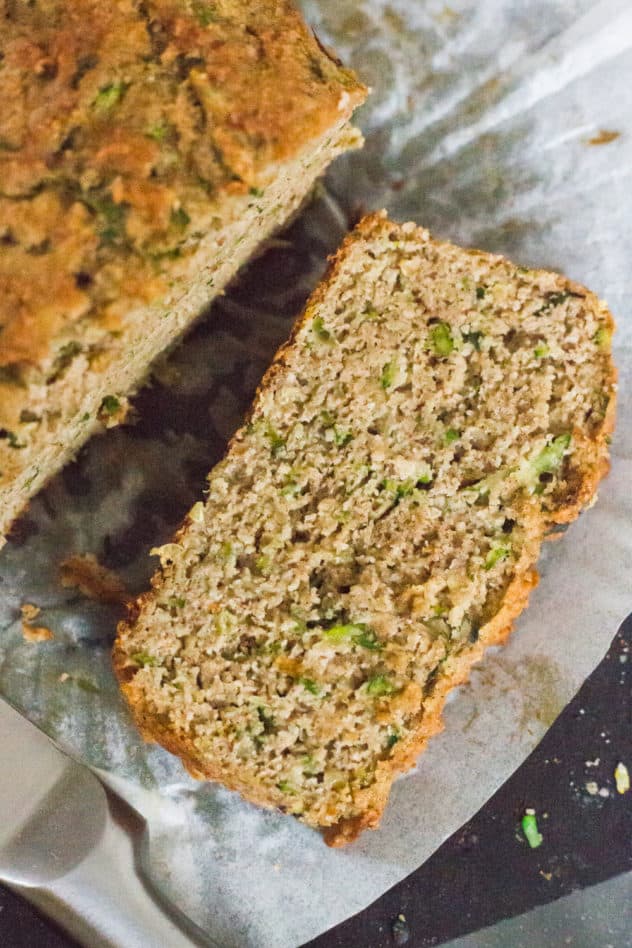 Since the zucchini has a ton of water, its best to keep the amount of liquid you add LOW – I found just 2 eggs is reasonable and a perfect amount to make a bread that is moist but also is fluffy.
I would recommend that you grate the zucchini yourself. If you buy store bought grated zucchini, it tends to be too thick. They need to be thinly sliced so home grating is best.
Feel free to add walnuts or almonds for a bit of a CRUNCH. I left them out so they could be as low carb as possible.
If you like this bread, make sure to check out our banana bread, carrot cake, morning glory loaf or banana muffins!