Looking for a keto muffin that isn't made with coconut or almond flour? Well I got you covered with these amazing oat fiber muffins!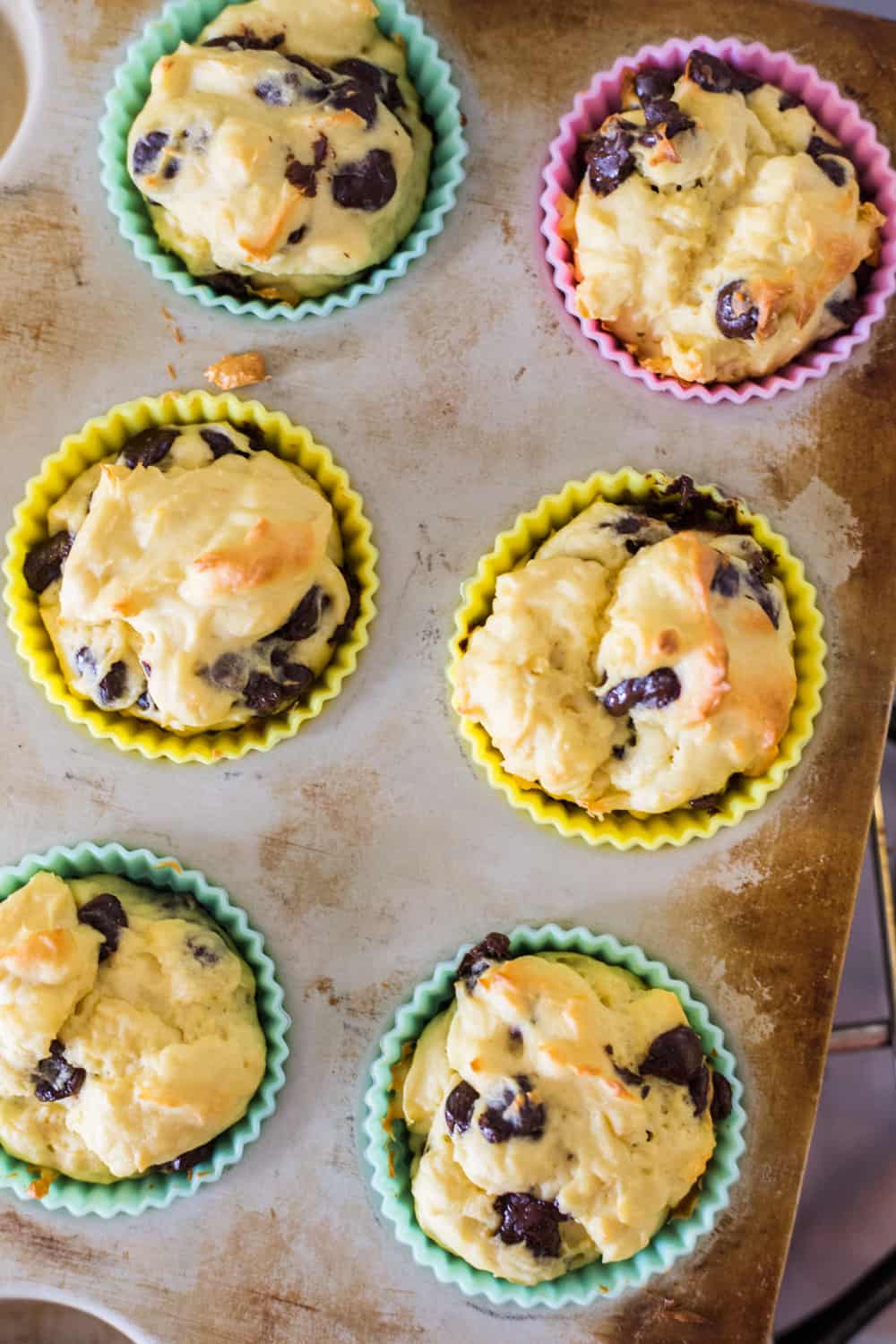 There's a few things I should mention before getting into the recipe though – because if you're new to baking with oat fiber – it can be daunting (TRUST ME, I tried a LOT of recipes before I knew how to handle this stuff).
From the outside, oat fiber looks and feels a lot like regular wheat flour (with just a slight colour difference).. but using it in baking – it's incredibly similar to coconut flour. It can hold a TON of liquid. Approximately seven times it's weight!
But that's where one issue I have with oat fiber comes in.. it will hold a ton of liquid but it also sucks in any flavour. A tsp of vanilla? Can't taste it. That's why when you need a flavour for this stuff – you need a big flavour. For these muffins, I used a LOT of chocolate chips. I also used a lot of vanilla but I can understand why some people would avoid using this much as it can be pricey, especially the real stuff)
If you omit the chocolate chips – it's more like corn bread/biscuit and could be good for biscuits and gravy!
Now this recipe is fairly similar to my oat fiber pancake recipe (which is super fluffy and delicious you should try them) so I knew when I made those – they should be made into pancakes!
I hope yall enjoy!!