Looking for the BEST keto pancake recipe? Well I've got one and it happens to be nut free – no almonds or coconuts!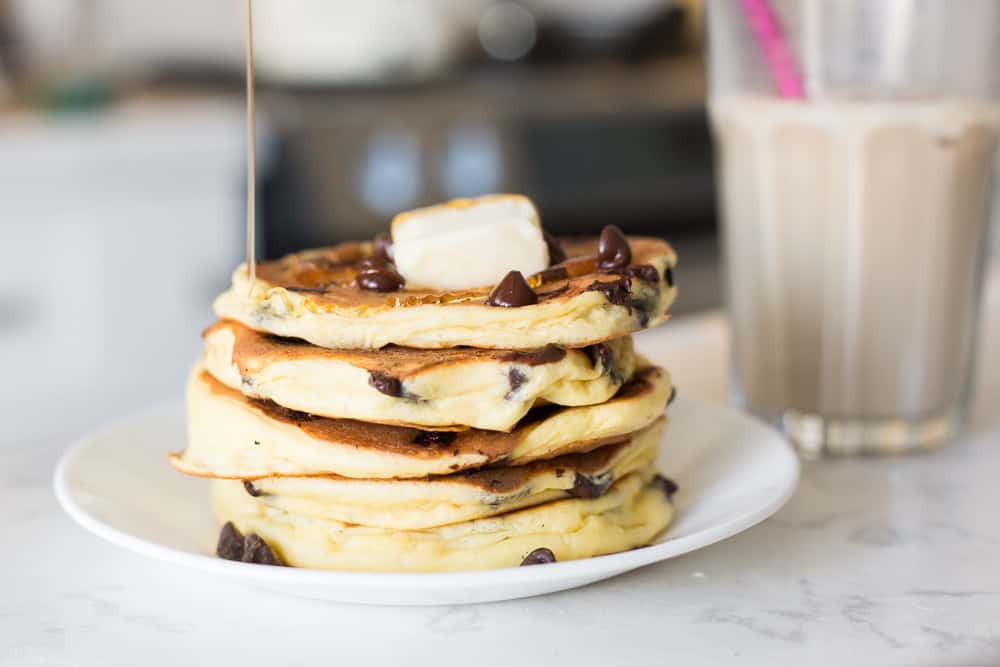 I think this is my favourite pancake recipe I've tried – and I've made a few (see my coconut pancakes). These ones taste like wheat pancakes and are so thick and fluffy.
If you're wondering how these are nut free – I used oat fibre as the 'flour'. This is one of the first times using it outside of a bread recipe and I have to say I am impressed. It works really well and has the consistency of wheat flour without the wheat or the carbs.
If you're wondering what oat fibre is – it is basically the fibre taken from the oat hull. Its entirely fibre which means the net carbs are incredibly low!
Be wary though – if you have a gluten intolerance or celiac – double check to make sure it is gluten free. While my package from Lifesource does say it is gluten free – it is also packaged in a plant that has wheat, milk, and soy.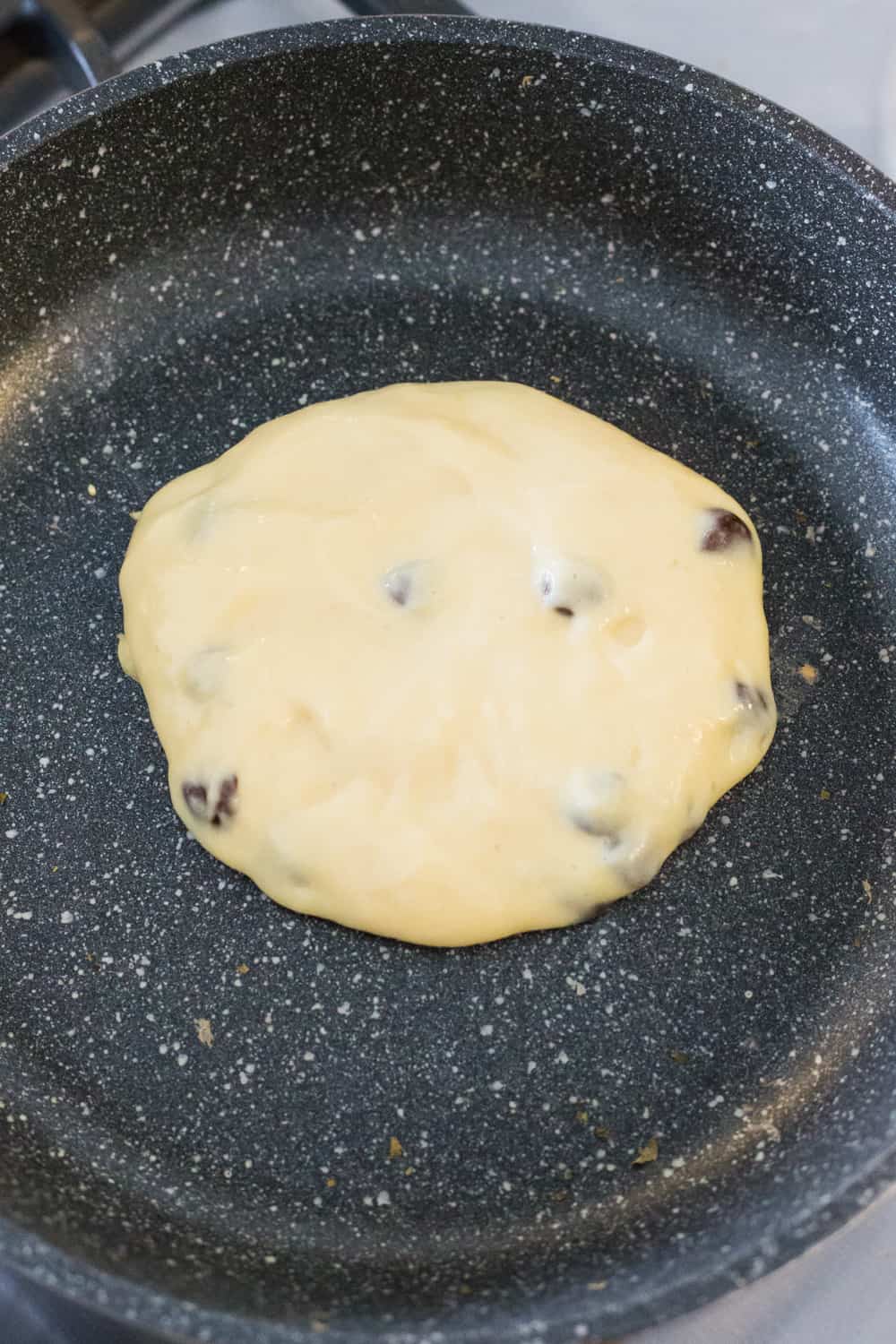 Other than that – this oat fibre pancakes recipe is so easy to make. Just mix together all the ingredients and cook! I cooked mine on low to avoid burning. I also recommend covering the pan with a lid so it will cook evenly.
If you like this recipe, make sure to check out my keto pancakes with coconut flour!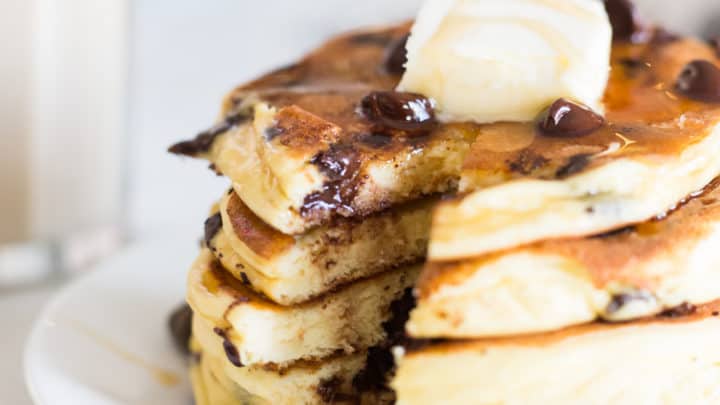 Yield:

5
The BEST Keto Pancakes || Nut Free
The BEST Keto Pancakes! This fluffy dessert contains no nuts and is entirely gluten and sugar free. Only 1 net carb per pancake.
Ingredients
1/2 tsp xanthan gum
1/2 tsp baking powder
3 eggs
4 tbsp heavy cream (or half'n'half / single cream)
1 tsp vanilla
1/4 cup (65g) greek yogurt
sugar free chocolate chips (optional but delish!)
Instructions
Mix all the ingredients together in a bowl.
Take a heaping tablespoon and place it onto a non-stick pan over low heat.
Cover and cook until the sides of the pancake begin to rise. Approx 2-3 minutes.
Flip and cover again for another 2-3 minutes.
Remove pancake from heat and continue to cook the rest of the batter.
Enjoy!
Notes
This makes approximately 5 pancakes (depending on the size)
Nutritional Information per pancake (with chocolate chips):
CALS: 110
FAT: 7.2
CARBS: 4.9
FIBRE: 3.8
NET CARBS: 1.1
PROTEIN: 5.9