Looking for the BEST keto pancake recipe? Well I've got one and it happens to be nut free – no almonds or coconuts!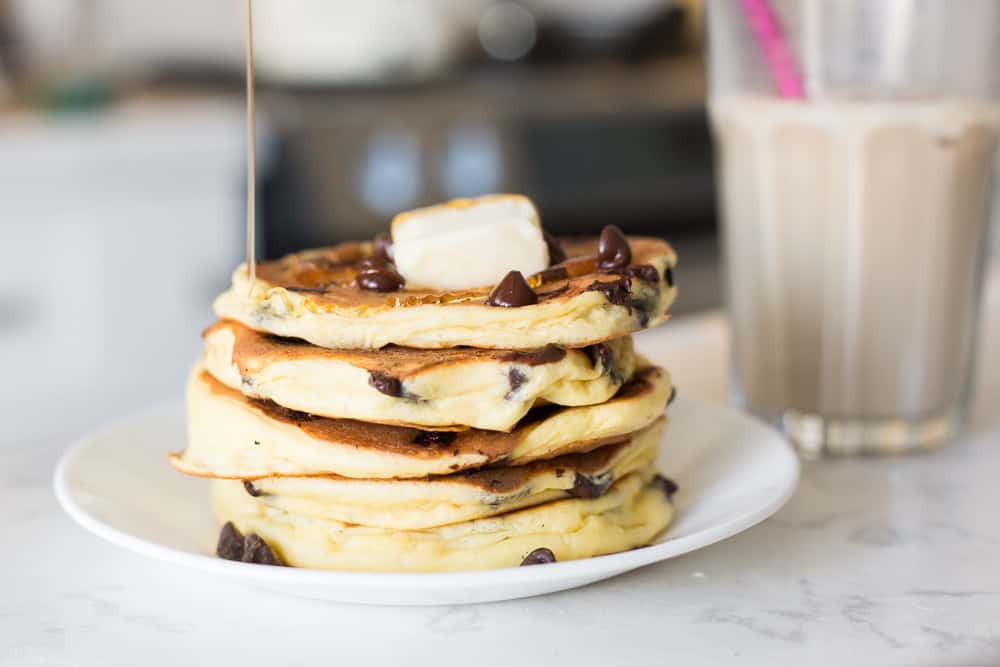 I think this is my favourite pancake recipe I've tried – and I've made a few (see my coconut pancakes). These ones taste like wheat pancakes and are so thick and fluffy.
If you're wondering how these are nut free – I used oat fibre as the 'flour'. This is one of the first times using it outside of a bread recipe and I have to say I am impressed. It works really well and has the consistency of wheat flour without the wheat or the carbs.
If you're wondering what oat fibre is – it is basically the fibre taken from the oat hull. Its entirely fibre which means the net carbs are incredibly low!
Be wary though – if you have a gluten intolerance or celiac – double check to make sure it is gluten free. While my package from Lifesource does say it is gluten free – it is also packaged in a plant that has wheat, milk, and soy.