Whats better than chocolate chip cookies?? Keto DOUBLE chocolate chip cookies! These are almond, sugar and grain free plus only 0.5 net carbs per cookie!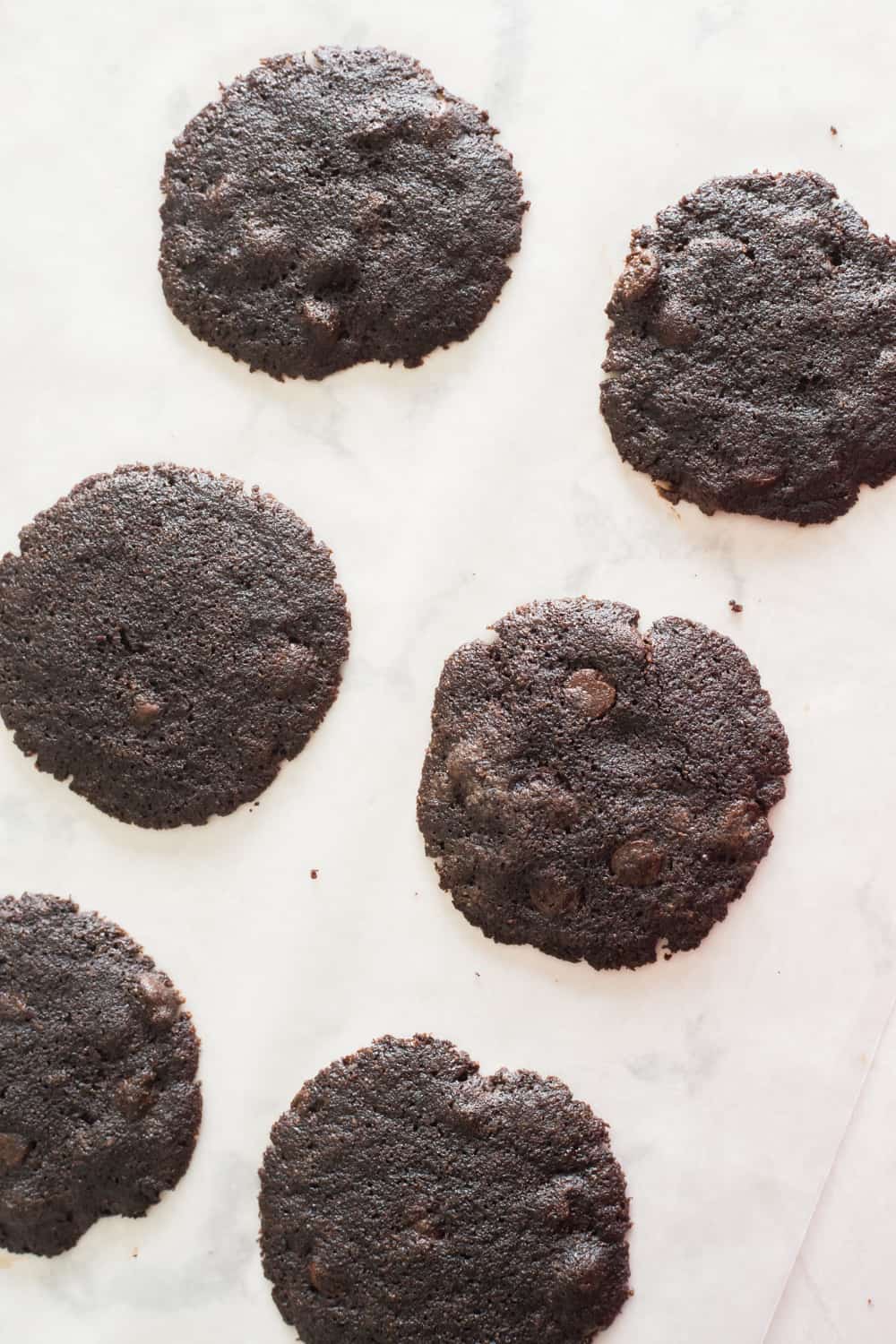 Real talk – coconut flour is really tough to work with. I've made over 5 batches of coconut flour chocolate chip cookies and all they did was BURN (but tasted amazing to be honest).
It took me countless tries – less butter.. more butter… less flour… more flour.. none of these worked until I realized I needed to cool the batter before baking as well as lower the temperature of the oven.
All that being said – these aren't PERFECT. They're flatter than I wanted and softer than a traditional cookie.. but the taste is 100% decadent and delicious which is why I decided to post these ones.
But Im issuing a call for help: If YOU can figure out how to perfect these cookies so they are thick(er), crisp, and without burning – please let me know!!
If you want to try the BEST keto cookies with almond flour – look no further than here!!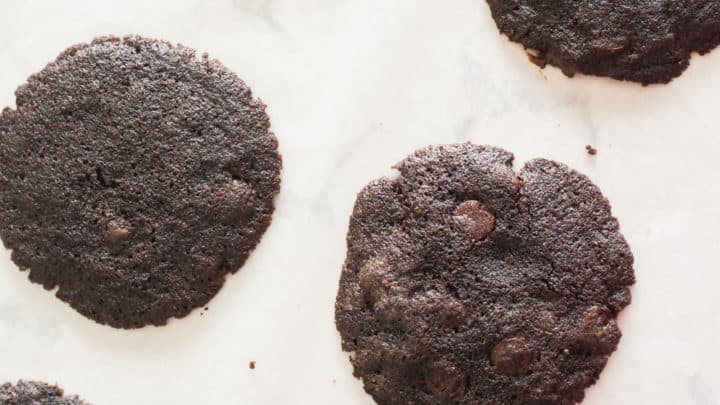 Yield:

24
Keto Double Chocolate Chip Cookies
Keto double chocolate chip cookies using coconut flour! Decadent and delicious (work in progress)
Ingredients
1/2 cup (100g) + 2 tbsp butter - room temperature
2 eggs
1 tsp vanilla
1 tsp baking soda
3 tbsp cocoa powder
Instructions
Using a hand or stand mixer - cream the butter, vanilla and sugar substitute together.
Crack in the 2 eggs and mix thoroughly.
Pour in the coconut flour, baking soda, cocoa powder and whey isolate.
Mix until the entire batter is chocolate.
Add in the chocolate chips and stir again!
Freeze the batter for 20 minutes.
Place tsp size balls of dough onto a cookie sheet lined with parchment paper.
Press the cookies slightly flat with your hands.
Bake at 225°F / 110°C for 20 minutes.
Let cool before enjoying!
Notes
This makes approximately 24 cookies.
Nutritional Information per cookie:
CALS: 71
FAT: 5.7
CARBS: 1.7
FIBRE: 1.2
NET CARBS: 0.5
PROTEIN: 2.3