Whats better than chocolate chip cookies?? Keto DOUBLE chocolate chip cookies! These are almond, sugar and grain free plus only 0.5 net carbs per cookie!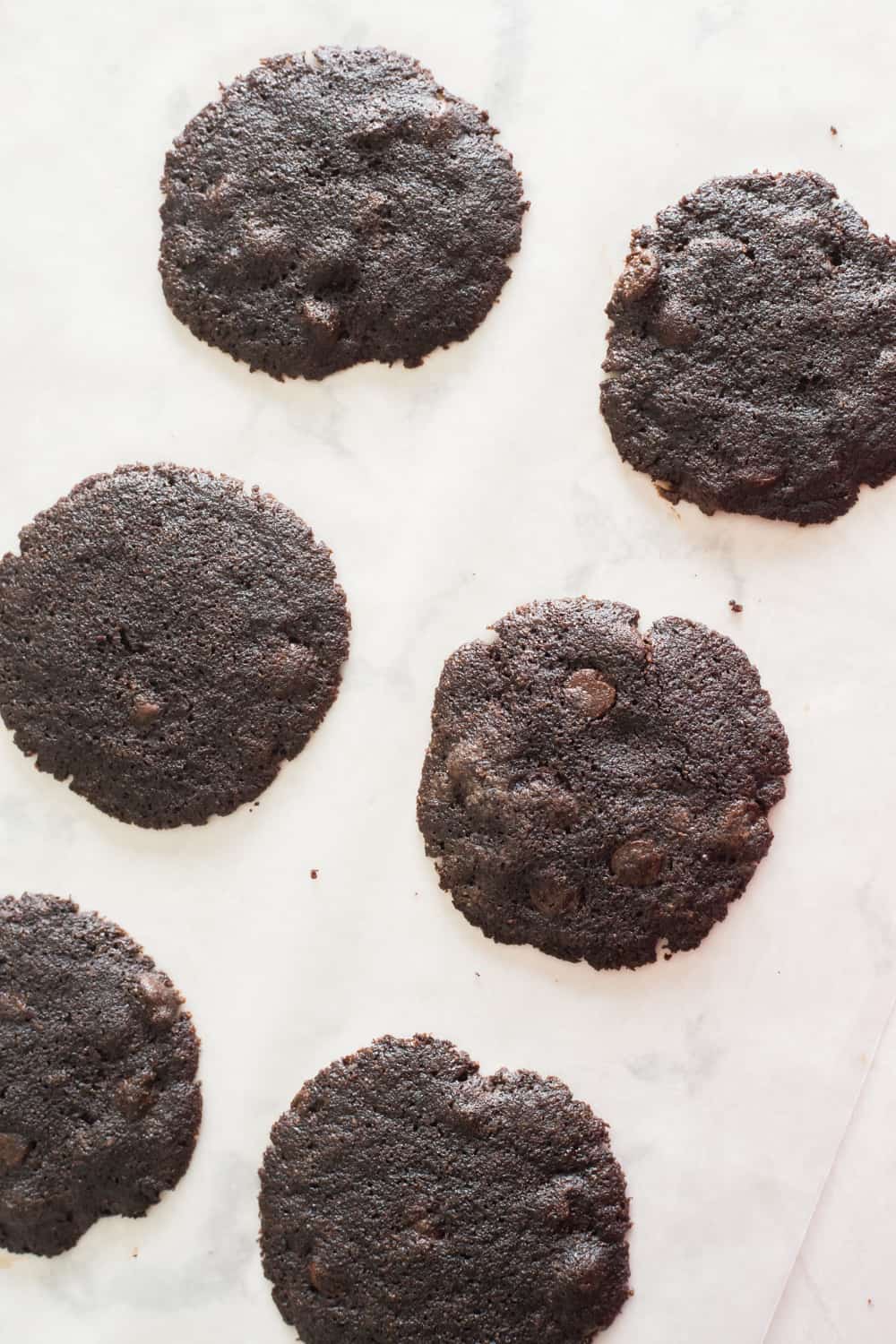 Real talk – coconut flour is really tough to work with. I've made over 5 batches of coconut flour chocolate chip cookies and all they did was BURN (but tasted amazing to be honest).
It took me countless tries – less butter.. more butter… less flour… more flour.. none of these worked until I realized I needed to cool the batter before baking as well as lower the temperature of the oven.
All that being said – these aren't PERFECT. They're flatter than I wanted and softer than a traditional cookie.. but the taste is 100% decadent and delicious which is why I decided to post these ones.
But Im issuing a call for help: If YOU can figure out how to perfect these cookies so they are thick(er), crisp, and without burning – please let me know!!
If you want to try the BEST keto cookies with almond flour – look no further than here!!