Looking for that perfect summer drink? I've got the best one right here – a keto margarita!
It's easy to make and you can enjoy it any way you want! On the rocks or straight up. Add a garnish or not… OR you can even freeze it for a frozen margarita! Each way is equally yummy.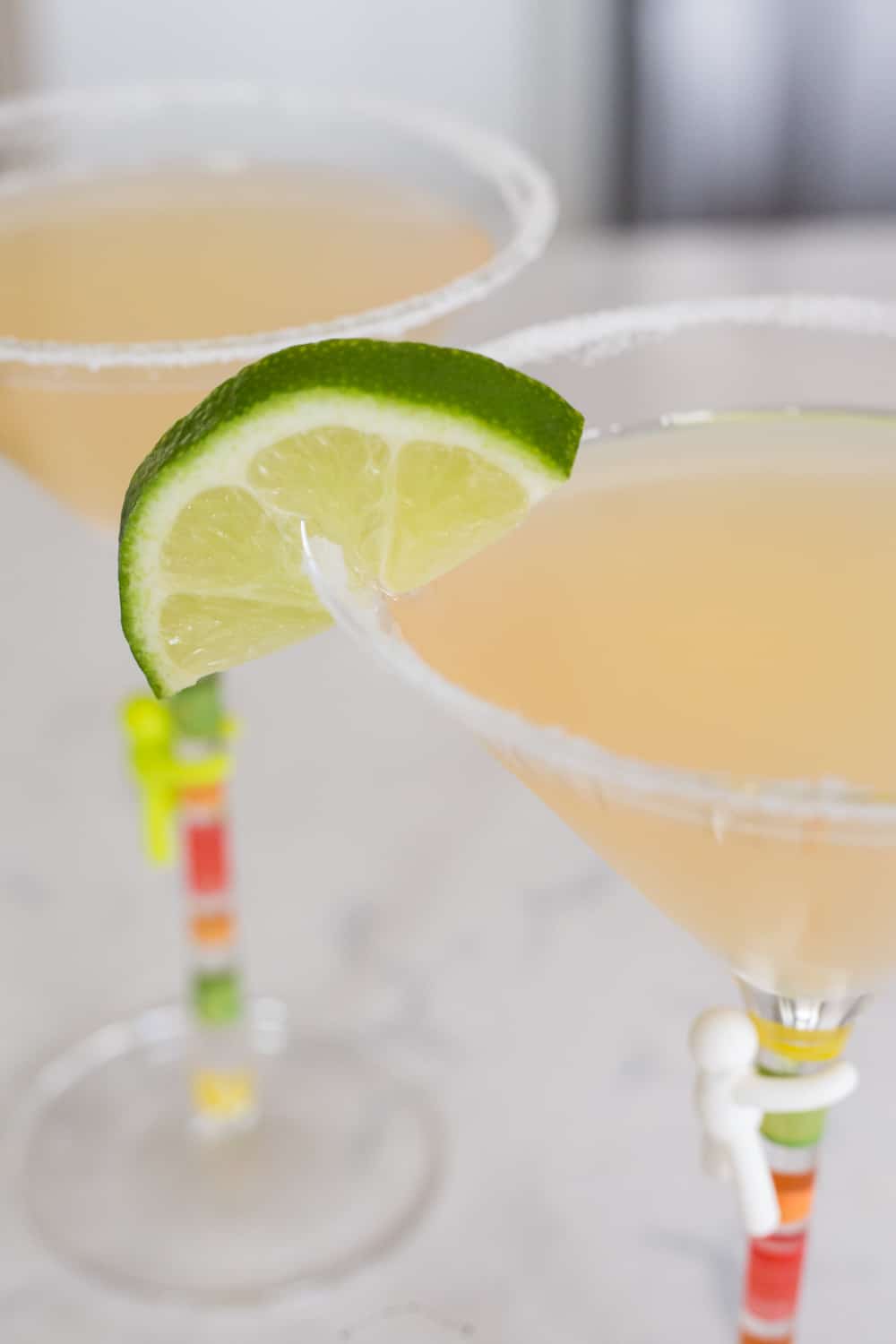 One thing we have to do for this keto margarita though is make an orange liqueur. The original margarita uses Cointreau or Triple Sec which has an obscene amount of sugar (10.1g per 1 fl. oz. in Triple Sec) so to get that traditional hints of orange, we'll need to make our own.
I used vodka to make my own orange liqueur but you can use tequila or even gin. To give it that orange taste, I added some Mio orange water enhancer (*not sponsored). It's already pre-sweetened (and 0 carb!) so unless you like your margarita real sweet, we won't need to add any additional sweetener to the drink.
For optimal taste, leave the orange liqueur to sit at least overnight so that the vodka can be infused with the orange flavour.
Once ready to go – it's as easy as mixing tequila, orange liqueur and lime juice! You've got yourself a keto margarita!
If you like this recipe, make sure to check out my keto Kahlua recipe!