Summer is coming up and that means it's time to bust out the poolside drinks . One of my favourites is this chilled brown cow and now I can finally drink it because I made this delicious keto Kahlua recipe and it was a hit!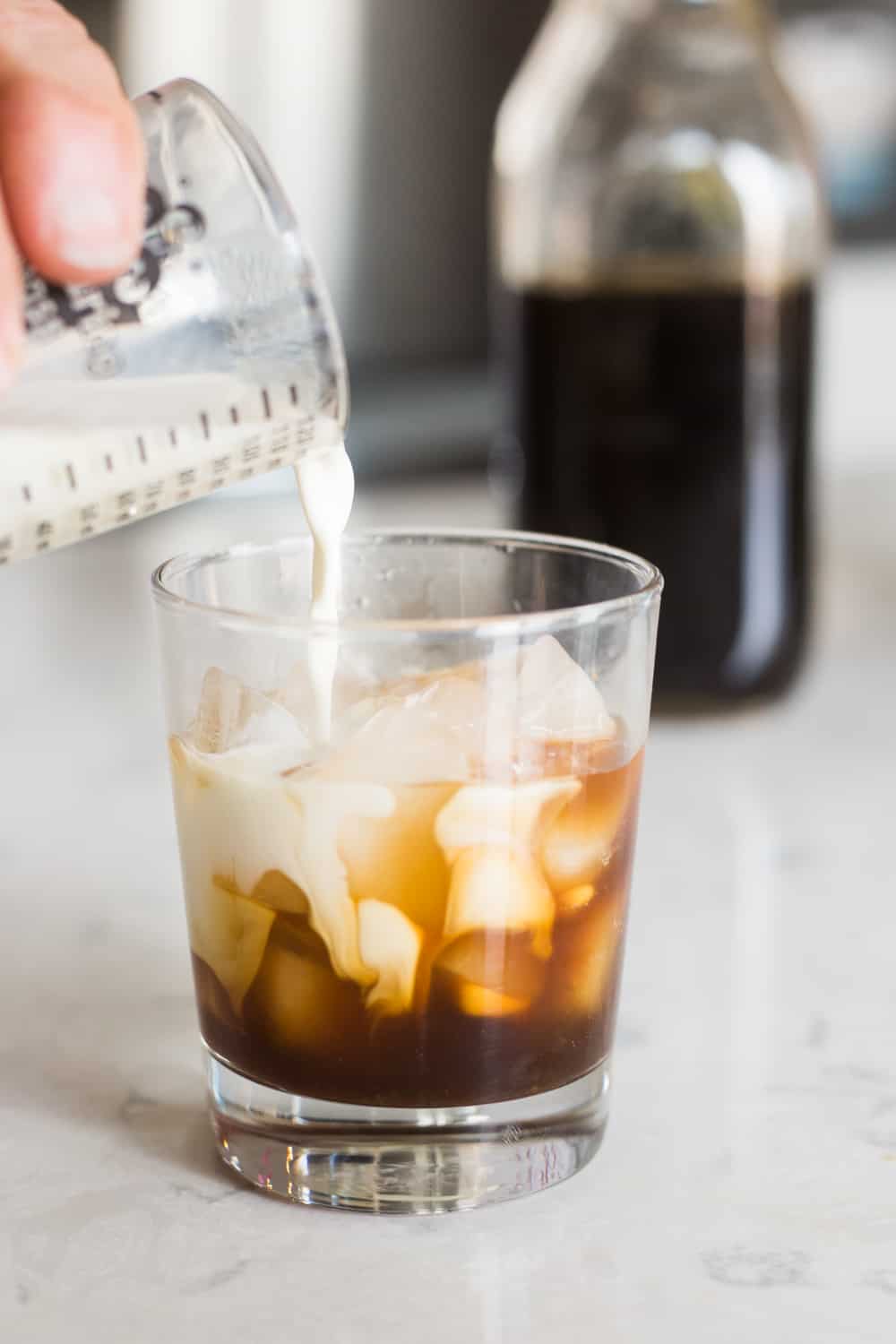 I was checking the nutritional information on Kahlua the other day and realized it has a TON of sugar in it (in fact, it has more sugar than alcohol!!) So it was time to make a sugar free coffee liqueur.
This keto kahlua recipe is actually SO easy to make! Just boil the coffee and sugar substitute so it all dissolves – cool and add the vodka! That's it!
I recommend letting it sit for at LEAST 24 hours but the longer you let it 'age' the better it will taste. Some people age their homemade kahlua upwards of three weeks!
In this recipe, I used a monk fruit / erythritol blend and it worked out perfectly. For me – it doesn't have any of those 'cooling' affects as with other sugar substitutes and it tastes like the real thing!
Also – vodka was the alcohol of choice for me when I made this, but you can also use rum which might give it a bit of a 'warmer' feel, especially alongside the coffee!
More summer drinks will be coming soon so stay tuned.
If you like this one, try my keto bourbon chocolate torte!