Who doesn't love cookies!? Last week, I made some delicious low carb chocolate chip cookies… today, I tried keto cinnamon roll cookies!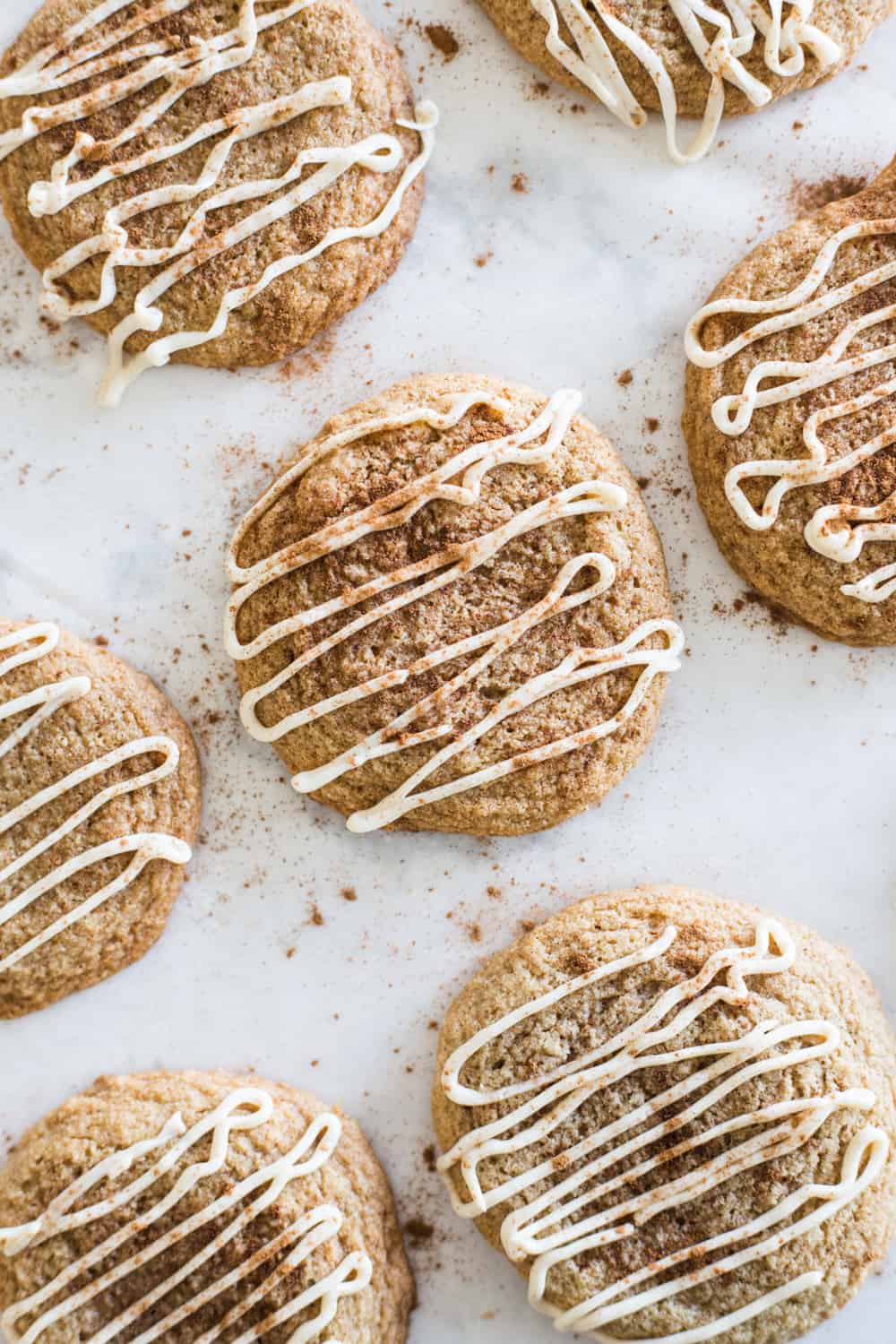 So I figured I could have made some fathead dough, roll it up and then flatten it but instead, I chose to make a traditional cookie with a lot of cinnamon – then top it off with a cream cheese frosting.
I have to say, it worked out really well!
As per my chocolate chip recipe, I used a little whey isolate. I love adding it to cookies. It gives it a fluffy interior but a nice crunch on the outside. 100% it is something you need to add to any cookie.
HOWEVER – if you want to omit they whey isolate – you can! Just leave it out and use a total of two cups of almond flour instead.
Now I baked these cinnamon roll cookies at 350°F / 175°C for around 12 minutes and they were perfect for me – but if you want a crunchier cookie, I recommend baking at 375°F / 190°C instead.
I hope you like these delicious keto cookies! Make sure to check out my keto chocolate chip cookies!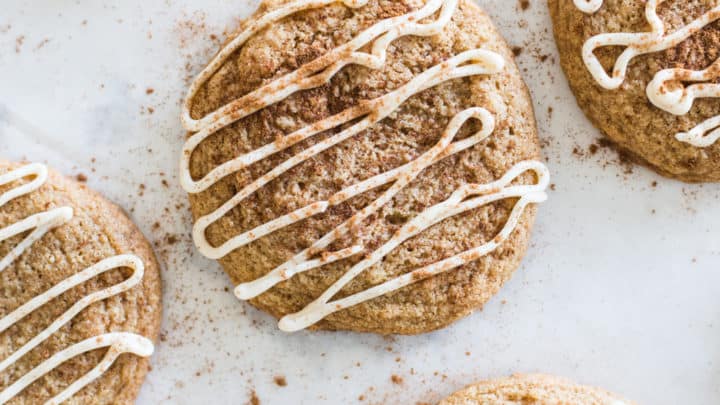 Yield:

25
Keto Cinnamon Roll Cookies || Sugar & Grain Free
Keto cinnamon roll cookies! A delicious grain free cinnamon cookie topped with a sugar free cream cheese frosting!
Ingredients
COOKIE:
3/4 cup (150g) butter – room temperature
1 egg
1 tsp vanilla extract
1 tsp baking soda
1.5 tsp cinnamon
1/4 tsp xanthan gum (optional)
FROSTING:
2 tbsp cream cheese
1 tsp vanilla
Instructions
In a large mixing bowl, use a stand mixer or spatula to cream the butter, sugar substitute and vanilla together.
Crack in the egg and mix again.
Pour in the almond flour, cinnamon, whey isolate, baking soda and xanthan gum.
Mix thoroughly. Make sure that the dough is very well mixed and that there are no clumps of butter in the dough.
Place tbsp size balls of dough onto a cookie sheet lined with parchment paper. Leave enough room between so they can spread.
Bake at 350°F / 175°C for 12 minutes.While the cookies are cooling, mix the frosting ingredients together until smooth.
When the cookies have finally cooled - ice your cookies and enjoy!
Notes
This makes approximately 25 cookies.
Nutritional Information per cookie:
CALS: 105
FAT: 10
CARBS: 1.8
FIBRE: 0.8
NET CARBS: 1
PROTEIN: 3.1