Who doesn't love cookies!? Last week, I made some delicious low carb chocolate chip cookies… today, I tried keto cinnamon roll cookies!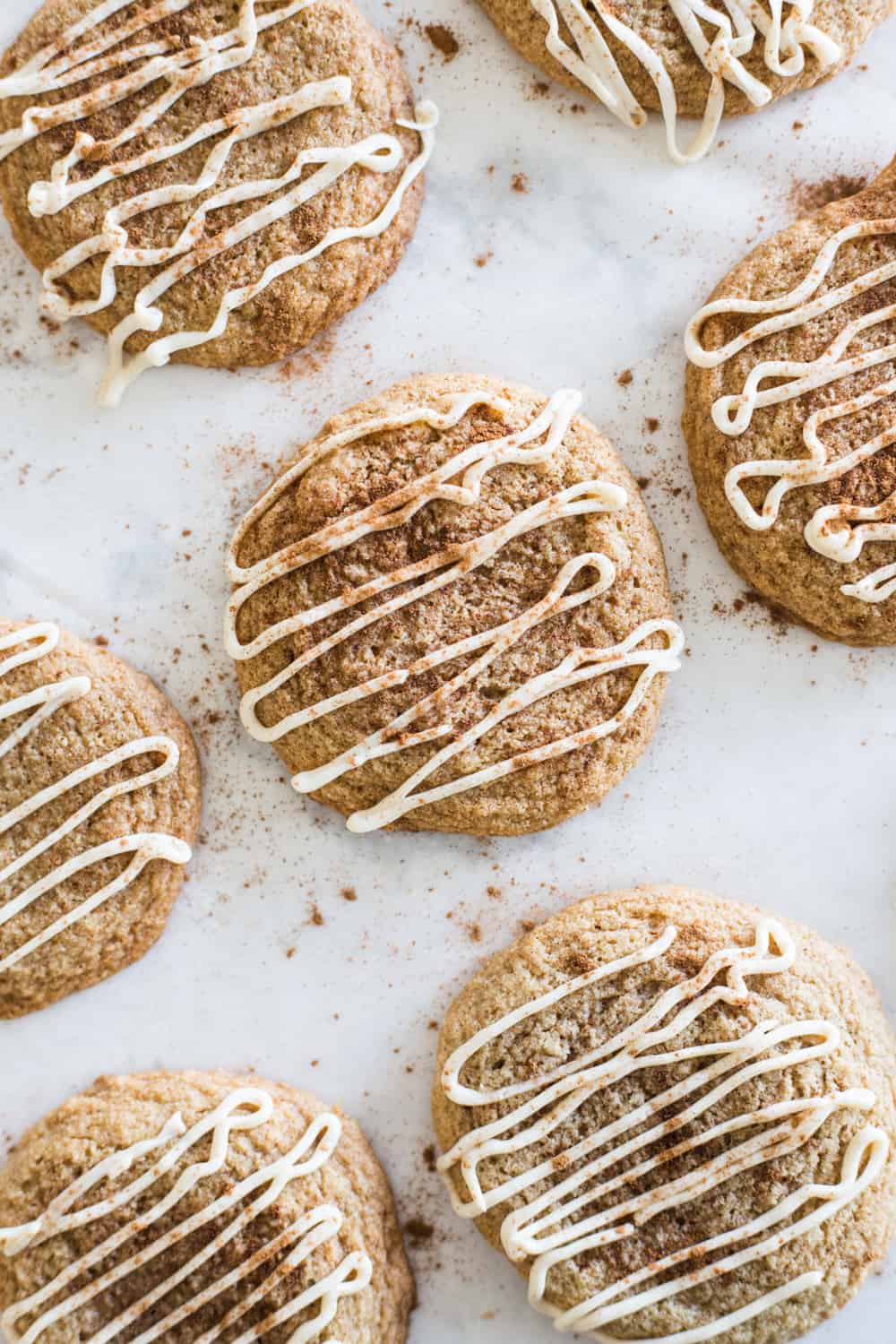 So I figured I could have made some fathead dough, roll it up and then flatten it but instead, I chose to make a traditional cookie with a lot of cinnamon – then top it off with a cream cheese frosting.
I have to say, it worked out really well!
As per my chocolate chip recipe, I used a little whey isolate. I love adding it to cookies. It gives it a fluffy interior but a nice crunch on the outside. 100% it is something you need to add to any cookie.
HOWEVER – if you want to omit they whey isolate – you can! Just leave it out and use a total of two cups of almond flour instead.
Now I baked these cinnamon roll cookies at 350°F / 175°C for around 12 minutes and they were perfect for me – but if you want a crunchier cookie, I recommend baking at 375°F / 190°C instead.
I hope you like these delicious keto cookies! Make sure to check out my keto chocolate chip cookies!