I've been wanting to make a circular loaf of bread for the last few months and I've made about a dozen before I finally made a really delicious grain free bread recipe that is under 10 whole carbs per serving! Plus it's paleo friendly!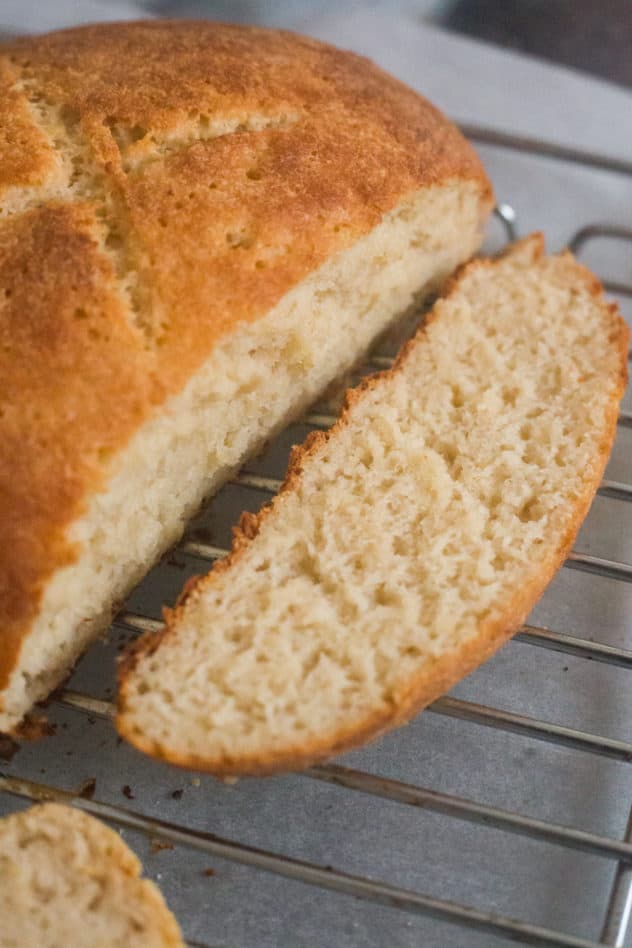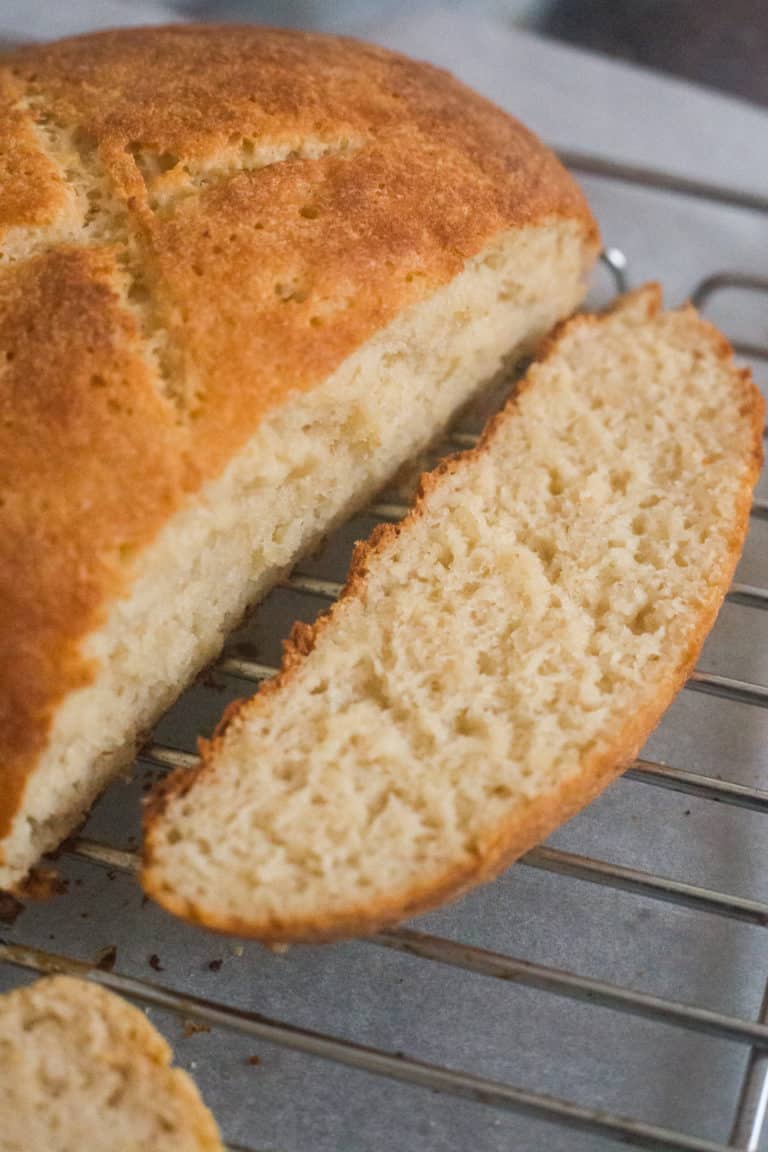 This bread is a based off of two recipes I spotted when I was in the testing phase. The first one is Dr. Bergs "Healthiest Bread in the World". The second is from Jess at PaleoGrubs. I highly recommend checking both those recipes out!
Before I go any further, yes, I use arrowroot flour in this recipe, so that means it's more of a low carb loaf than keto. (However the carbs are still low-ish, so if it fits your macros, go for it).. so that's why it's labelled "Low carb" and not keto.
HOWEVER, As Dr. Berg has mentioned, arrowroot is low-glycemic and can be used in moderation. I do understand if serious keto-ers do not want to make this recipe though.
If you want to try to make this keto – you can attempt to use 1.5 cups (100g) whey or pea isolate instead of arrowroot (check out my white bread recipe and see what I mean) but you'll probably have to adjust the water to be about 1 cup (250ml)
This is SO easy to make! This video contains the recipe for a yeast bread and a baking powder bread.. both turned out wildly different so it's up to you which one you want to make but let's go over each loaf..
YEAST BREAD: This batch is probably my favourite out of the two. It is fluffy and browns easily in the oven. My only wish is that it would have risen a bit higher. Has a wheat bread taste to it.
BAKING POWDER BREAD: Out of the oven, this bread rose higher than the yeast bread but it didn't brown as well. It's al