It's that time of the year where weekends or weeknights are spent in the kitchen making copious amounts of sugar cookies. Until today I haven't really found decent keto sugar cookies.. so I figured I'd make my own!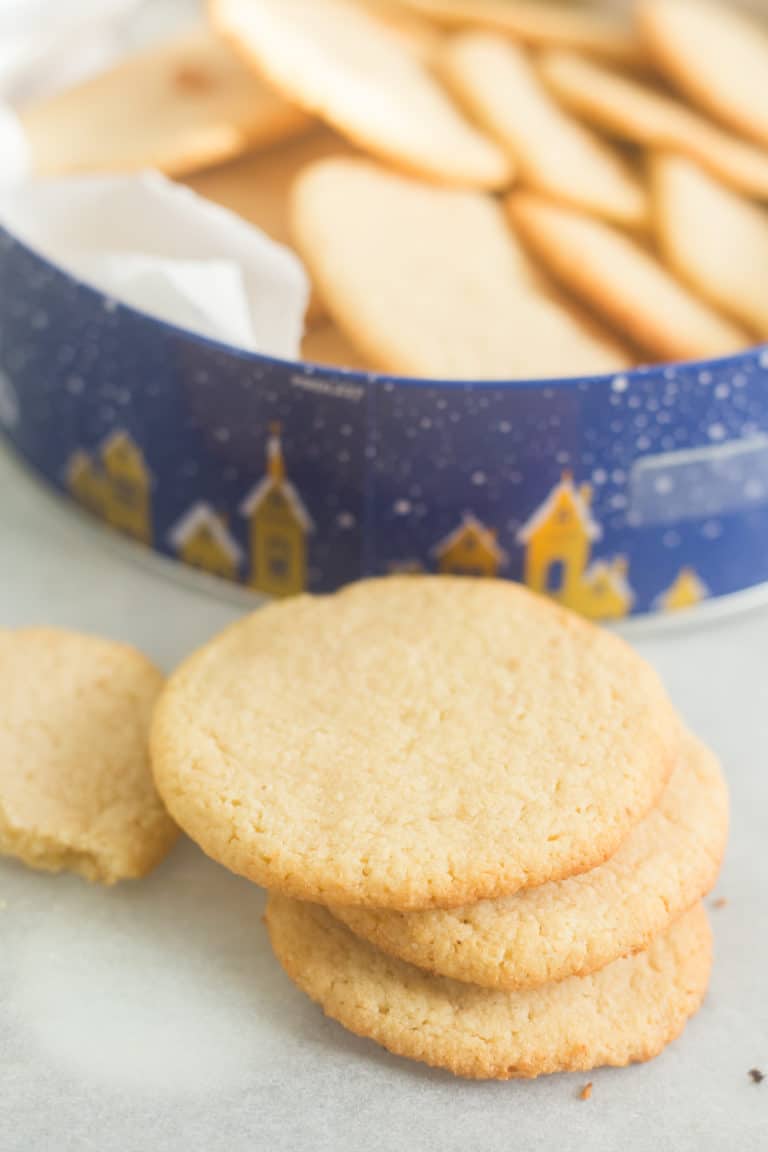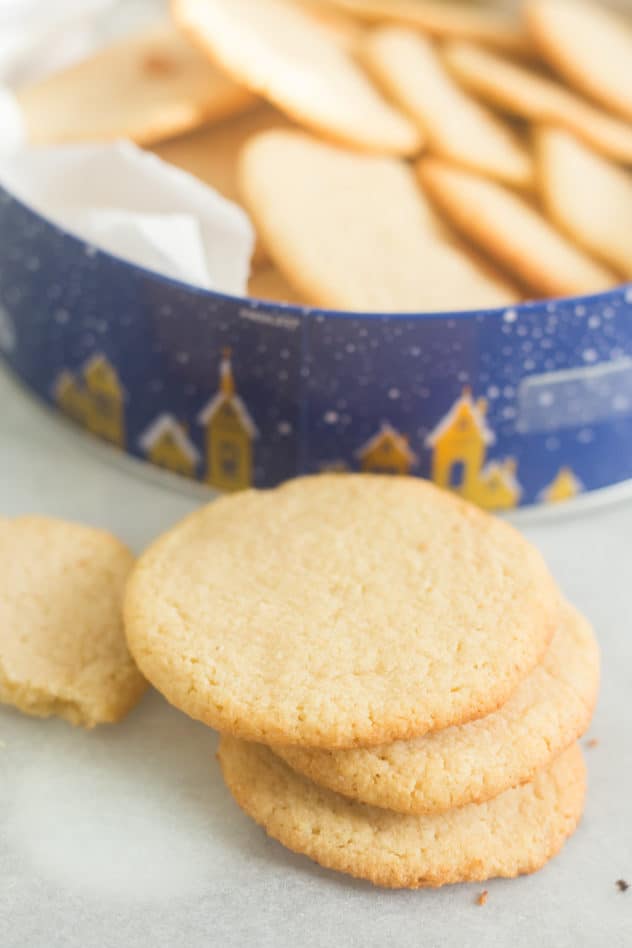 These are actually incredibly easy to make. I highly recommend making the dough a day before so that the butter has time to chill but worst case scenario, if you're tight for time, throw the dough in the freezer for 30 minutes.
For me – I didn't have any room in my fridge/freezer, but my apartment is ALWAYS cold – I'm talkin' like 7°C INSIDE – so I put my dough by the door and it chilled pretty fast but I left it overnight just to make sure.
Because I wanted to make just a basic keto sugar cookie, I didn't cut any into shapes for Christmas/Holidays.. but you can if you want! Just roll them flat – between 1/4 & 1/2 inch thick. (If it's on the thicker side, there's less chance of them browning fast)
These will be great topped with my keto royal icing!
If you like these cookies – make sure to try my keto shortbread, keto lemon cookies, and keto snickerdoodles!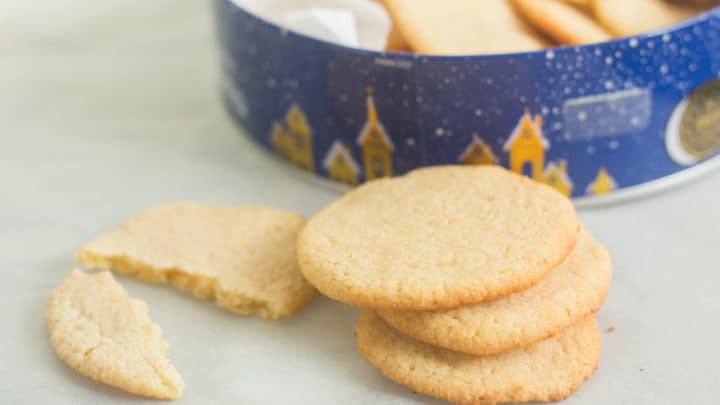 Yield:

30
Basic Keto Sugar Cookies
Total Time:
1 hour
20 minutes
Perfect keto sugar cookies! Easy to make and only 1 net carb per cookie. Chewy, sweet and will be perfect to top with some sugar free royal icing.
Ingredients
1/2 cup (100g) butter - room temp
1 medium egg
2 tsp vanilla
1/2 tsp baking powder
1/4 tsp salt (if using unsalted butter)
Instructions
In a mix bowl, use a hand or stand mixer to cream together the butter and sugar substitute.
Crack in the egg and pour in the vanilla substitute.
Continue mixing until its all incorporated together.
Begin adding in the almond flour, little by little, mixing between additions. Make sure to add the baking powder in the first round of almond flour.
Once the dough begins to stiffen up a bit, switch to a spatula to add any remaining almond flour.
Scoop the dough onto some cling wrap and use the wrap to knead the dough. It will be a bit sticky, so that is why we use the cling wrap.
Once the dough looks smooth, wrap tightly in the cling wrap and chill for a minimum of 1 hour in the fridge or 30 minutes in the freezer. (*recommended to chill overnight though)
When ready to bake, preheat oven to 300°F / 150°C.
The dough may still be sticky, so use some extra almond flour to coat the tops of the dough so it is easy to handle. (Whey isolate also works and is something I prefer to use instead of almond flour)
There are two ways to prepare these cookies:
Use a rolling pin to roll the dough between 1/4 and 1/2 inch thick and use cookie cutters to cut out any shapes.
Roll all the dough into one big log and cut small portions off, using your hands to flatten them into circle shapes.
Place the prepared cookies onto a cookie sheet lined with parchment paper.
Bake for 10-12 minutes. Keep an eye on them and once the edges brown, they should be ready to go.
Enjoy!! Top with royal icing if wanted!
Notes
This recipe makes around 30 cookies.
Nutritional Information per cookie:
CALS: 83
FAT: 7.9
CARBS: 2
FIBRE: 1
NET CARBS: 1
PROTEIN: 2.2