Looking for a delicious low carb cookie for the holiday season? Try these amazing keto shortbread cookies! The are super easy to make and are only 4 ingredients. They don't even taste low carb!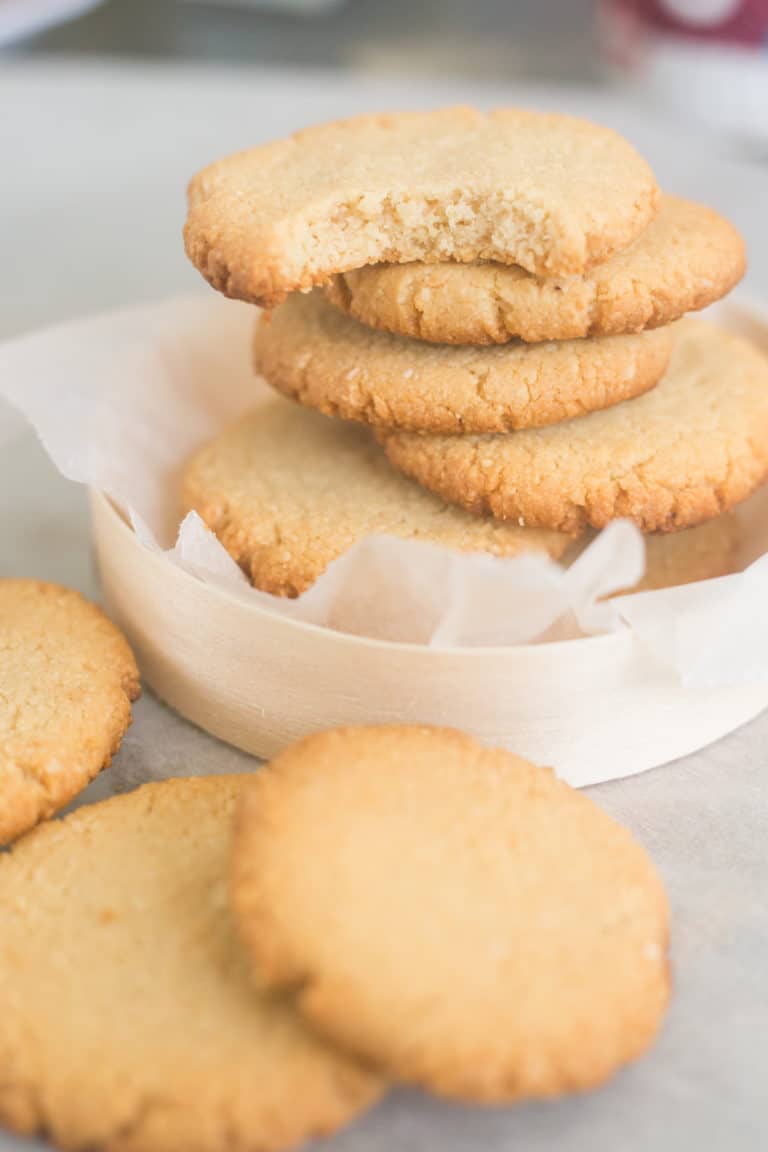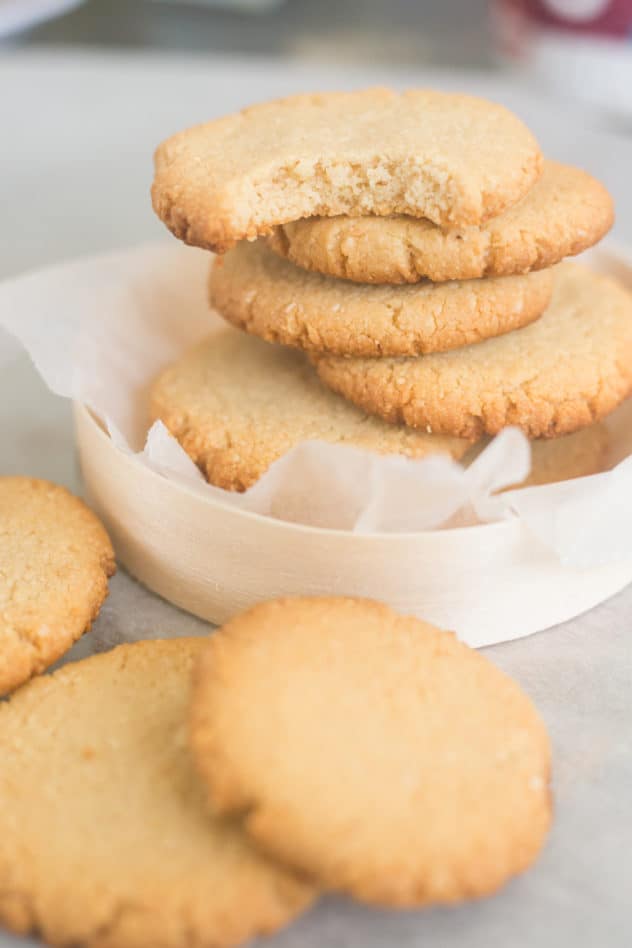 Now I will mention – they do have a SLIGHT almondy taste to them. That's why I added a tbsp of vanilla.. to combat any major tastes left from the flour.
One tip I will say is that when you are mixing the dough, make sure you mix it extremely well. Ensure that when you have a firm dough, it's not gritty. It should be smooth.
For this recipe, I altered one from King Arthur flour to make them low carb. Here is the original recipe.
If you like these cookies, make sure to try my keto chocolate chip cookies or my keto lemon cookies!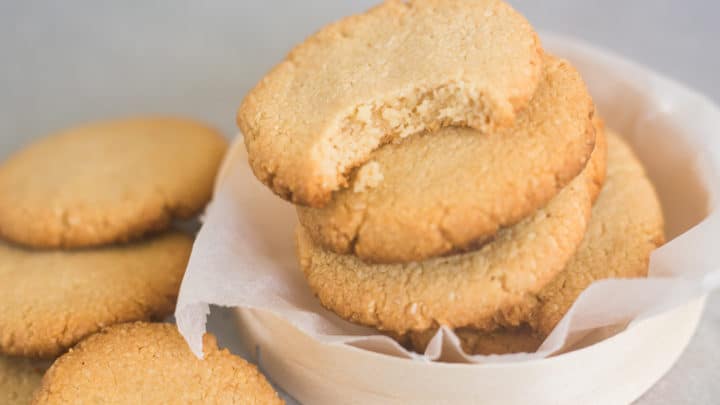 Yield:

10
Keto Shortbread Cookies
Gluten, grain and sugar free! These keto shortbread cookies are a perfect treat! Only 1.2 net carbs per cookie!
Ingredients
3 tbsp room temperature butter
1 tbsp vanilla extract
1/2 tsp salt (omit if you use salted butter)
Instructions
With a hand mixer, whip up your butter until its nice and smooth.. add in your sugar substitute, salt and vanilla - mix thoroughly.
Slowly whip while adding in the almond flour. It will eventually form a nice big lump of dough.
Roll out the dough and cut into shapes.. bake at 350 until golden brown.. roughly 5-10 minutes. keep an eye on it otherwise they burn easily.
Take out and let them cool. They will firm up as they cool.
Enjoy!
Notes
NUTRITIONAL INFORMATION: (per cookie.. This recipe makes roughly 10-15 cookies.)
CALS: 95
FAT: 9.1
CARBS: 2.4
FIBRE: 1.2
NET CARBS: 1.2
PROTEIN: 2.4