A perfect low-carb dessert! This keto banana pudding is totally sugar free and has NO bananas, keeping the carbs low and the fat high. It's a new favourite and SO creamy!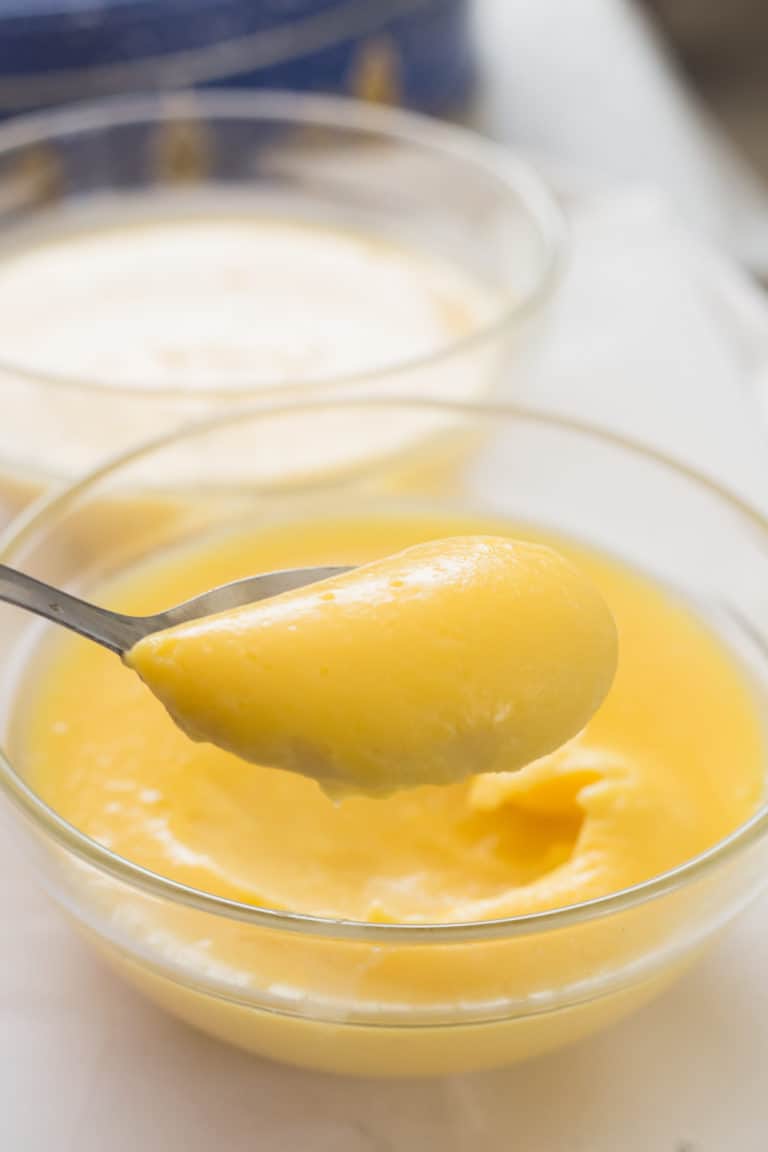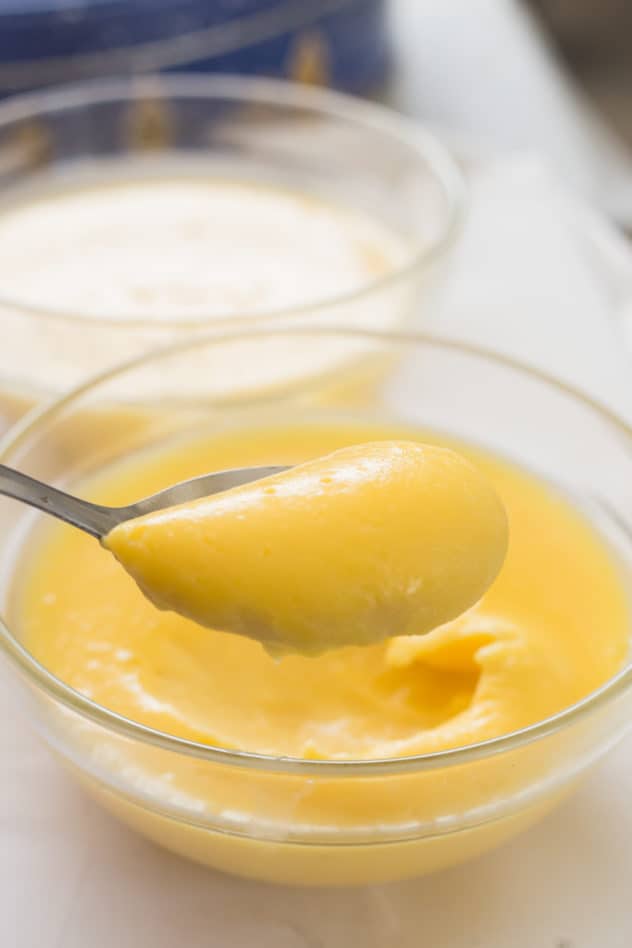 The one thing you will want to use for this recipe is banana EXTRACT. Make sure it is extract. If you use flavourings, it might taste too artificial and like banana candies. While those are delicious, you don't want your pudding to taste like them.
I used FoodieFlavours brand.. OOOFlavors (also on Amazon) has banana custard flavouring that sounds like it would be perfect for this pudding!
While this recipe is super simple to make, be sure to never put it on high heat. If you go too high, you could scramble the egg yolks which is never good.
Also always keep stirring! Again, if it's left to sit, it could burn or scramble the eggs.
Hope you enjoy this recipe! If you like this, make sure to check out my keto banana cream pie, or banana chocolate chip bread!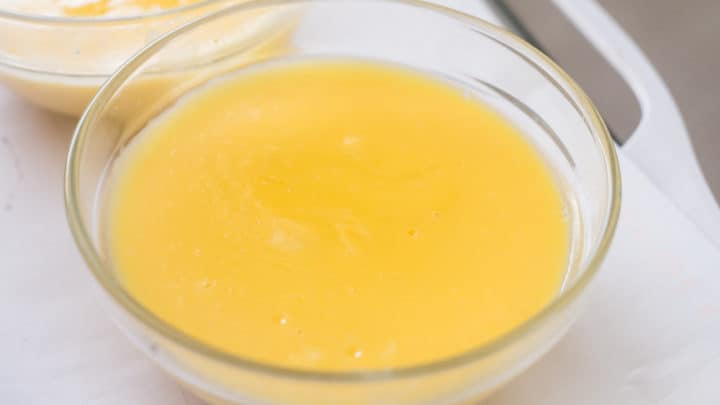 Yield:

3
Keto Banana Pudding || NO Bananas
Total Time:
4 hours
10 minutes
Sugar free banana pudding, made with NO bananas. This is a perfect dessert for those living a high fat low carb lifestyle.
Ingredients
1 cup (250ml) heavy cream
3 egg yolks
1/2 tsp vanilla extract
Instructions
Warm the heavy cream in a pot over medium heat.
In the meantime, in a small bowl, whisk together your egg yolks and sugar substitute.
Once the cream is quite warm to the touch (but not boiling), pour about a 1/4 of the cream into the egg yolks. Make sure you are stirring as you pour and mix thoroughly.
Pour the cream/egg yolk mixture back into the rest of the heavy cream.
Put it back on medium-high heat and stir continuously. You should feel it start to thicken up.
Once it has a similar consistency to ranch dressing or ketchup, take it off the heat and whisk in the banana flavouring and vanilla extract.
Pour the banana custard into small bowls and cool for a minimum 4 hours.
Enjoy!
Notes
This makes three servings!
Nutritional Information per serving:

CALS: 148
FAT: 12.5
CARBS: 3.3
FIBRE: 0
NET CARBS: 3.3
PROTEIN: 5.4