Ok who else loves Buffalo Wild Wings? I am obsessed with their garlic parmesan wings! I meant to go while I was home for Christmas but to be honest, it was kind of expensive and I wasn't willing to throw down that kind of money but I am so grateful I already had a keto garlic parmesan wings recipe.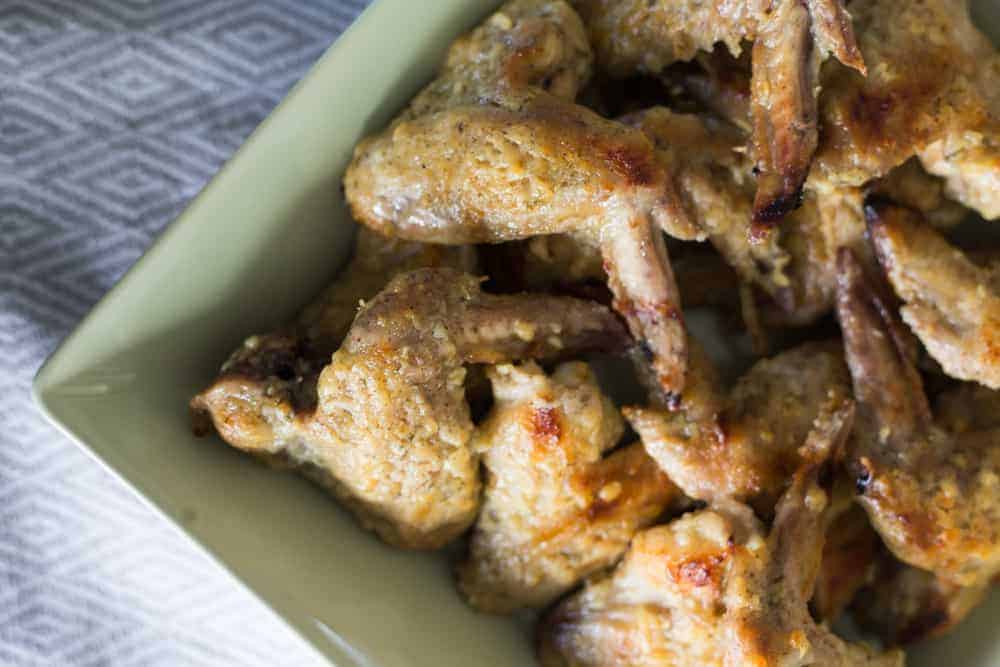 These are SO freaking good and tastes like BWW! Plus they are kinda easy to make! Although, takes a little time but it's so worth it.
When I originally made these, I used milk. Sadly, we want to avoid milk on keto so heavy cream or a nut milk should work just as well.
I think this is a perfect recipe because it requires no thickeners like xanthan gum. Instead the parmesan cheese does a great job at making this the best consistency for wings. The best part – you can keep a little of the sauce handy to pour on at the end so it will be nice and tasty!
You could also try to make these in the air fryer. I recommend frying till crispy, then coating with the sauce and eat!
This one is definitely on my list of favourite recipes.
If you like these, make sure to check out my keto Dorito chicken!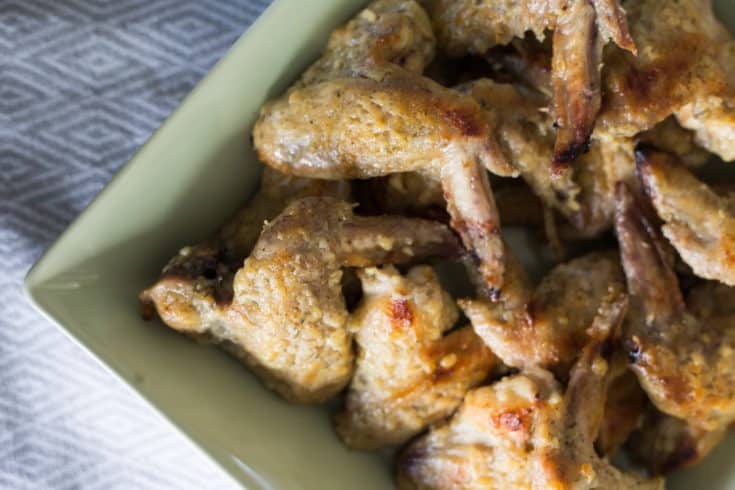 Yield:

15
Keto Garlic Parmesan Wings
A staple in my diet - these keto garlic parmesan wings are perfect for parties or a chill night at home. So easy to make and low carb!
Ingredients
Pack of wings (mine was pack of 15)
1/4 cup (50g) butter
1 tsp minced garlic
Salt/Pepper
1 tsp parsley
1 tsp onion powder
1/4 cup (60ml) heavy cream or almond milk
1/3 cup (30g) parmesan cheese
Instructions
Get all the extra moisture off your chicken by drying it off with a paper towel.
Season them with salt and pepper, then bake in the oven for 35 minutes at 350°F / 175°C
While the chicken is cooking, melt the butter in a pan over medium heat.
Add in the onion, garlic, parsley, some more salt and pepper.
Once it's all mixed together, add in your nut milk or cream and bring it to a low boil.
Stir in your cheese. Make sure to add in one or two tablespoons at a time. Mix it in, let it melt, then add another couple tablespoons. It should thicken up real nice!
Once the chicken is done, take it out and put them into a large bowl. Pour the sauce on top and toss the wings so they are all covered with the sauce.
Throw it back into the oven at 400 for 15 minutes.. or you can broil them for 2-5 minutes! Take out and enjoy!
Notes
NUTRITION (per wing)
CALS: 121
FAT: 8.6g
CARBS: 2.7
FIBRE: 0.1g
PROTEIN: 8.1g
---
Our App!
If you want to get our recipes on the go – maybe you're grocery shopping or cooking by the stove – Download our FREE app where you can get ALL our recipes and even submit your own!
Apple iOS