It's been a while since I posted a recipe! I have been very busy with my other job and it's just been very hectic, but today I decided to make some keto chocolate chip waffles!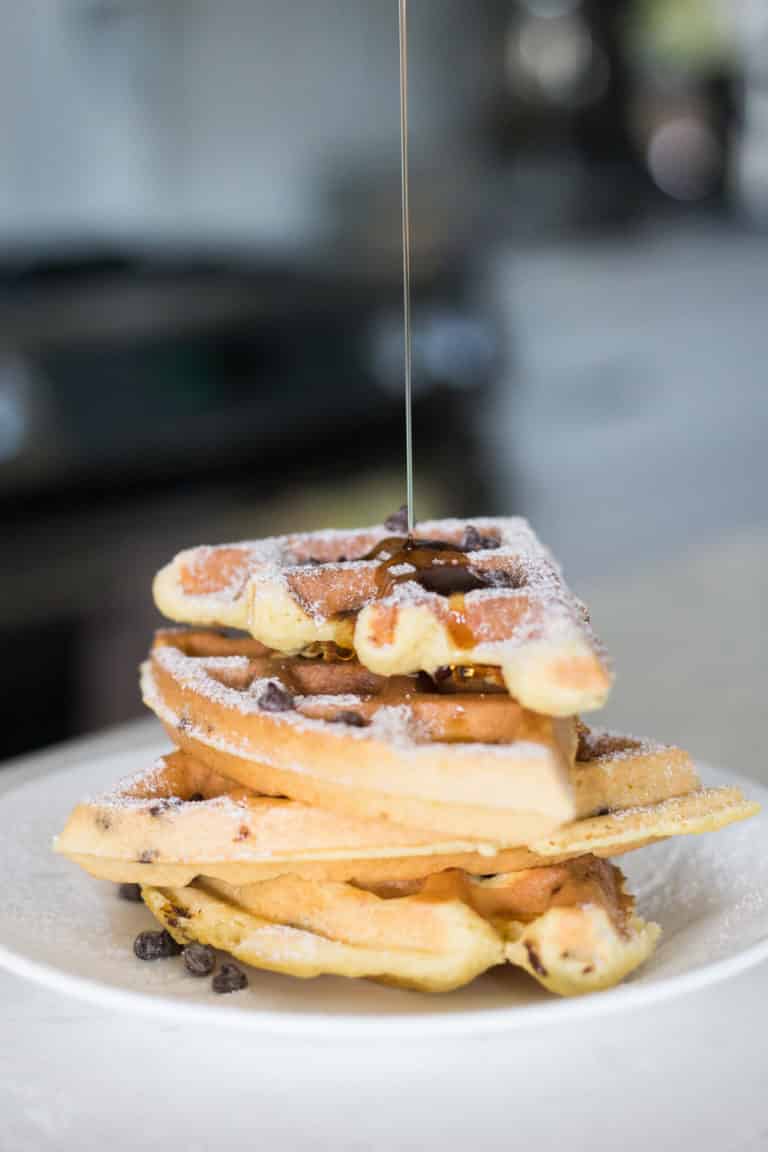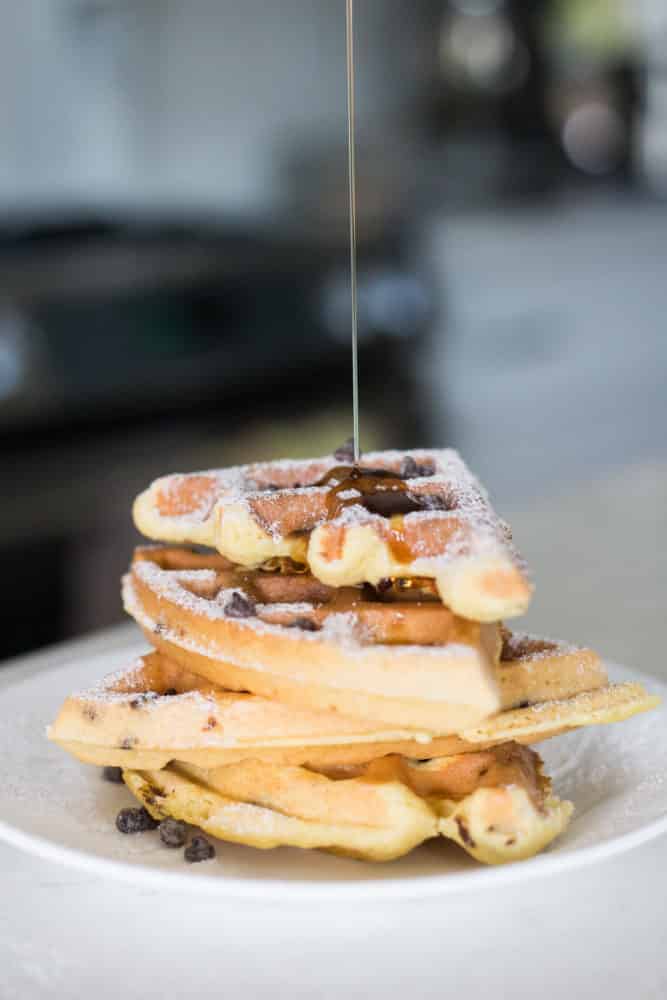 I got the idea from a friend I visited last night and knew this would be my next recipe to make. While I'm usually not big on sweet things for breakfast, I do enjoy the occasional chocolate chip breaky.
Previously, I made chocolate chip pancakes with oat fibre which are AMAZING. So I kind of merged that recipe along with my waffle recipe to create this perfectly fluffy and delicious keto chocolate chip waffle.
Now if you are not a huge fan of almonds, you can also use my keto coconut flour waffle recipe or my keto oat fibre waffle recipe. I also have one that uses protein powder as a base so there are a ton of alternative flours if you are adamant on not using almonds.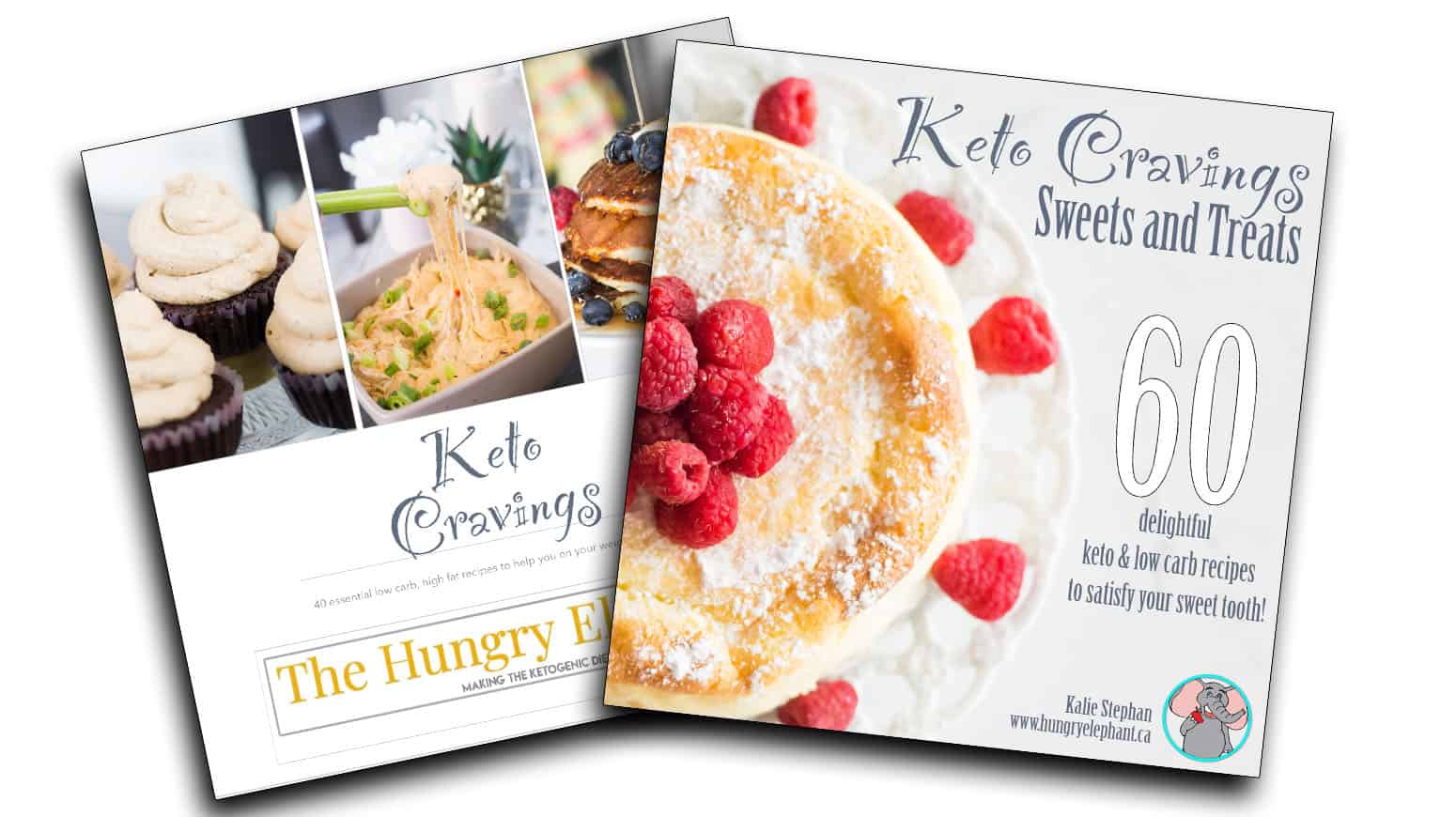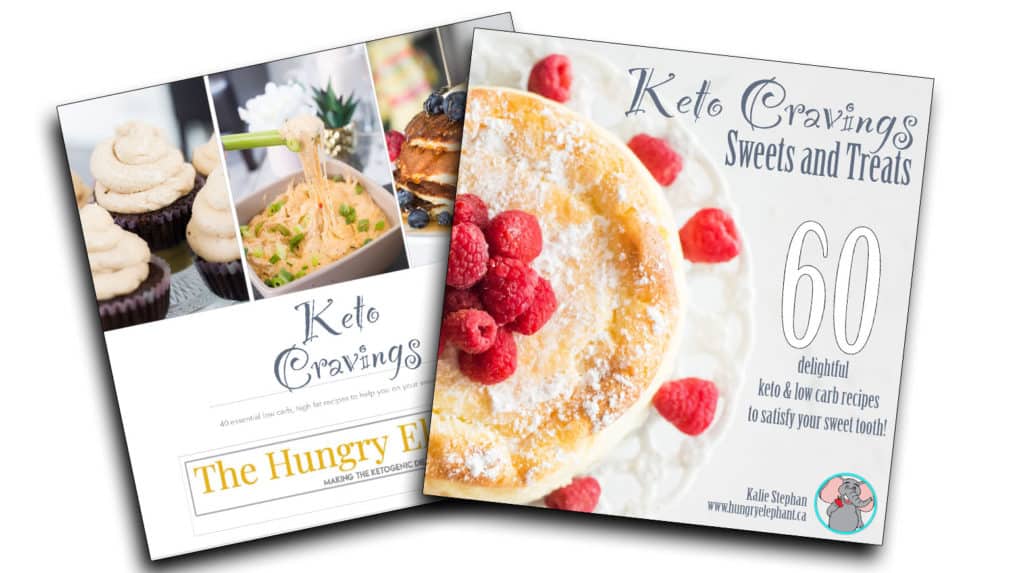 The one big thing I like about this recipe is that it is QUICK. I think it took me 10 mins from start to finish. Just throw all the ingredients in a bowl, mix together and put into a waffle iron! SO easy!
If you like this recipe, make sure to check out my cinnamon roll waffles – they are incredibly yummy!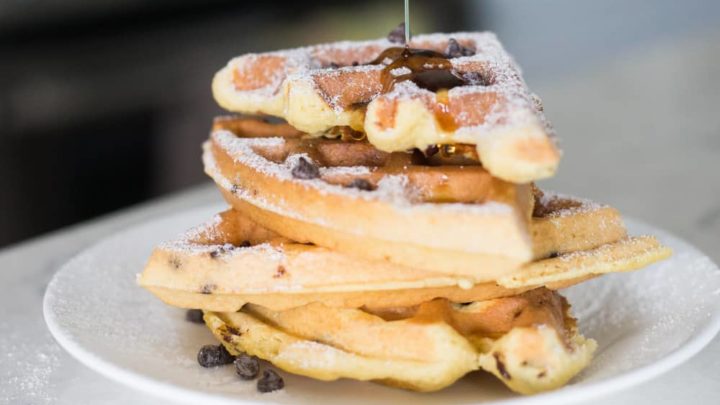 Yield:

4
Keto Chocolate Chip Waffles
Quick and easy keto chocolate chip waffles! No crazy ingredients. Can be whipped up in 5 minutes. Entire recipe is around 4 net carbs!
Ingredients
1 tsp baking powder
1/4 tsp xanthan gum
1 tsp vanilla
1 egg
1 tbsp nut milk or cream
Instructions
In a bowl, mix together the dry ingredients.
Add in the wet ingredients and stir until thoroughly incorporated.
Place the mix into a waffle iron and cook until nice and brown. Mine took around 3-4 minutes to cook.
Take out - top with some extra sugar substitute, more sugar free chocolate chips and sugar free maple syrup!
Enjoy!
Notes
This makes 1 waffle in 4 sections
NUTRITIONAL INFORMATION PER SECTION OF WAFFLE
CALS: 89
FAT : 5.9
CARBS: 1.9
FIBRE: 1
NET CARBS: .9
PROTEIN: 6.6