Ok so two of my favourite things are donuts and cinnamon rolls… so it's time I combined the two to make a keto cinnamon roll donut! I gotta say – it was PERFECT. The donuts are fluffy and BIG.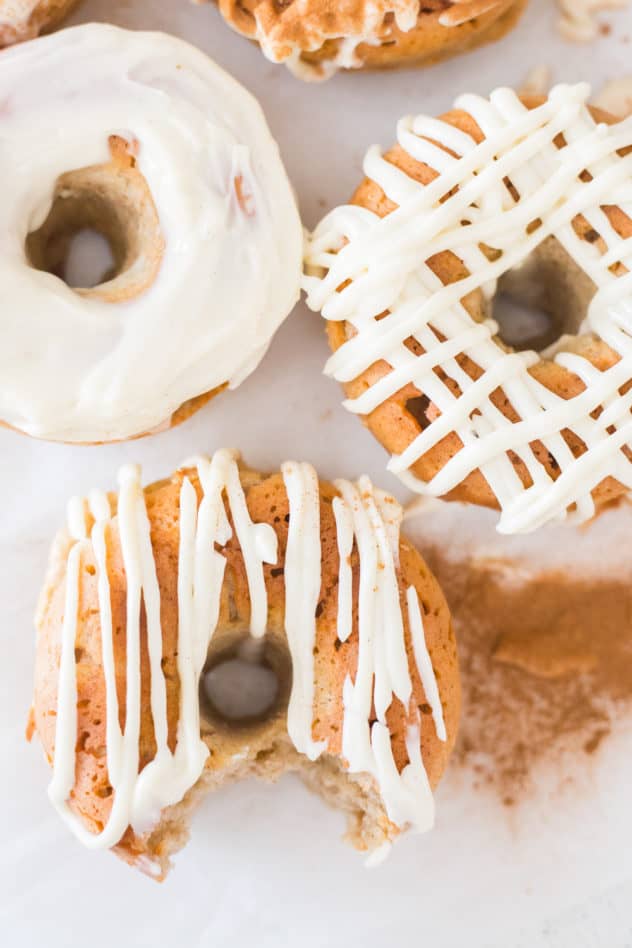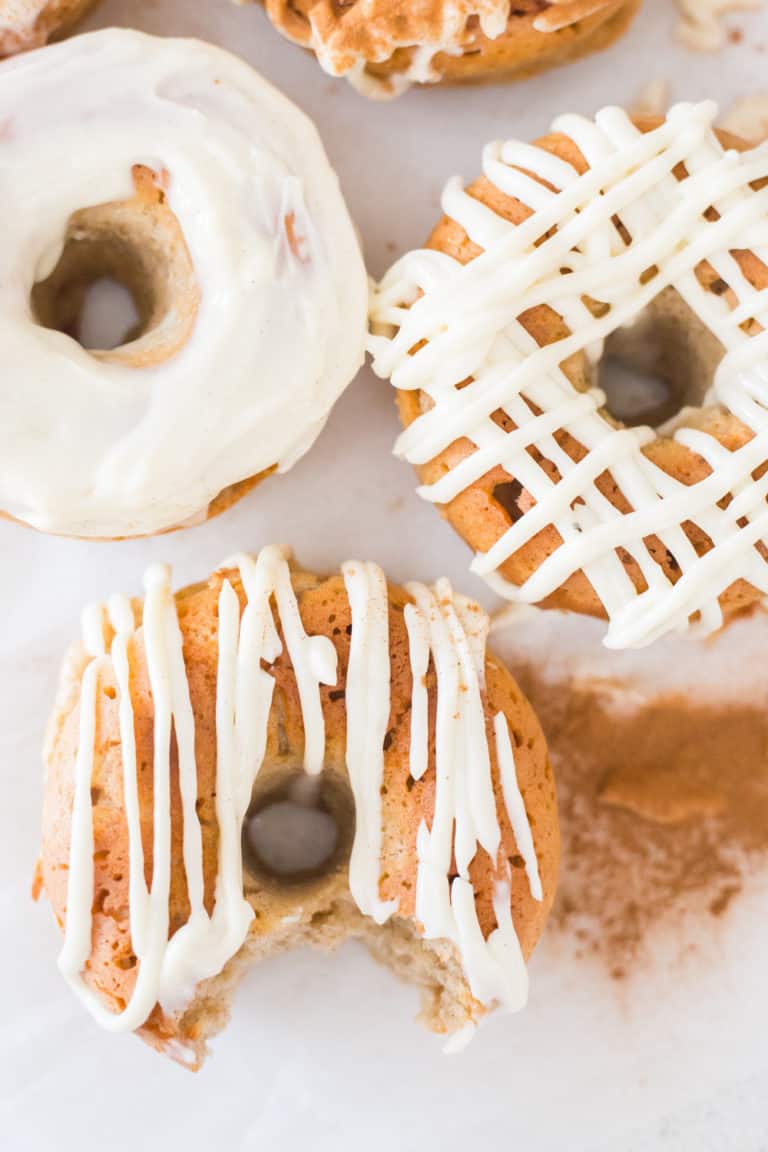 So I based this recipe on my basic keto donut recipe, however I added eggs! However you can omit the eggs and use either water, cream or almond milk instead (1/2 cup/125ml).
If you don't have a donut pan or mold, use wet hands to form them into a donut shape and bake on parchment paper.
Usually my donuts look pretty nice on the outside, but for some reason, this time it had some holes in the top – not sure why but it didn't affect the taste and it was so FLUFFY.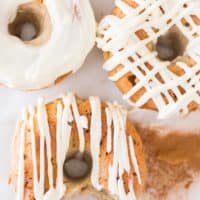 Keto Cinnamon Roll Donuts
A cinnamon roll.. but as a donut! These are perfect and so fluffy. Gluten, grain and sugar free. This keto cinnamon roll donut is the best way to start.. or end a day!
Ingredients
DONUTS:
2 eggs
2 tbsp cream cheese - room temp
3 tbsp butter - melted
1 tbsp cinnamon
1 tsp xanthan gum
1/2 tsp baking powder
ICING:
3 tbsp cream cheese
1 tsp vanilla
3-4 tsp heavy cream