Sometimes it can be annoying, bringing an appetizer to a dinner party. No one wants to do it. They just want to show up and EAT. I get ya. I'm one of those people.. So I made these 3-ingredient and SUPER EFFING delicious salami bites.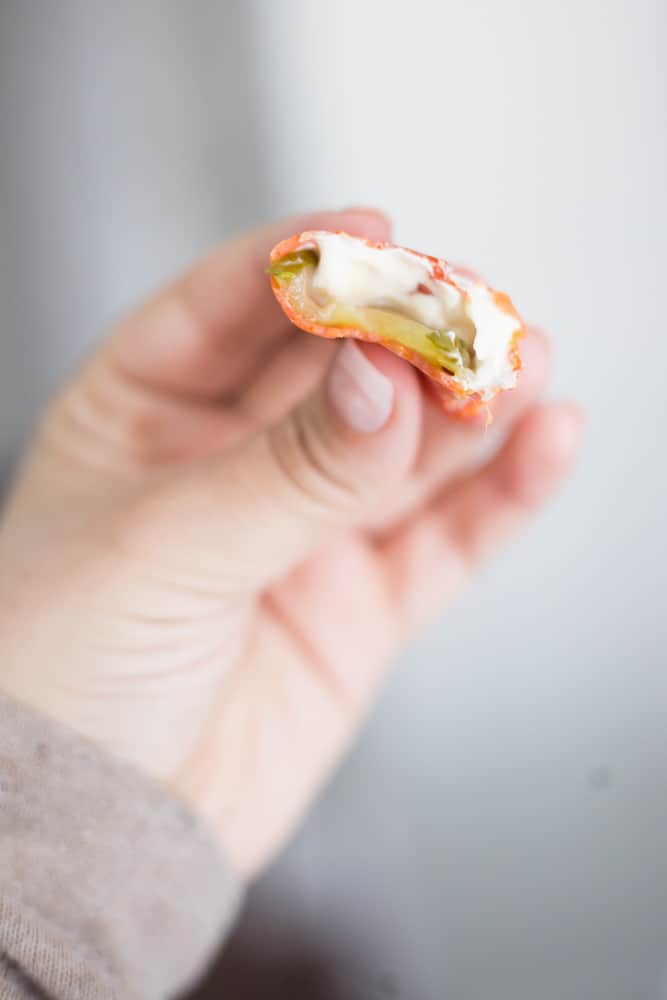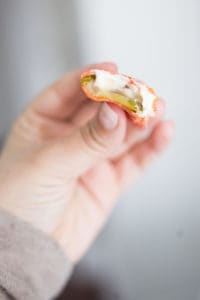 I can't even explain how delicious these things are and so simple to make. It takes very little time so you can throw them together in 10 minutes before heading out to a party of before guests arrive.
What you'll need:
Sliced Genoa salami
Cream cheese
Sliced pickles (dill or bread and butter pickles)
Lay out one slice of salami, drop a slice of pickle, and top with cream cheese.
Wrap it up, secure with a toothpick and VOILA. Easy as that!
---
Our App!
If you want to get our recipes on the go – maybe you're grocery shopping or cooking by the stove – Download our FREE app where you can get ALL our recipes and even submit your own!
Apple iOS