A keto quiche is one of the best things you can bake for meal prep! Super easy to bake and it's filled with fat and protein!
One thing that I miss when eating keto is the lack of pie crusts when I make pies or a quiche.. So I thought, hey.. Why not make a crust with fathead dough? It'd be fairly easy!
I did alter the fathead dough a little and eliminated the egg. I found that when I used an egg, it was too hard to handle. If you get rid of the egg, it gives holds together really well and you can roll it flat with a rolling pin without it sticking too much.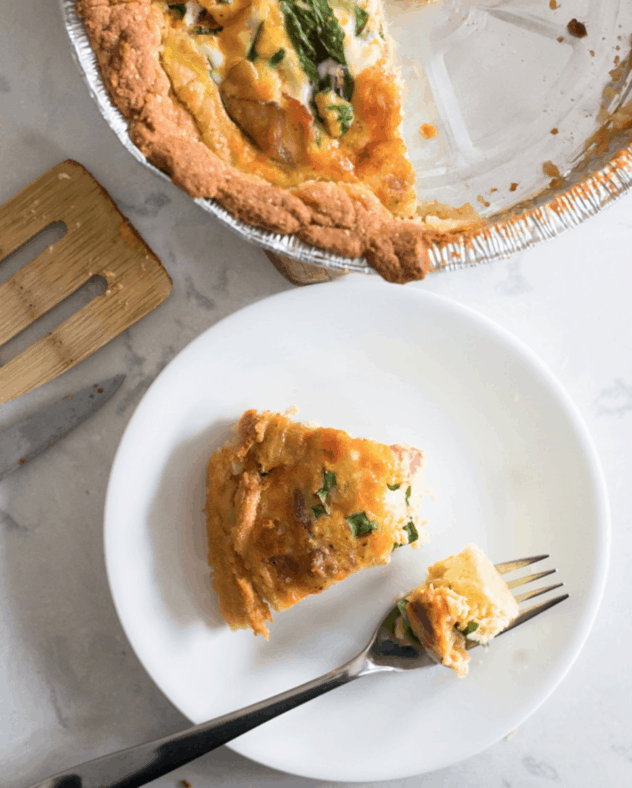 As for the quiche itself, you can make it anyway you want! One of my favourites is with blue cheese and mushrooms.. or spinach and ham but this time I made a basic quiche with cheddar cheese, spices and bacon!
Let me tell you it is SUPER easy and very delicious! Here's how to make it!
If you like this, check out our bacon crusted quiche or chicken pot pie!