I took to instagram to figure out what my next recipe should be and it was pretty clear.. The people wanted to see a keto lemon raspberry loaf recipe! and here it is!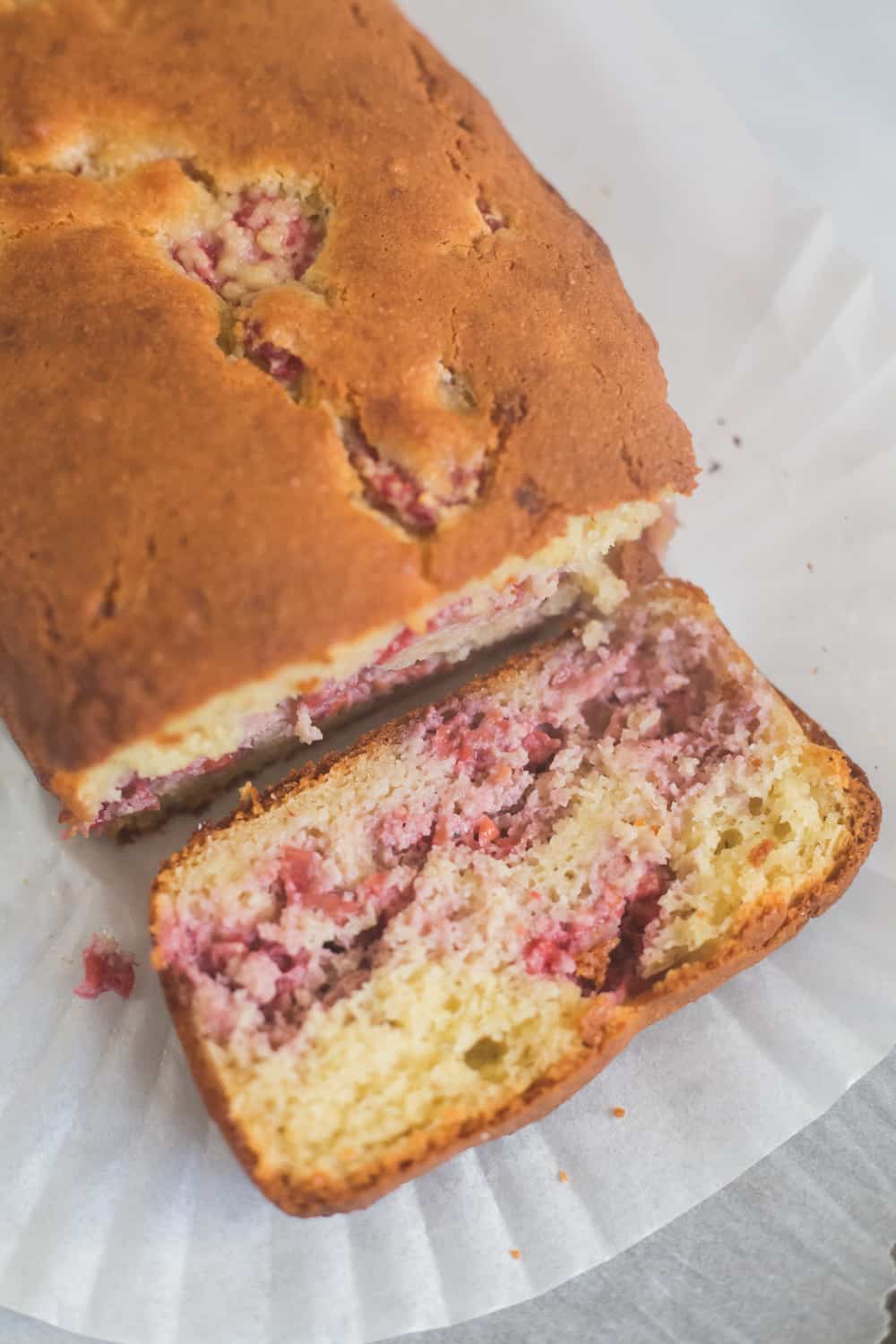 This loaf is SO simple to make. All you really have to do is mix the ingredients together in a bowl, pour into a tin and bake. SIMPLE!
If you want, I recommend adding a tbsp of protein powder (whey isolate is best). That will give it a bit of lift in the baking process however it's not necessary and can be omitted.
Because the raspberries give of a bit of excess water when cooked, you'll need to bake it longer than my typical loaves and its imperative that you let it cool before you cut into it!
Hope you all enjoy! Make sure to check out my keto banana chocolate chip loaf or my Starbucks copycat keto lemon loaf!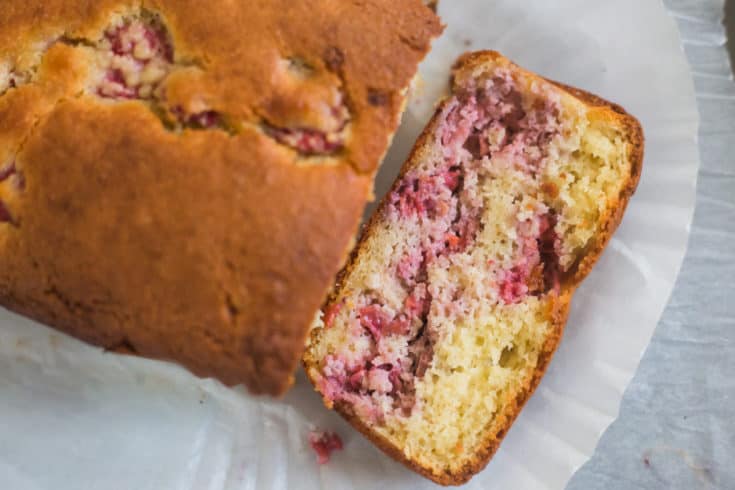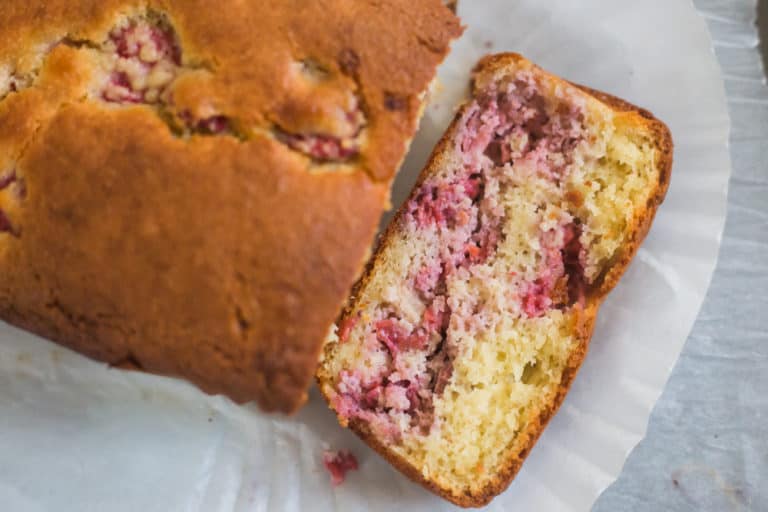 Yield:

12
Keto Lemon Raspberry Loaf
A sweet pound cake with a hint of lemon! A perfect snack or dessert to curb those sugar cravings. Gluten, grain and sugar free. This keto lemon raspberry loaf is delicious!