I just bought an air fryer and one of the first things I knew I had to make – air fryer wings! I have to admit – it was a great idea because these wings were so juicy and crispy!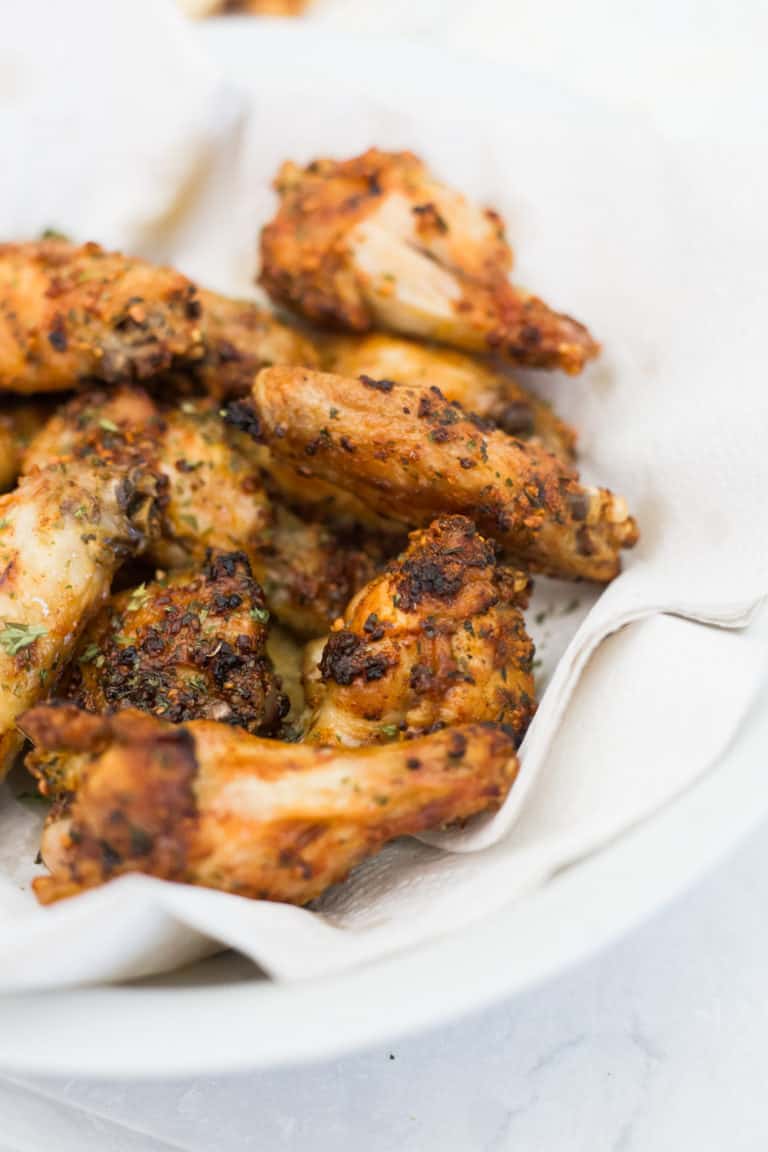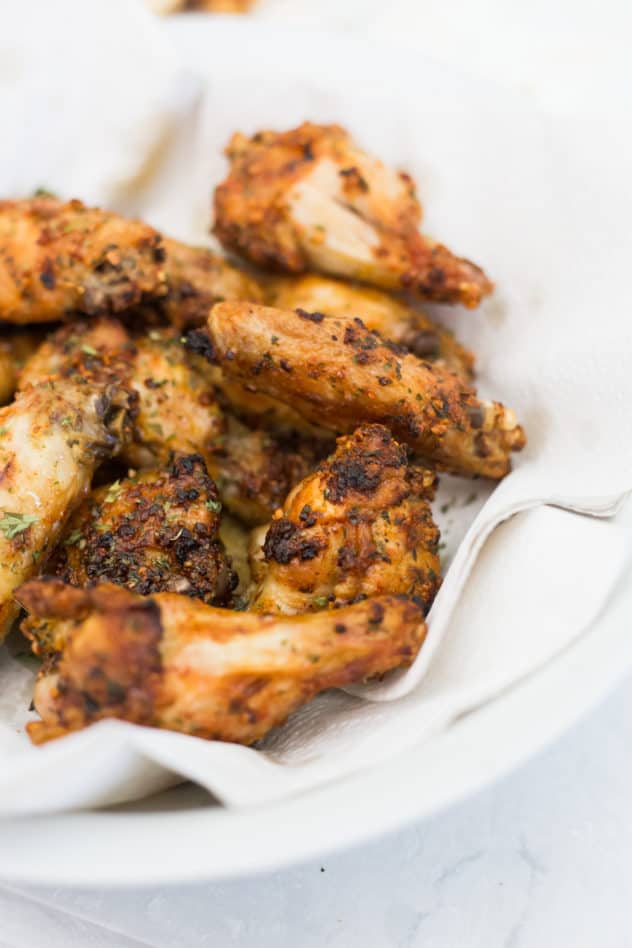 Up until the other day – I actually had NO interest in getting an air fryer. It was just something that I didn't think I needed. However, something clicked in my brain and two days ago I took a trek out to Walmart and grabbed myself a cheap-ish air fryer. I have no regrets.
For anyone wondering – I bought myself a Kaloric personal air fryer. I really enjoy it for what I need it for. One day I'm sure I'll upgrade to a larger one but for anyone who lives by themselves – this is a great air fryer for wings! (not sponsored).
When you are frying these – you want to make sure that you only have 1 layer of chicken (you can also stand them up). That will help the air circulate and crisp them up.
If you want to make these air fryer chicken wings with sauce – I recommend cooking them on low first – then dip them in sauce and cook on high to crisp up.
I hope you like these as much as I do!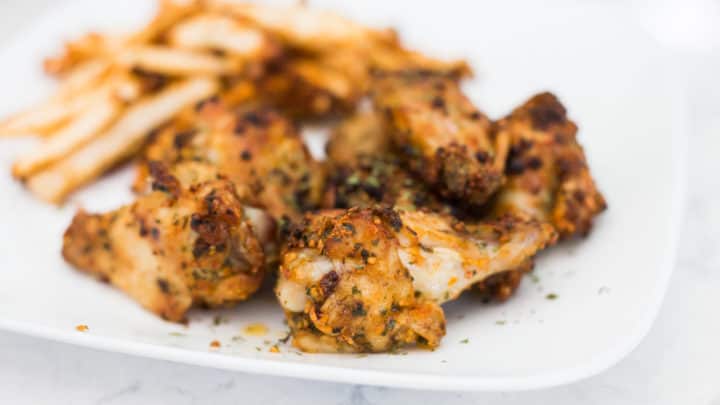 Air Fryer Wings (Keto, Low Carb)
Easy peasy air fryer wings that require no breading! Super crispy and totally delicious! This will definitely be on your list of favourites.
Ingredients
1 package chicken wings
salt
your favourite seasoning
Instructions
When you make the chicken wings - season lightly with salt and your favourite herbs and spices. I used a smoked garlic powder.

Cook at 250°F / 120°C for 20 minutes.

Turn over (or dip in sauce if you are using sauce - I highly recommend my parmesan garlic sauce)

Fry again at 400°F / 200°C for 15 minutes.

Enjoy!