Guys, it's -20°C outside and even just going from the car to the house feels absolutely freezing. I was originally going to make something else today, but instead, I chose to make a warm French onion soup!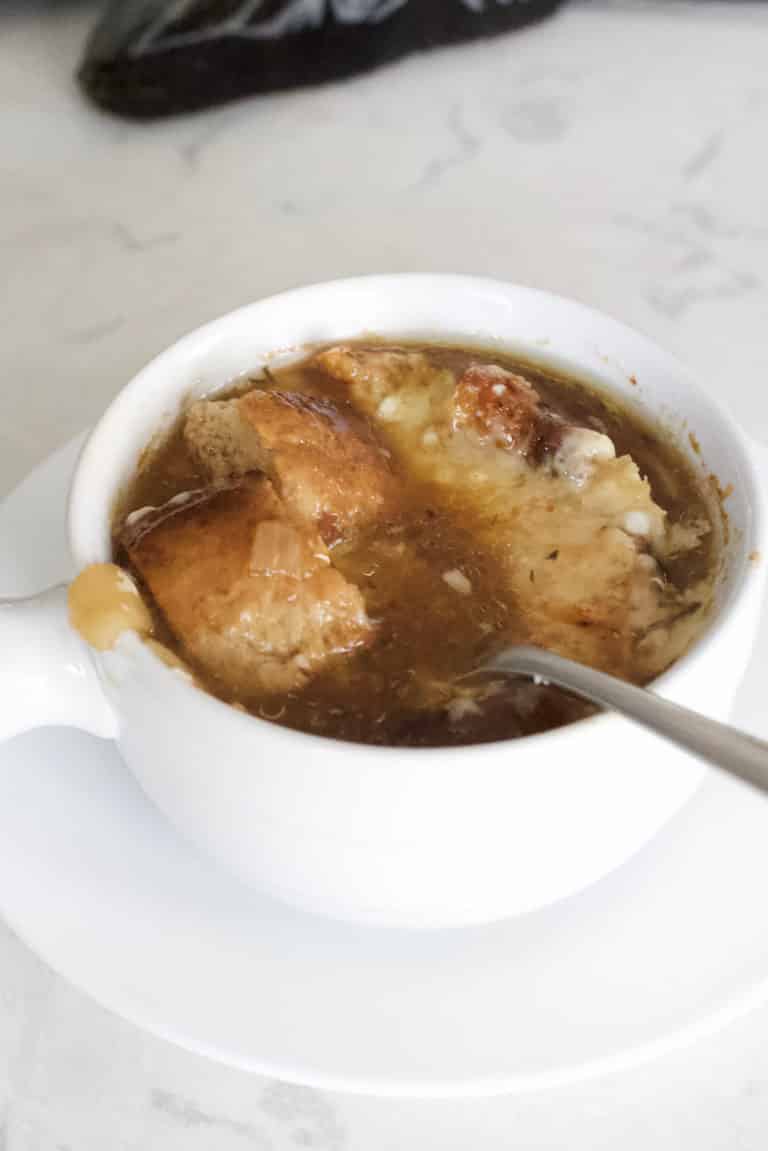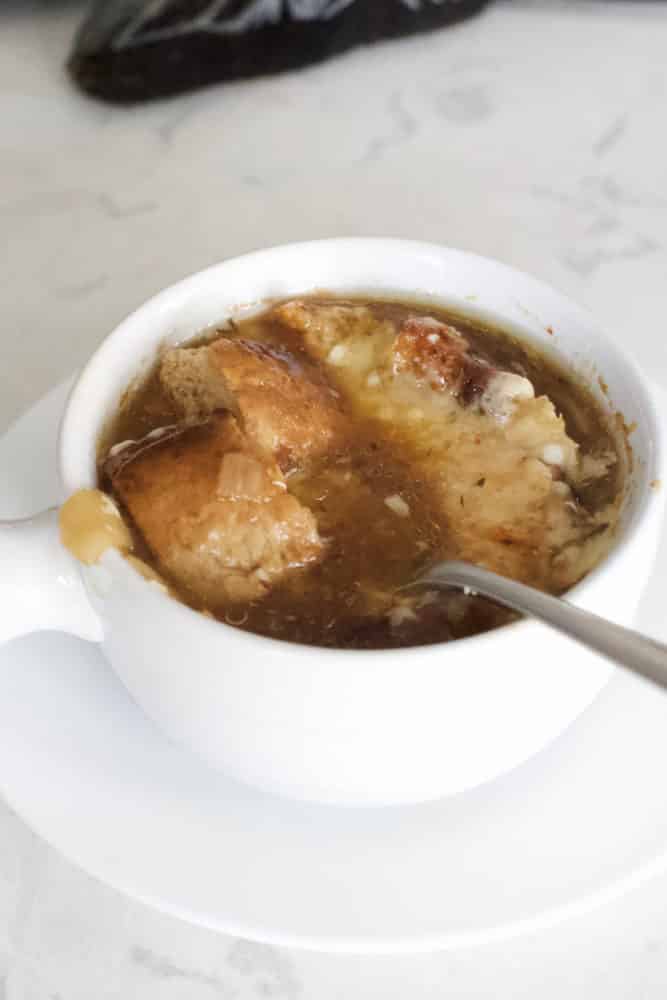 So this is SO easy to make. I realize I say this with most of my recipes, but it really is. The tedious thing is waiting for the onions to caramalize but the recipe itself is not super complicated.
You may be wondering "isn't regular French onion soup keto/low carb?" and yes, technically the soup is considered low carb in itself, but most of the time, people add croutons or some sort of baguette to hold the cheese.
For this recipe, I actually spotted some "Carbonaught" bread at the store so I grabbed a package of their hotdog buns to use as sort of a "mini baguette". I toasted it in the toaster and then chopped them up for the soup.
As for the onions, some people may not want to eat this soup because the carbs from the onions might be too much, and that's ok! With the addition of the broth, it's an incredibly healthy recipe and will keep you warm in the winter months.
This recipe is both low carb and Weight Watchers friendly.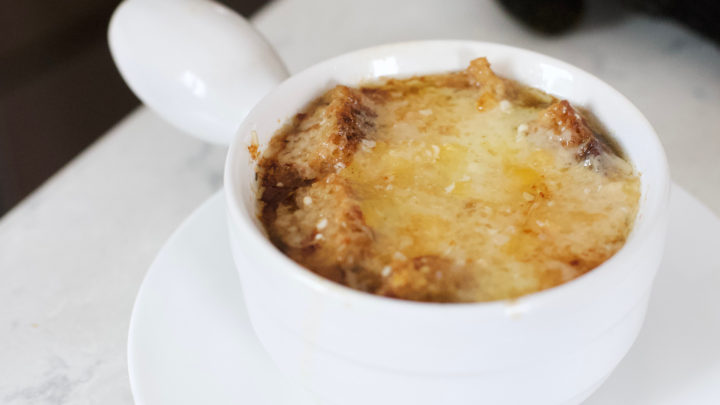 Yield:

4
Low Carb French Onion Soup
This low carb French onion soup will warm you right up! Very tasty and incredibly simple to make. 7 net carbs. No wild ingredients!
Ingredients
2 (medium) vidalia onions - chopped
3 tbsp butter
1/4 tsp xanthan gum
1/4 cup (80ml) dry cooking wine or sherry
3 cups (750ml) beef broth
1/2 tsp thyme
1 tbsp Worcestershire sauce
Low carb croutons/baguette
Parmesan/Gruyere for topping (grated is best)
Instructions
In a deep pot, melt the butter over medium-low heat.
Add in the chopped onions and stir every 3-5 minutes until the onions begin changing to a brownish colour.
Stir every 1-2 minutes until it reaches a dark brown colour (similar to a chestnut).
Stir in the xanthan gum, then pour in the dry cooking wine & thyme.
Bring to a simmer before adding in the 3 cups of broth and the Worcestershire sauce.
Simmer for 5-minutes.
While your soup is simmering, toast some of your low carb bread and chop into some small croutons. Again, I used Carbonaught
Scoop some of the soup into oven-safe bowls.
Top with the croutons & then the cheese.
Broil until the cheese has melted and is slightly brown.
Enjoy! Be careful because it will be extremely hot!
Notes
This makes approximately 4 servings.
Nutritional information per serving:
CALS: 200
FAT: 11.8
CARBS: 9.2
FIBRE: 1.5
NET CARBS: 7.7
PROTEIN: 14.6
WW POINTS: 4