I recently ordered some food from a delicious place in my city and they had something called 'labneh'. Underneath it said it was a yogurt dip. Now, I love yogurt so I decided to give it a try… boy was it amazing. So so good. It's also super easy to make! So the last couple days I tried my hand at homemade labneh.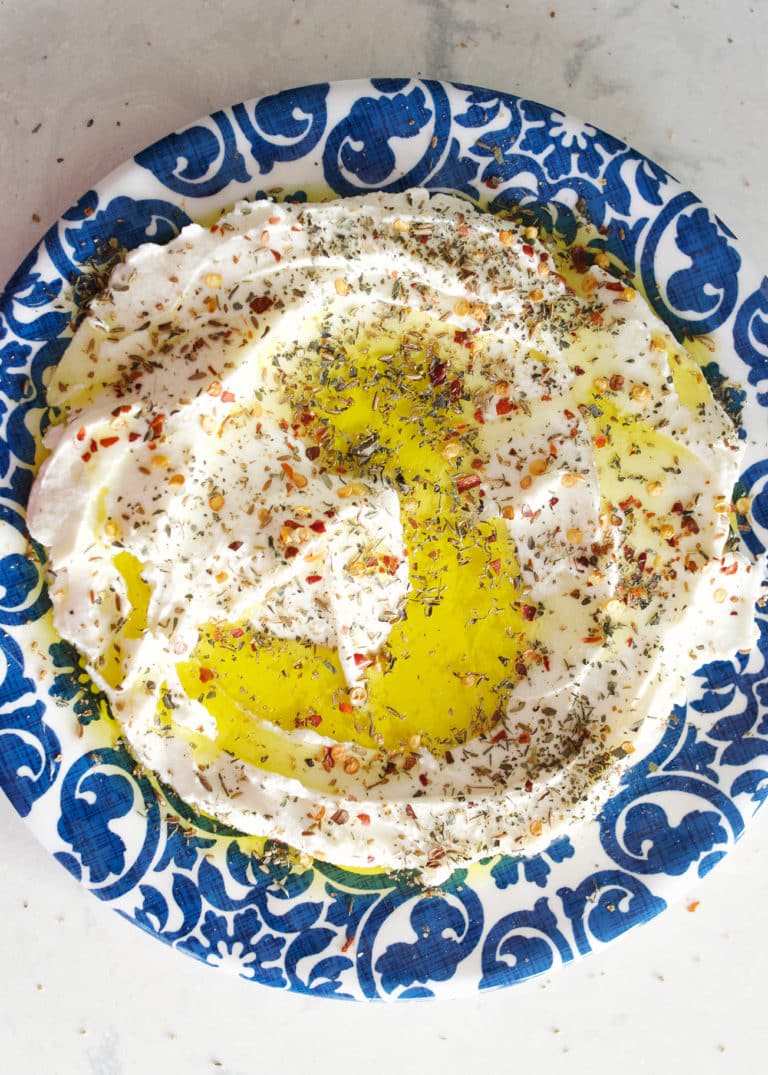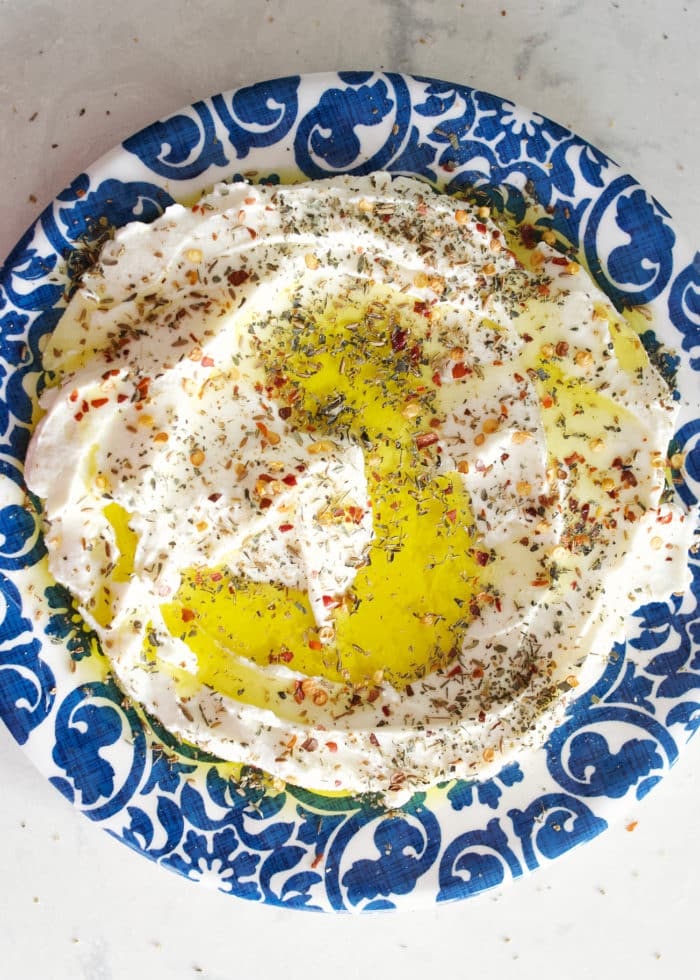 If you haven't heard of labneh before, I highly recommend you give it a try. It's like a mix between sour cream and cream cheese. It has a tangy, almost sour taste, but has the consistency of cream cheese. Very similar to Greek yogurt.
It's very common in Middle Eastern and west Asian cuisine, along with food from the Levant. I've found it at Turkish, Lebanese and Iraqi restaurants, so it's quite popular. I found an old recipe for homemade labneh in my aunts old Armenian cookbooks.
Is it Greek Yogurt?
Simple answer? No. It's not Greek yogurt, but it IS made the same way. Greek yogurt is typically made by straining sheep's milk yogurt. Labneh is made by straining the liquid out of cows milk.
How do you strain yogurt to make labneh?
Making labneh is actually SO easy. All you need to do to make homemade labneh is mix in some salt. It takes at minimum 24-hours for it to draw out the why but the best part is you can just stick it in the fridge and let it drain.
The best way – in my opinion – is to use a cheesecloth that is folded to have at least 4 layers. All you need to do is pour the yogurt into the cheese cloth and let it do all the work.
Now, there are two ways you can catch the 'whey':
Place your cheesecloth onto a colander or mesh sieve and place that on top of a bowl. This is the way I did it.
Tie the cheesecloth, with the yogurt inside, onto your kitchen tap and let the whey flow into the sink. This is the traditional way – my Armenian great-grandmother strained yogurt by tying it to the sink!
What do you use labneh in?
Great question – it's usually used as a dip for pita bread or vegetables. I really enjoy dipping some celery into it but you could also make some keto/low carb baguettes and toast those for dipping.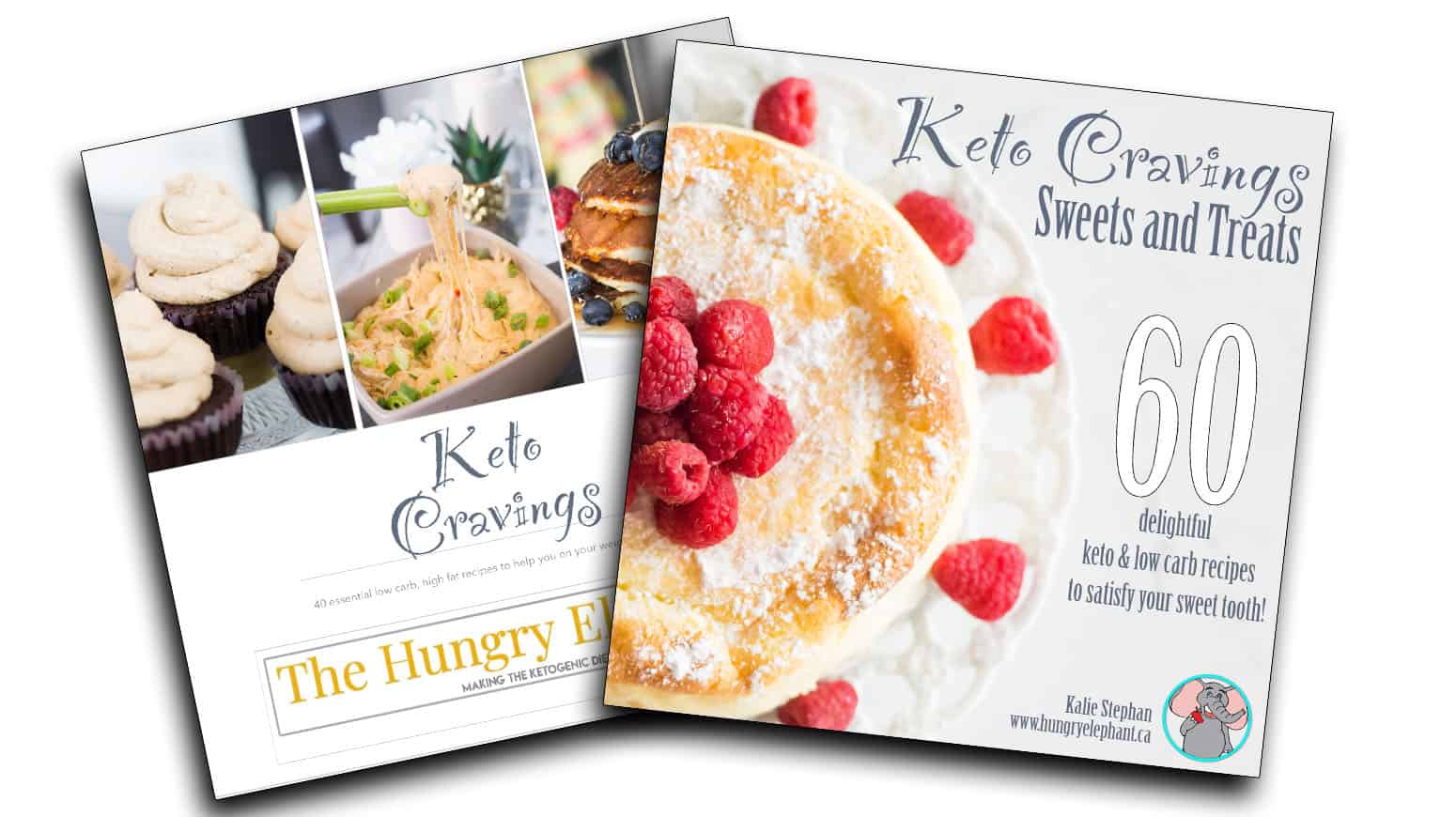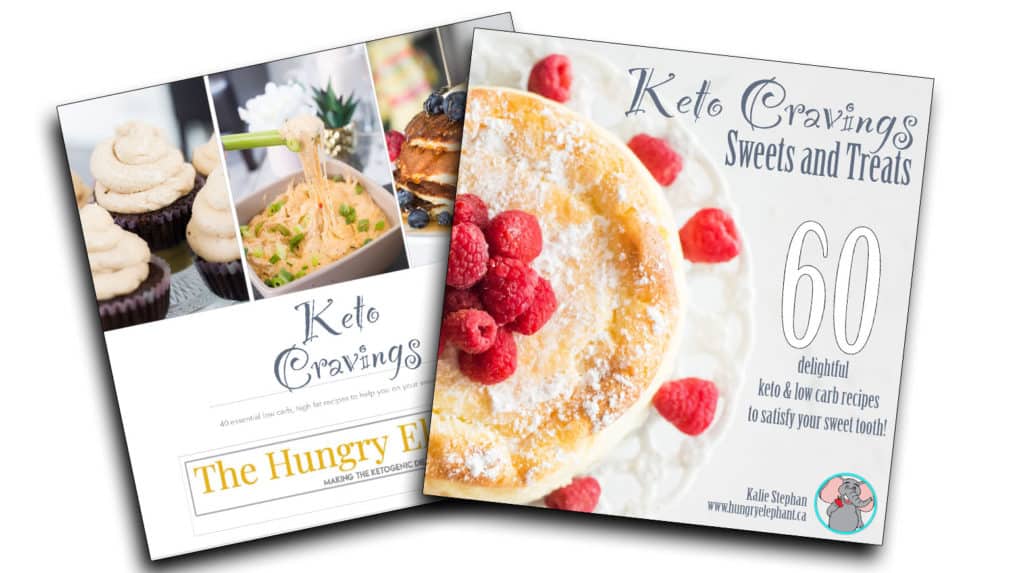 What do you top labneh with?
There are so many different things you can top labneh with. I'd say 99% of the time, it almost ALWAYS includes a small layer/pool of olive oil in the middle, but what you want to add after that is up to you!
I've seen recipes that include:
olives
chopped tomatoes
za'atar
Aleppo chilli (or chilli flakes)
dill
mint
oregano & thyme
fruit
I hope you guys enjoy this homemade labneh recipe. It's so simple and delicious!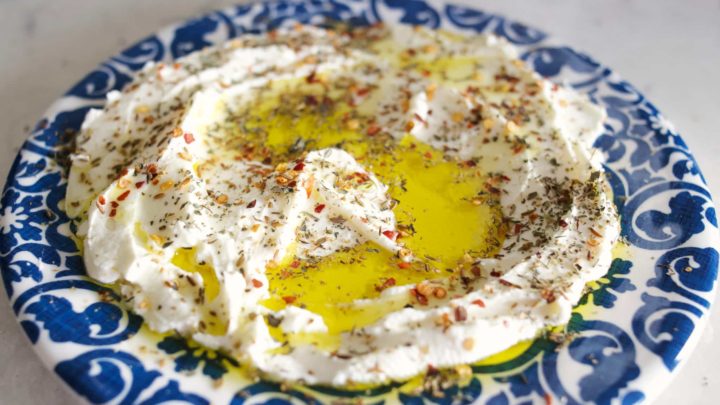 Homemade Labneh | Yogurt Cheese
Total Time:
1 day
5 minutes
Making homemade labneh is so simple. All you have to do is let yogurt strain for 24-48 hours. No crazy ingredients or special tools.
Ingredients
2 cups (500g) whole milk yogurt (4% mf or above)
1/2 tsp salt
olive oil
Instructions
In a bowl, mix the yogurt and salt together.
Pour the yogurt into a cheese cloth that has 4 layers.
Place the cheese cloth into a strainer over a bowl to let the bowl catch the liquid that will drain out. **alternatively, you can tie your cheese cloth to the kitchen tap to let it drain down the sink
Let it sit for 24-48 hours. The more you let it sit, the more sour it will be. I like mine at around 30 hours.
Pour out the liquid that drained from the yogurt.
Smooth the labneh into a bowl or plate.
Top with olive oil and your favourite seasonings.
Serve!