There's nothing better than looking forward to eating a delicious rice bowl or risotto – then… comes that bloating feeling and instant regret. All those carbs making you feel like crap. So why not skip all the carbs and make parmesan cauliflower risotto!
Cauliflower is a super vegetable. You can make anything out of it – rice, mashed 'potatoes', and even pizza crust! So we decided to try our hand at parmesan cauliflower risotto! It turned out pretty well!
What you'll need:
1/2 cauliflower head
2 tbsp olive oil
1 tsp garlic powder
1 tsp onion powder
salt/pepper
1 tsp coriander seeds
1 tsp dried parsley
1 cup chicken or vegetable broth
1/4 cup cream
parmesan cheese (to taste)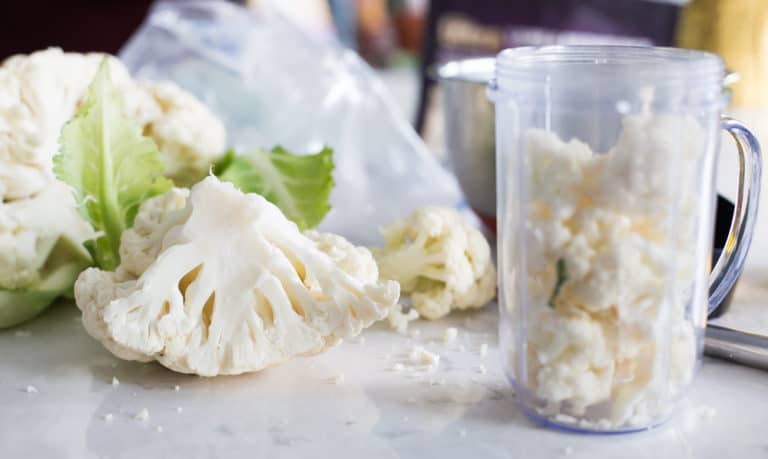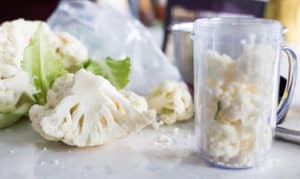 First thing you'll need to do is break down the cauliflower heads into small pieces, enough that it will easily break down in a blender or food processor. I used a blender for this, which was a bit tricky. Maybe it was my old (legit, it's like 20 years old) blender, but I had to keep stopping and starting, and pushing the cauliflower towards the blades. Better to use a processor but a blender does work.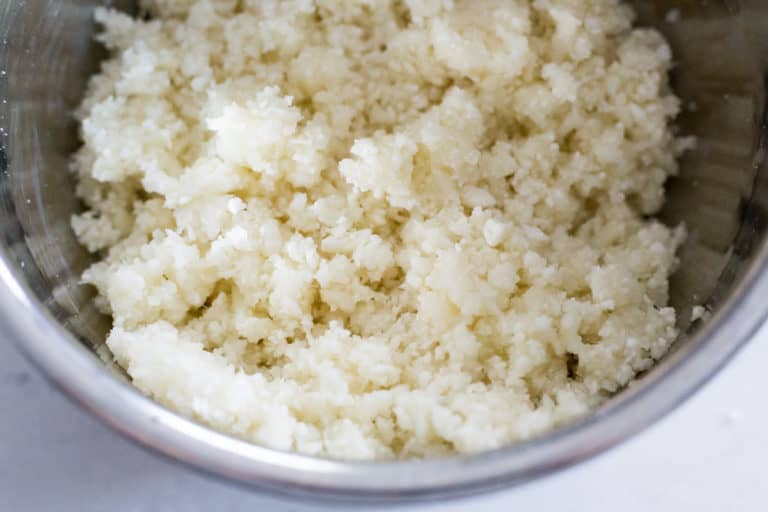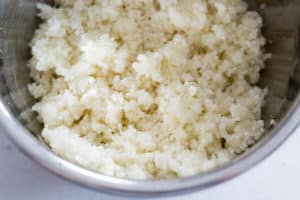 You'll know when it's done, it will look like a mixture of rice and quinoa. Some pieces will stick together but that's fine. As long as it's all chopped up into rice-sized bits.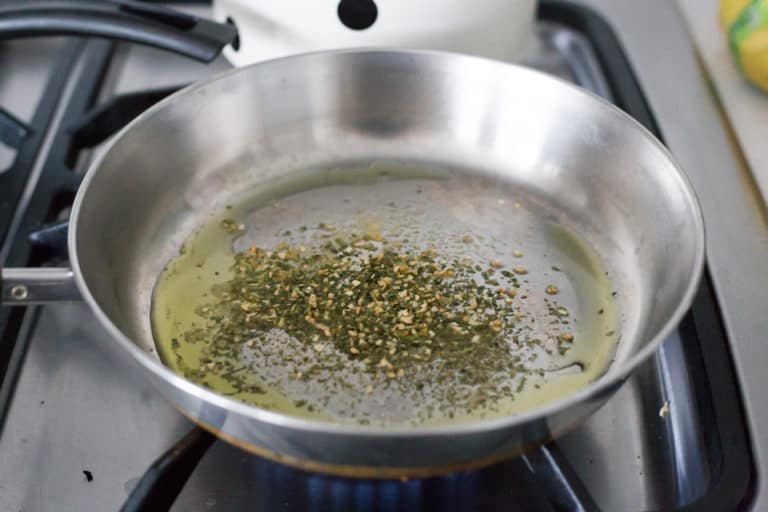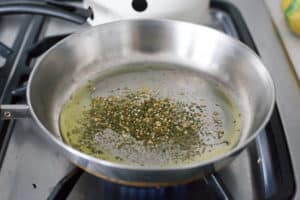 In a pot, add your olive oil and spices. Heat it on medium for 2-3 minutes.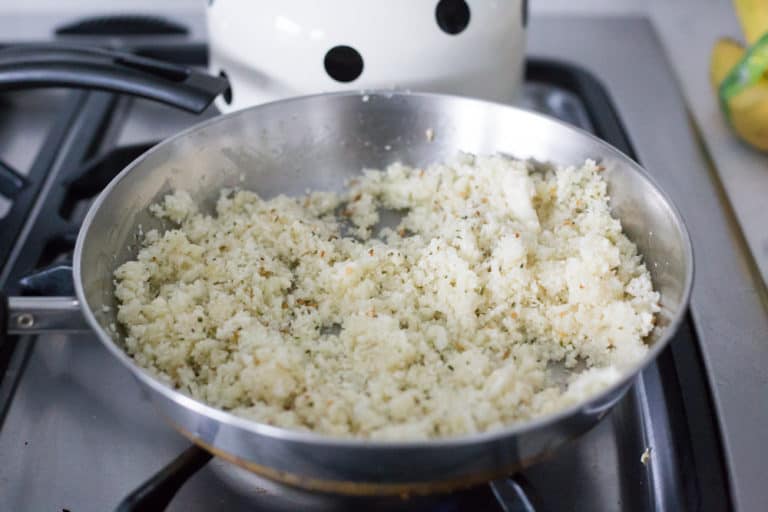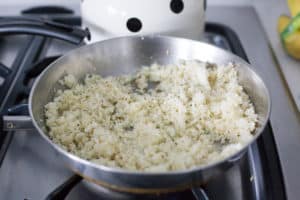 Add in the veg and mix it alllllll up, so the spices are equally mixed with the cauliflower.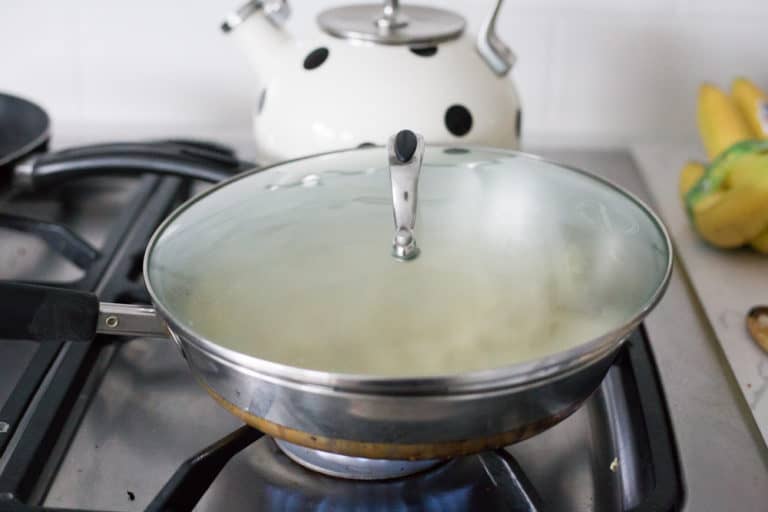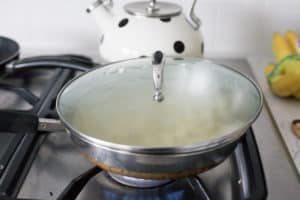 Pour and mix in the broth. Cover and let the cauliflower cook for 5 minutes.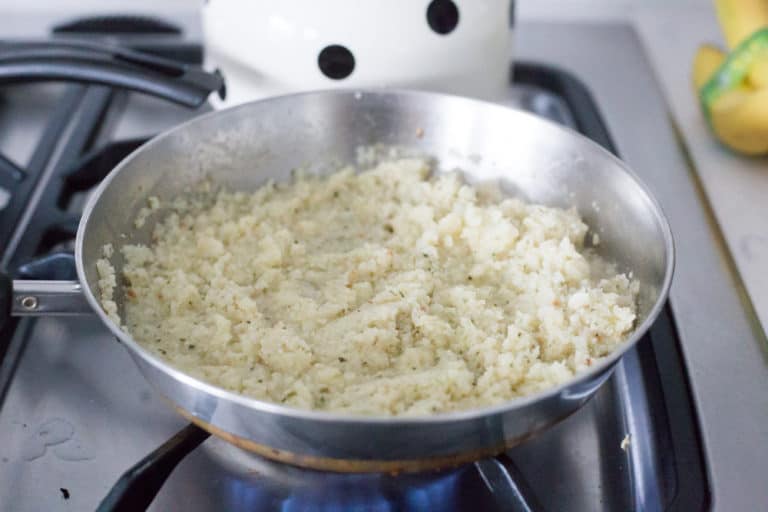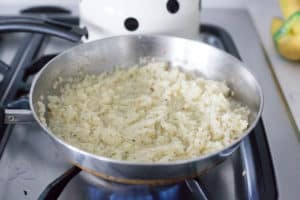 Uncover and let the broth reduce! You're almost done. Once it's reduced fully, add in the cream, stir and it will slightly thicken. You're done! Top with cheese!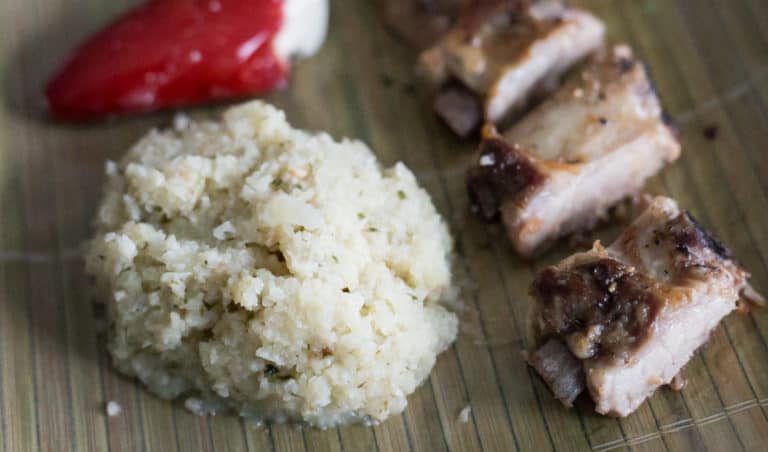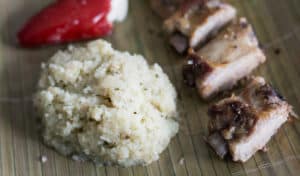 ---
Our App!
If you want to get our recipes on the go – maybe you're grocery shopping or cooking by the stove – Download our FREE app where you can get ALL our recipes and even submit your own!
Apple iOS