I miss potatoes in my life and the next best thing when it comes to scalloped is zucchini. So i decided to make zucchini gratin.
One tip I would say before I go into the recipe, is to keep your sauce on the burner.. I took mine off and it thickened up quite a bit before I was ready to pour in on the zucchini.
What you'll need for zucchini au gratin: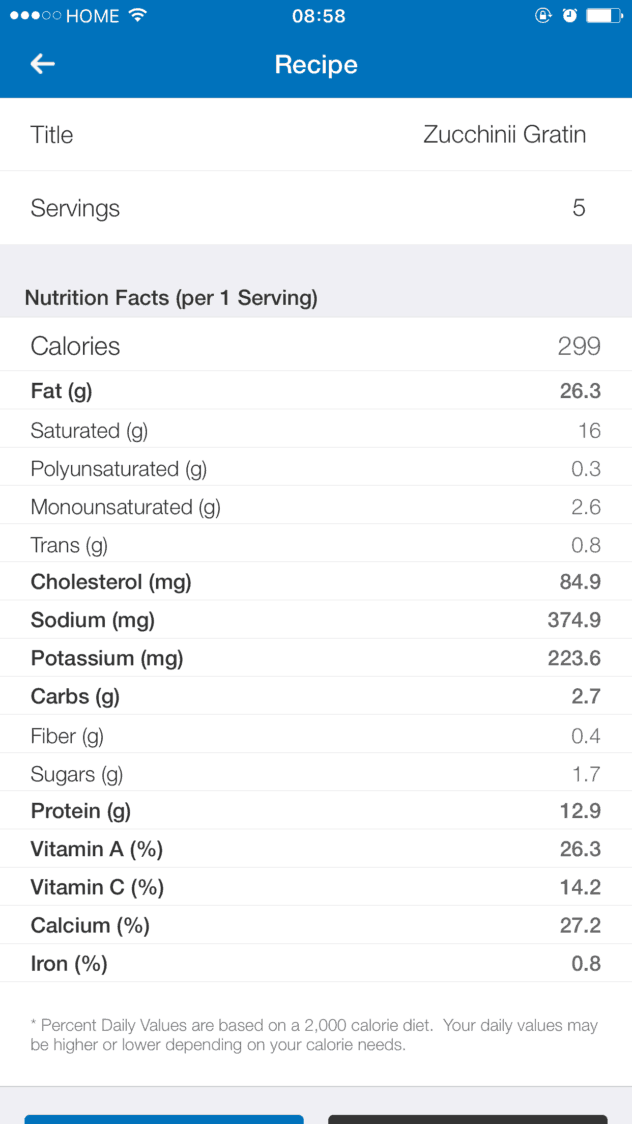 2 zucchinis
1 cup cream
2 tbsp cream cheese
4 handfuls of cheddar cheese
Bring your cream to a boil on medium. While you're waiting, slice up your zucchini.
Once your cream has boiled, melt in (seperately) the cream cheese and then 1 handful of cheddar cheese. Stir until mixed and melted all together.
Layer a casserole dish with zucchini slices, then pour a small amount of the cheese mix over the zucchini. Cover with a little more cheddar cheese. Layer more zucchini, add some cheese mix, and cheddar cheese on top. Repeat until it's all gone!
Bake at 350 for 25 minutes.
---
Our App!
If you want to get our recipes on the go – maybe you're grocery shopping or cooking by the stove – Download our FREE app where you can get ALL our recipes and even submit your own!
Apple iOS