A 90 second keto bread? Without EGGS? Really?
A little while ago, someone emailed me asking to make my keto white bread into a mug-cake style bread.. so I decided to make it both eggless and nutless!!
** NOTE: the video for this recipe is WRONG. I used SUNFLOWER seeds, not sesame. Although sesame should work as well and might give it a hint of flavour. SORRY!
First things first, let's talk about the flour. I used ground sunflower seeds, which is super easy to grind up if you have a coffee bean grinder. You could also use lupin flour but it would add extra carbs. If you want to use almond flour, 2 tablespoons are fine!
Secondly, the eggless. Originally I made it with psyllium husk, but 4 tbsp = a lot of carbs, even if the majority of them are dietary fibre. Ground flax seeds (again, used a coffee grinder) provides the same consistency as an egg but without the carbs from psyllium. Highly recommend flax!
One tip I would mention is to work quickly with the flax seed egg. Once you mix it, pour it straight into the dough right away.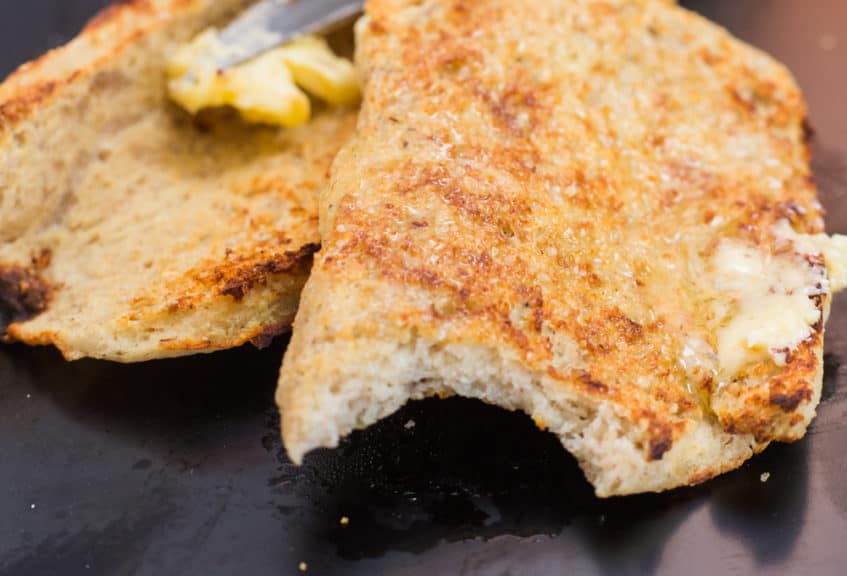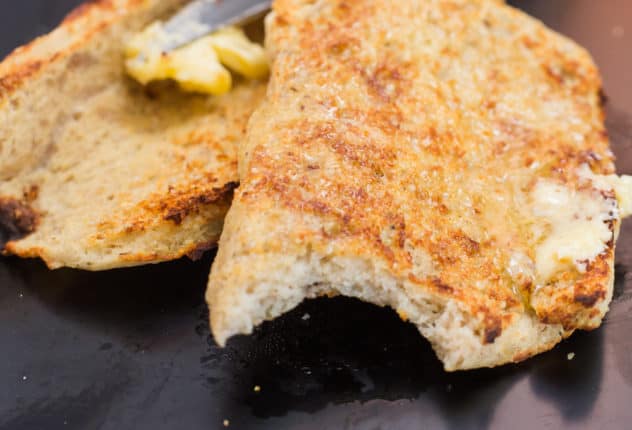 Before I get into the recipe, I will mention that the carbs on this bread are quite high, but that is due to the flax seed and the majority of the carbs are dietary fibre. Very similar to an avocado!
This took me about 3-4 tries before I got it down pat, but it's actually fairly easy. This recipe will give you a decent size bread that is able to be cut in half! I would highly recommend using a bread shaped tupperware for optimal breadness.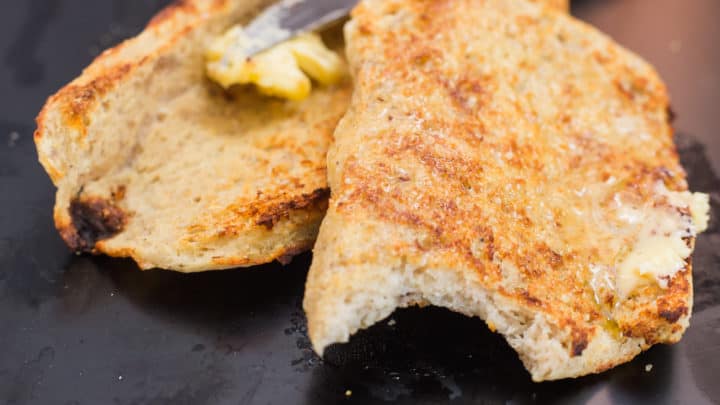 Yield:

1
Keto 90-Second Bread (No eggs, nuts)
All the taste of bread but without all the carby guilt. This 90 second bread is eggless and nutless and only 2.7 net carbs per loaf!
Ingredients
1/2 tsp baking powder
salt
7 tbsp water
Instructions
In a small bowl or Tupperware, whisk together the sunflower seeds, whey isolate and baking powder.
In a separate smaller bowl, place your ground flax seeds.
Pour in 3 tbsp of water into the whey/sunflower dry mixture but don't mix.
Spoon 4 tbsp water into the ground flax seeds and whisk together until you get an applesauce-like texture.
Immediately pour it into the Tupperware.
Whisk ALL the ingredients together and make sure there is no clumps of flax seeds in the mixture.
Microwave on high for 90 seconds!
Enjoy with sugar free jam, butter, bacon & eggs... the list goes on!
Notes
This makes one small loaf.
Nutritional information for 1 whole serving:
CALS: 207
FAT: 12.4
CARBS: 11.4
FIBRE: 8.7
NET CARBS: 2.7
PROTEIN: 16.5
Nutrition Information:
Yield:
1
Serving Size:
1
Amount Per Serving:
Calories:

207
Total Fat:

12.4g
Carbohydrates:

11.4g
Fiber:

8.7g
Protein:

16.5g