One of the first keto cake recipes that I made was a butter cake and everyone loved it! It's incredibly delicious, so I figured I would use that base to make a keto APPLE spice butter cake.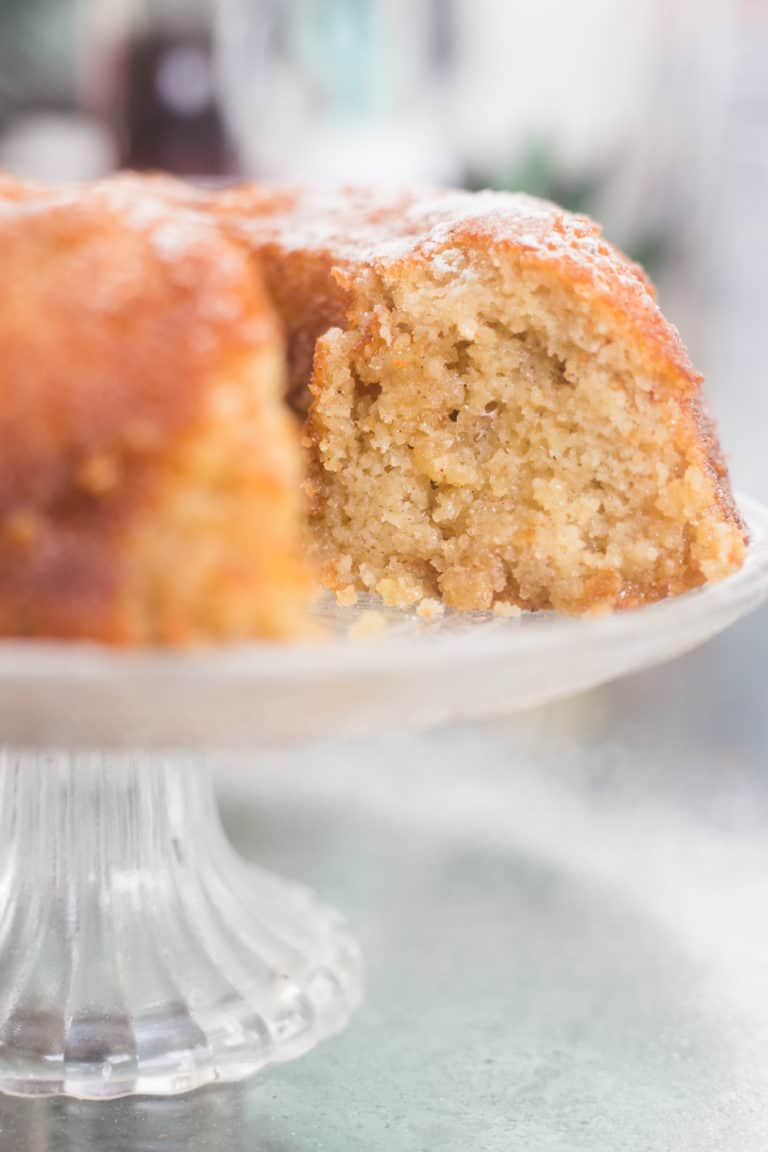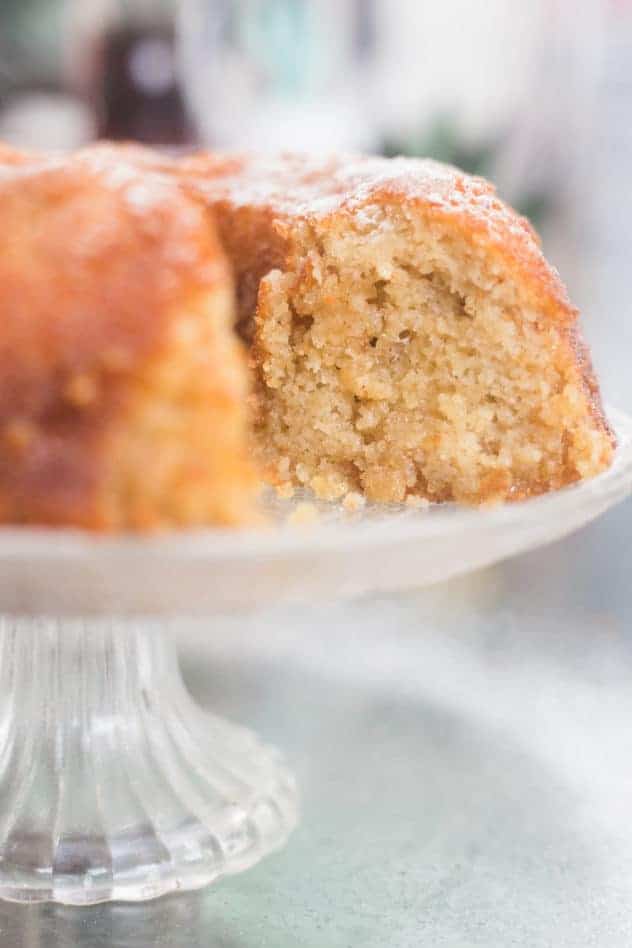 Now, again, before anyone comes to the comment section to drag me, please note there are NO apples in this recipe. Instead, to make a good keto apple alternative is to use apple cider vinegar and some spices. Alternatively, you could also use apple extract, but I didnt have any.
This keto apple cake recipe is fairly easy to make and there's no special ingredients (like my usual whey isolate). Not this time! If you like to bake keto treats, you should have all the ingredients in your kitchen.
One thing I will note is when making the syrup, I ran out of cinnamon. So you will notice that I used liquid cinnamon flavouring (shoutout to OOOFlavors! not sponsored, they're just awesome) but you can use just 1 tsp of regular ground cinnamon.
If you like this recipe, make sure to check out my original keto butter cake, keto cinnamon rolls or my keto apple crisp!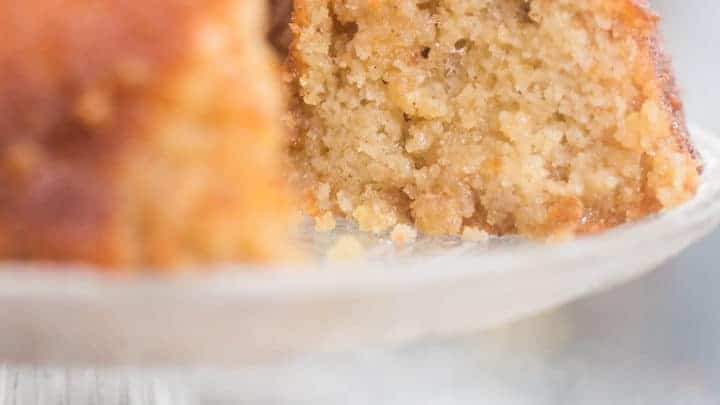 Yield:

12
Keto Apple Cake || Spiced Butter Cake
Delight your guests with this amazing keto apple spice butter cake! Don't worry - there are no apples but it sure tastes like it!
Ingredients
CAKE:
1/2 cup (100g) sour cream
2 tbsp butter - melted
1 tsp cinnamon
1 tsp allspice
1 tsp nutmeg
3 eggs
1 tsp baking powder
1 tsp vanilla
SYRUP:
1/2 cup (100g) butter
2 tbsp apple cider vinegar
1 tsp cinnamon
1/2 tsp allspice
1/2 tsp nutmeg
Instructions
In a mixing bowl, whisk together the cake ingredients.
Pour into a greased bundt cake pan.
Bake at 350°F / 175°C for 35 minutes.
While the cake bakes, melt the butter in a pot over medium heat.
Whisk in your sugar substitute, vanilla, cinnamon, nutmeg, allspice, apple cider vinegar and maple syrup..
Bring to a simmer, stirring occasionally so the sugar sub doesn't burn.
Keep it simmering until it begins to thicken up. Should take around 3-5 minutes.
Once it's thickened, take off heat and let it sit until the cake is done.
When the cake is done, use a skewer or end of a utensil to poke several small holes into the top (technically the bottom) of the bundt cake.
Pour the butter mixture around the cake, making sure the holes are filled with the butter. Keep swirling the pan around until your mixture has dissolved into the cake.
Set aside and let it cool for 1 hour.
When you're ready to serve, place a plate on top of the bundt pan and flip it around so the cake pops right out!
Serve!
Notes
This makes about 12 servings.
Nutritional Information per serving:
CARBS: 5.2
FIBRE: 2.3
NET CARBS: 2.9
PROTEIN: 5.8