One of the first keto cake recipes that I made was a butter cake and everyone loved it! It's incredibly delicious, so I figured I would use that base to make a keto APPLE spice butter cake.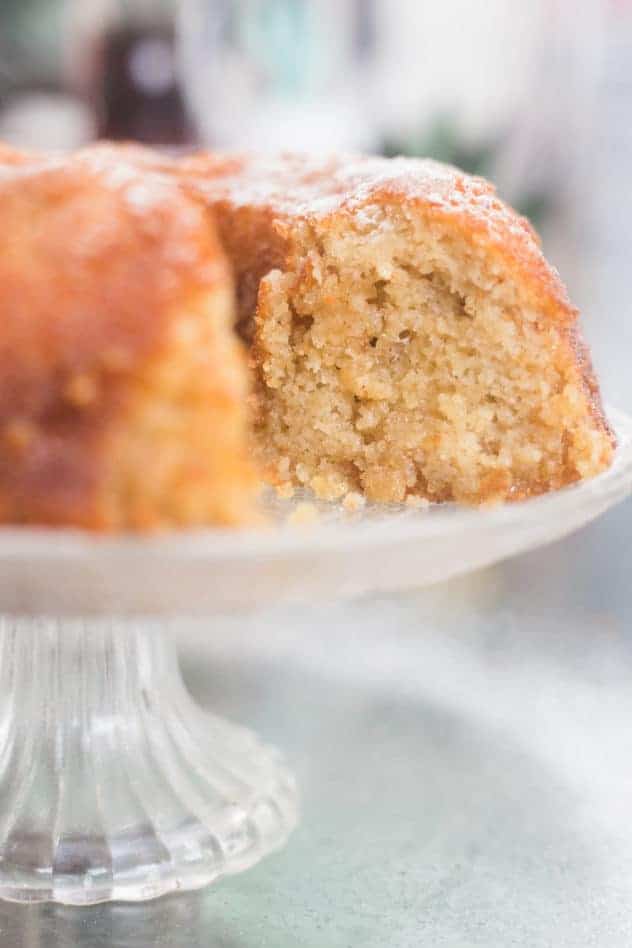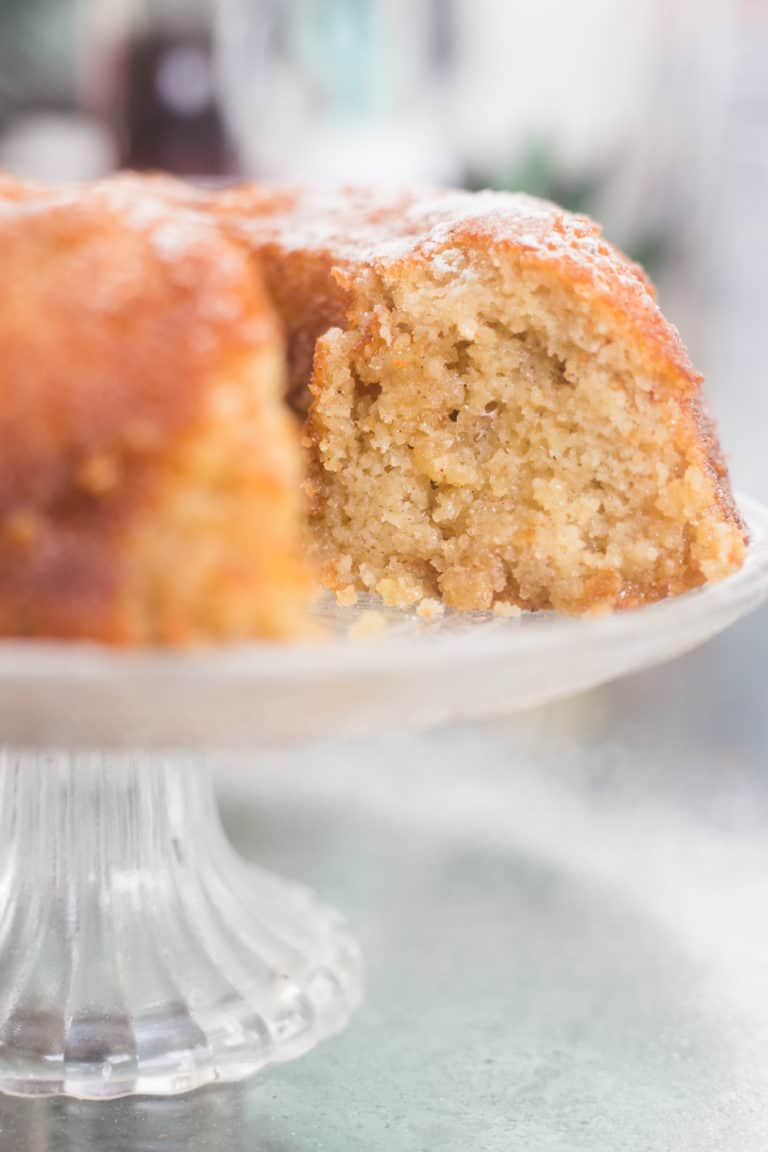 Now, again, before anyone comes to the comment section to drag me, please note there are NO apples in this recipe. Instead, to make a good keto apple alternative is to use apple cider vinegar and some spices. Alternatively, you could also use apple extract, but I didnt have any.
This keto apple cake recipe is fairly easy to make and there's no special ingredients (like my usual whey isolate). Not this time! If you like to bake keto treats, you should have all the ingredients in your kitchen.
One thing I will note is when making the syrup, I ran out of cinnamon. So you will notice that I used liquid cinnamon flavouring (shoutout to OOOFlavors! not sponsored, they're just awesome) but you can use just 1 tsp of regular ground cinnamon.
If you like this recipe, make sure to check out my original keto butter cake, keto cinnamon rolls or my keto apple crisp!