Taking tacos to a new level! These keto taco stuffed peppers are amazing and SO easy to make. Honestly, just mix together the meat and spices, fill a pepper and bake!
I got the idea from my previous recipe – taco stuffed zucchini – which is JUST as great as it sounds. You don't even taste the zucchini and especially great because it is low carb.. but today I wanted to try something different and to use bell peppers.
This recipe is perfect to make ahead of time and you can even freeze it for later in the week. Just defrost in the microwave and eat! I do NOT recommend freezing the whole thing raw. You definitely want to cook it before you freeze it.
I know a lot of people will wonder if leaving the meat uncooked before putting it in the oven will make it watery – and I found that turning the temperature up half way through will cook the meat fully as well as cook off any excess water. The time to cook off any excess water might vary depending on how much meat you use.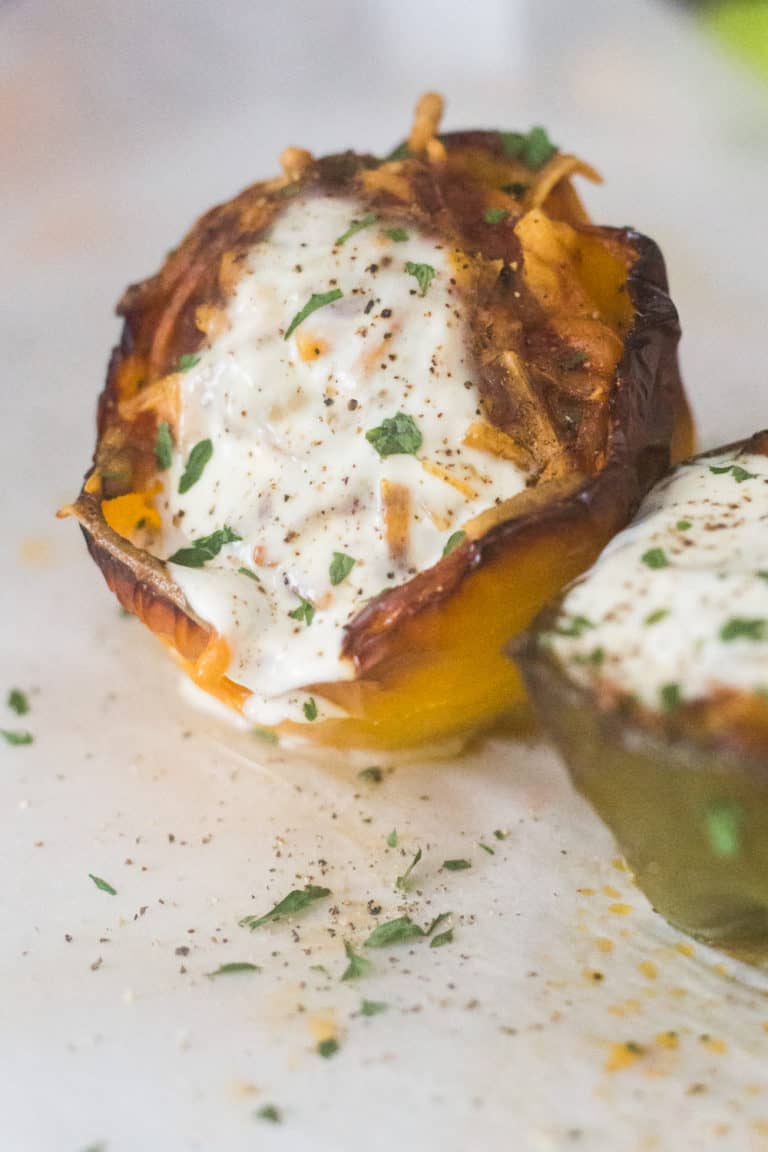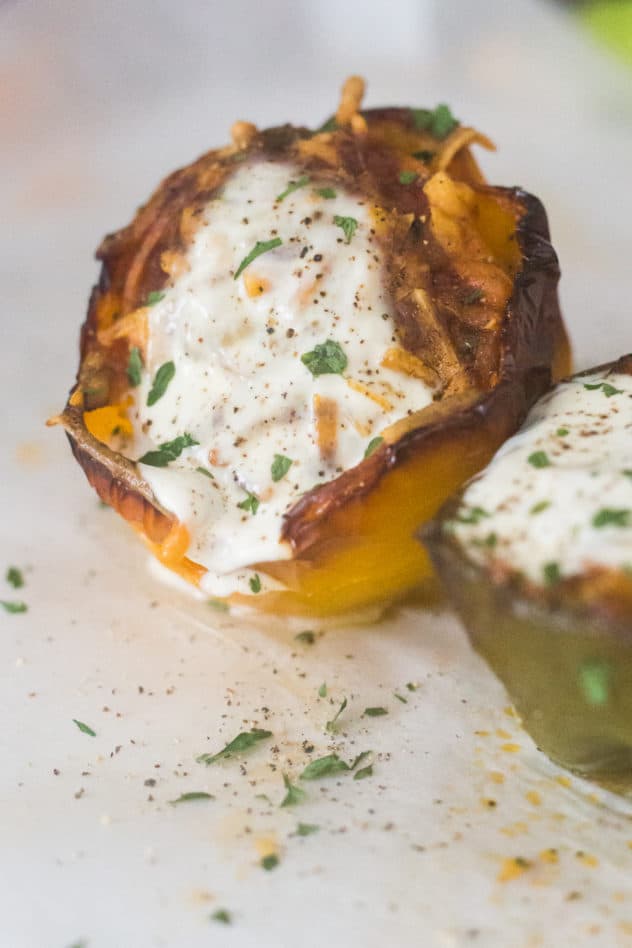 Now, a lot of people like to brown the meat before hand.. you can also do that if you want and just cook it at around 400/°F200°C for 30-ish minutes.
I hope you guys like this recipe! Make sure to check out my taco stuffed zucchini, taco casserole or my Texas trash dip! (All keto!)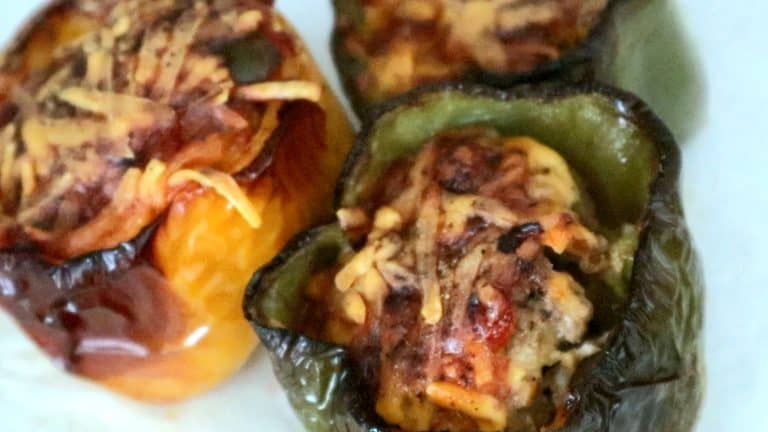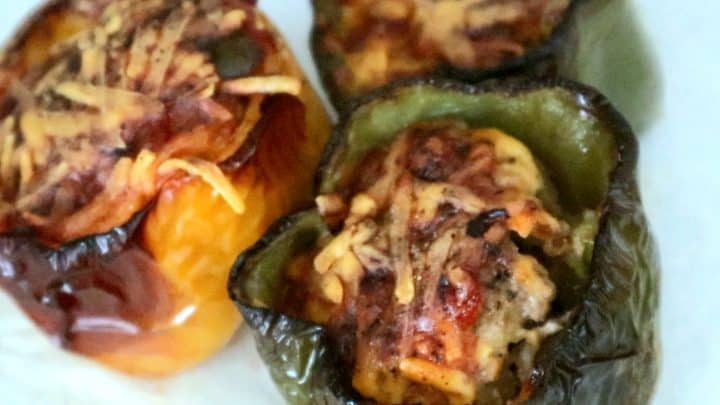 Yield:

4
Keto Stuffed Peppers (Taco Style)
Cook Time:
1 hour
30 minutes
Total Time:
1 hour
35 minutes
Fusing stuffed peppers and tacos together for these ultimate keto stuffed peppers! Tastes like a taco but without all the guilt of a tortilla!
Ingredients
4 bell peppers
1lb (.450kg) ground pork (or any other kind of meat)
1 medium egg
1 tsp chili powder
1 tsp cumin
2 tsp paprika
1 tsp dried onion
1 tsp oregano
4 tsp salsa - no sugar added
1-2 garlic cloves - minced
3/4 cup (75g) cheese - grated
salt & pepper
Instructions
In a mixing bowl, use your hands to mix together the meat, egg, cheese, salt, pepper, paprika, chilli pepper, onion, oregano, and cumin.

Cut the top 1/4 part off the peppers and scoop out any seeds. (there shouldnt be many)

Divide the meat mixture into 4 of the peppers, making sure it doesn't overflow.

Place a tsp of salsa on top of the peppers along with a little extra sprinkle of cheese.

Bake at 375°F / 190°C for 45 minutes, then turn the oven up to 400°F / 200°C for 30 minutes or until the water has been cooked off. (If you don't want to wait, you can also drain the peppers)

Let cool for about 5 minutes before serving.

Enjoy!
Notes
This makes 4 servings.

Nutritional Information per serving:

CALS: 389
FAT: 31.5
CARBS: 8.2
FIBRE: 2.8
NET CARBS: 5.4
PROTEIN: 36.5