Ok – all the 'rage' right now, keto stuffed zucchini. I get it, it's super delicious and a great way to eat zucchini if you don't like the taste. Today I am stuffing it like a TACO.
Originally published in September 2017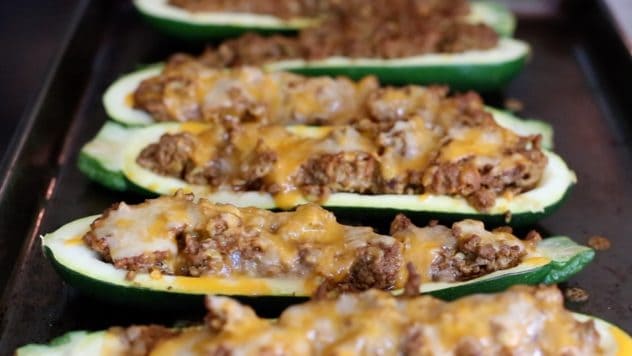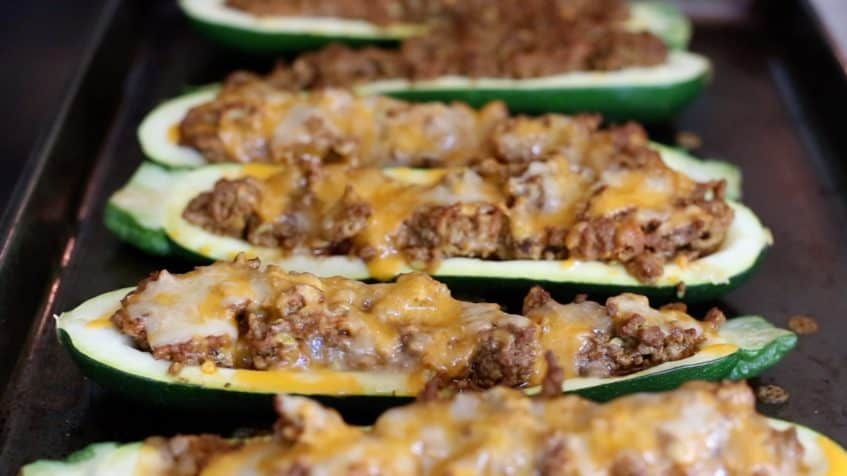 The recipe is fairly easy but I would highly recommend that you cook the beef beforehand otherwise if it goes in raw, it might be too watery. The beef will also shrink in the oven so you'd end up with less in the zucchini than when you put it in there.
I think the best thing about these keto taco boats are that they are so filling and the carbs are so low! You can eat an entire keto stuffed zucchini and it is less than 10 carbs! I highly recommend serving with some sour cream and maybe some sliced avocado.
If you like this recipe, you'll enjoy my taco stuffed peppers!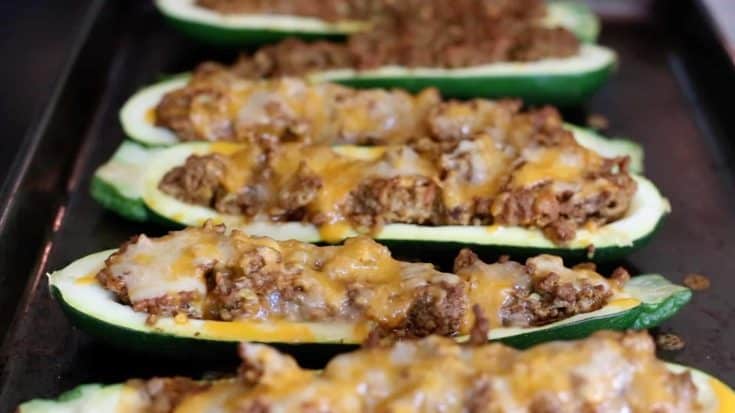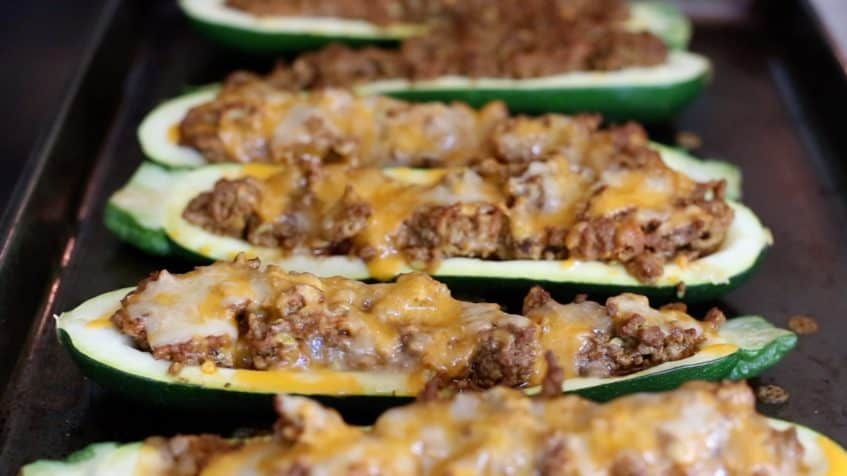 Yield:

6
Keto Stuffed Zucchini - Taco Style