Warm up this winter with an amazing, creamy keto chai tea latte! This delicious drink has hints of cinnamon and the ginger pairs so well with the black tea.
Ok I know what you're thinking. "Chai tea" is totally redundant as 'chai' means tea. However for Google purposes I will be calling it chai tea.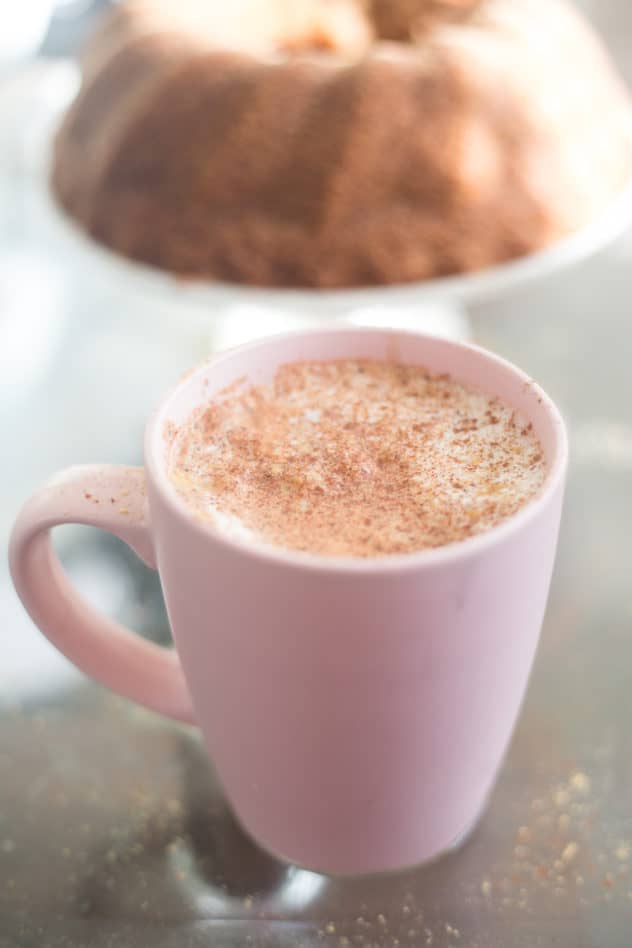 What's the TEA!?
If you're looking for the perfect tea to use for a chai, it's mainly any black tea. There are some brands like Twinings & Lipton that make tea bags labelled chai, but if you can't find one, English Breakfast tea also works.
Tea-specific stores (ie Davids) will also have a variety of black teas like pumpkin chai or saigon chai. These could also work well!
If you want to spice it up just a LITTLE bit more, I highly recommend adding some black peppercorns while heating the milk. It will give it an authentic taste. Unfortunately I did not have any at the time.
As for the milk – I used unsweetened almond milk, but heavy cream or coconut milk also are great substitutions.
If you like this recipe, make sure to check out my keto gingerbread latte & keto cinnamon roll latte