It's cold, it's rainy. It's time for yummy hot drinks to keep you warm during the winter months. So today I made a delicious keto cinnamon roll latte and it's just as delightful as it sounds.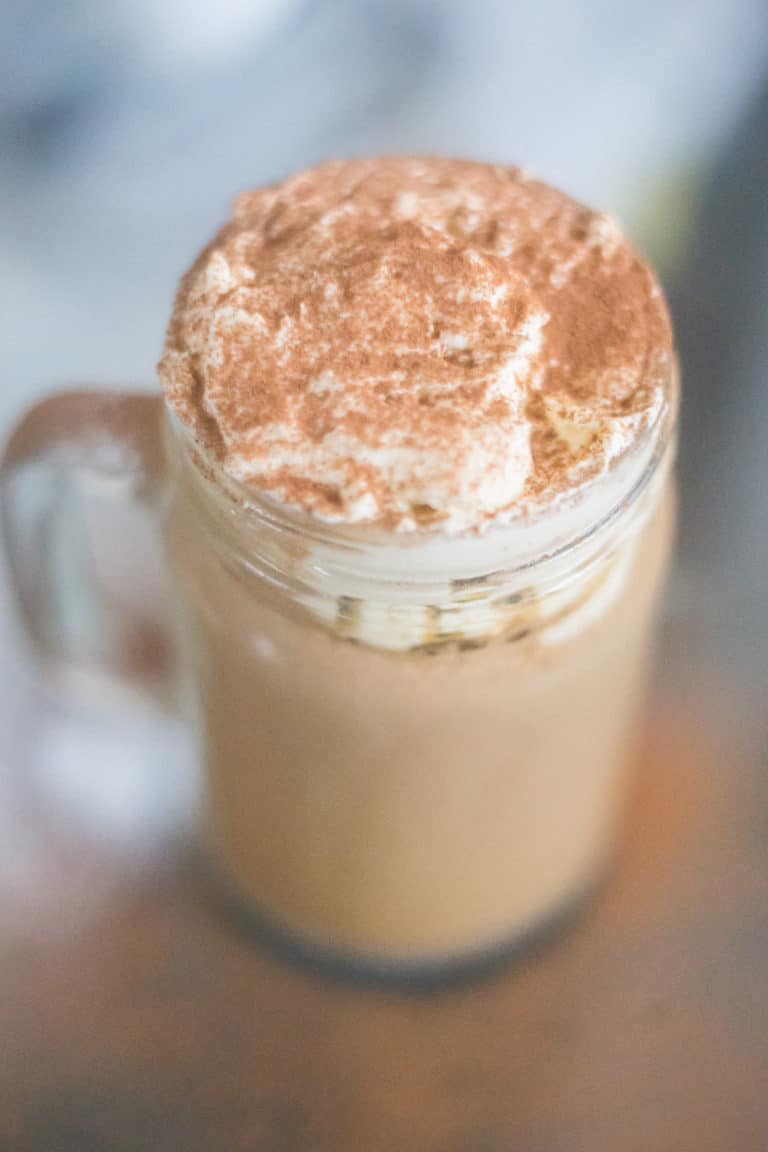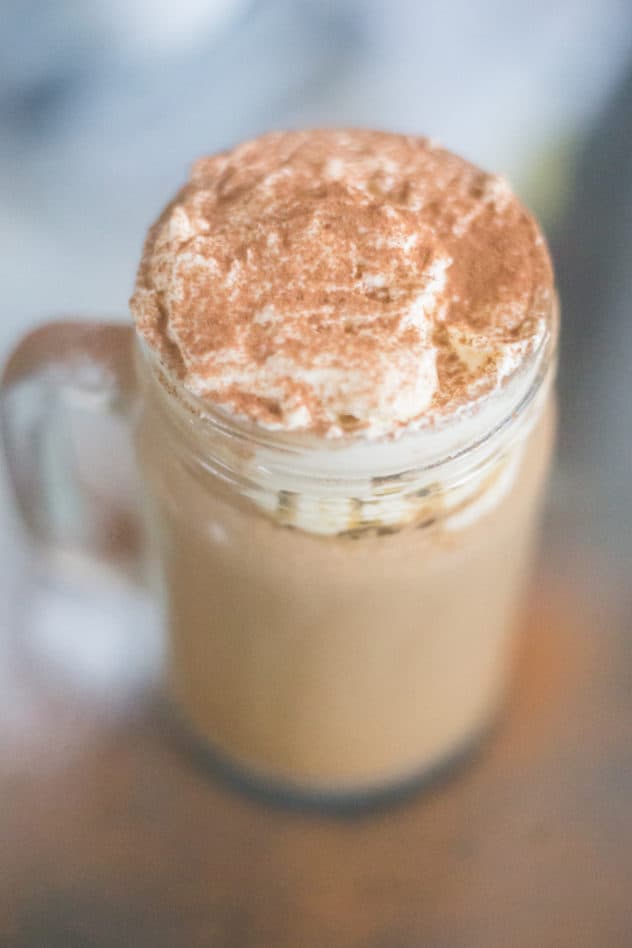 I based this off my keto cinnamon roll smoothie that I made over the summer – but there was one change – we needed to add some sort of caffeine, because what's a latte without its coffee base?
So for this latte, I used almond milk but you can use any other keto friendly milk.. like coconut, cashew or even heavy cream! Just keep an eye on the carb count. Unsweetened almond milk has roughly 1 carb per cup so it's the perfect choice!
I think this recipe is a great base for any flavoured latte. You can add any different flavourings.. like peppermint or caramel! SO easy and so yummy!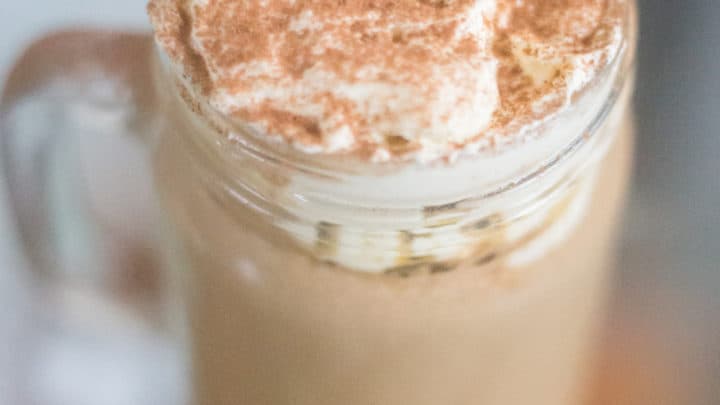 Yield:

1
Keto Cinnamon Roll Latte
A delicious keto cinnamon roll latte to keep you warm in the winter. Bundle up by the fireplace and enjoy this amazing keto drink.
Ingredients
3/4 cup (177ml) almond milk
1/4 cup (60ml) espresso or brewed coffee
1 tbsp cream cheese
1 tsp vanilla
2 tsp cinnamon
OPTIONAL:
whipped cream for the topping.
Instructions
In a pot over medium heat, add the cream cheese, sugar substitute, cinnamon, vanilla and almond milk.
Heat until the cream cheese has dissolved, stirring frequently so it doesn't burn.
In the meantime, brew your coffee or espresso and pour it into the mug you will be drinking with.
Once the almond milk mixture is hot and the cream cheese melted, pour it into the brewed coffee/espresso.
Top with whipped cream (optional) and enjoy!
Notes
This makes 1 serving.
Nutritional Information:
CALS: 83
FAT: 6.9
CARBS: 4.7
FIBRE: 2.8
NET CARBS: 1.9
PROTEIN: 1.9