I've been asked quite frequently lately to make some desserts or bread like recipes that don't require almond flour. Last week I made my two-bite brownies so today, I'm trying keto peanut butter banana muffins! Before you comment, NO banana's were peeled in the making of this recipe.
That's right – similar to my banana chocolate chip bread and banana muffins, I used banana flavouring. (Specifically Foodie Flavours brand incase anyone is wondering) It works wonders and I really enjoy the taste.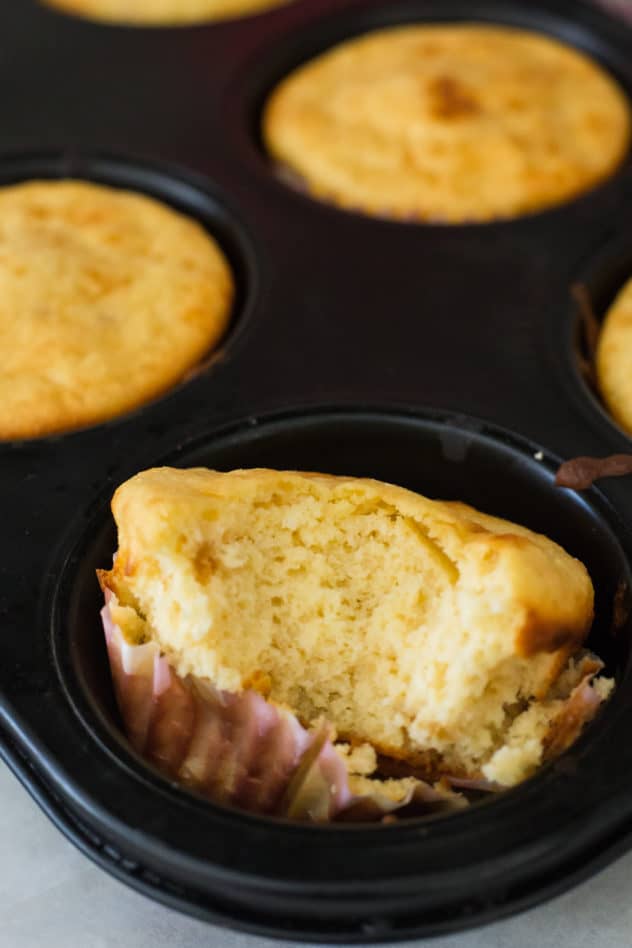 Ok so let's quickly talk about the protein powder – you do NOT need it for this recipe. I used it to hide the taste of the coconut flour and add some fluffiness, but if you want to omit it, just add an extra tbsp of coconut flour instead.
As for the peanut butter – I used Meridian brand, which is just 100% peanuts. I've also used Kelkin brand. These are both Europe based but if it's in Europe, you can definitely find it in the U.S. & Canada.
Hope you like these muffins! Make sure to check out my other delicious recipes like my Keto Chocolate Cake with Peanut Butter Icing or my peanut butter chocolate smoothie!