Yesssss. You heard that CORRECT. A keto gingerbread latte! SO easy to make and perfect to sip by the fire on a cold winter night!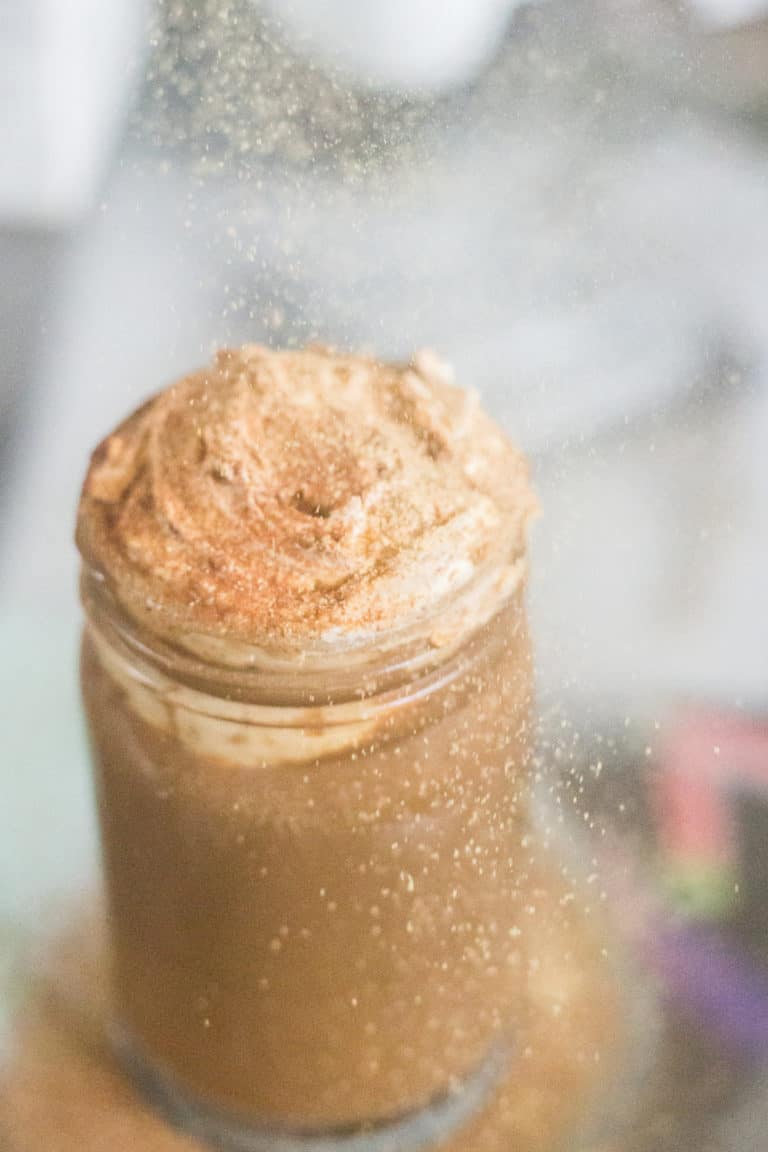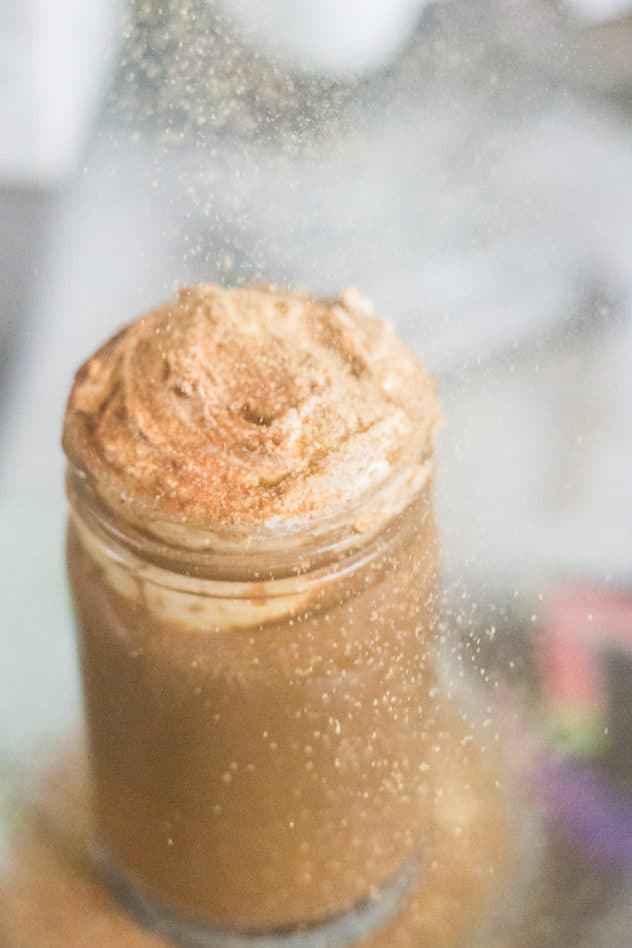 I got this idea from Starbucks – here in Ireland they have gingerbread as a holiday flavour. I did end up trying the gingerbread latte but it was lackluster. It didn't really have much of a flavour to be honest but I figured I'd try my hand at it, making sure that the gingerbread taste comes through.
One note I will mention if you watch my video – you may notice that it seems a bit DARKER than the photo. That's just the lighting in my apartment. It's been so dreary so it makes the latte look darker but it's fairly light.
As for the recipe itself, its super easy. Feel free to swap out the almond milk for coconut milk or even heavy cream if you need the cals.
If you like this keto gingerbread latte, make sure to check out my keto cinnamon roll latte or keto cinnamon roll smoothie!

<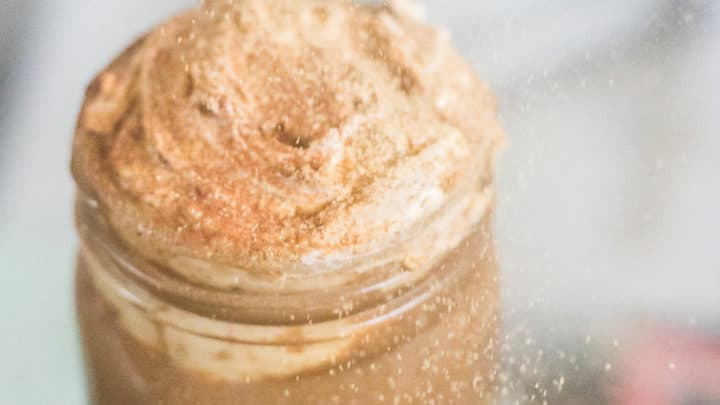 Yield:

1
Keto Gingerbread Latte | Dairy free & Vegan
A delicious, creamy keto gingerbread latte. Totally dairy free and no sugar! Perfect for diabetics and vegans doing the keto lifestyle.
Ingredients
1/4 cup (60ml) brewed coffee (or 1 shot espresso)
3/4 cup (175ml) almond milk
1 tsp cinnamon
1 tsp ground ginger
1/4 tsp nutmeg
1/4 tsp allspice
1/4 tsp ground cloves
Instructions
Add the almond milk, sugar substitute, cinnamon, ginger, allspice, nutmeg and cloves into a sauce pan.
Place over medium heat, stirring occasionally until the almond milk is nice and hot.
While the almond milk heats up, brew your coffee/espresso.
Once the almond milk is hot, pour into the 1/4 cup of brewed coffee and enjoy!
I like to top mine with some whipped cream!
Notes
This makes 1 serving.
Nutritional Information:
CALS: 41
FAT: 2.3
CARBS: 5.1
FIBRE: 2.8
NET CARBS: 2.3
PROTEIN: 1.2