The new year is coming up and I've got the PERFECT appetizer for your New Years party! This keto buffalo chicken dip is absolutely to DIE for and it's SO easy to make. Plus you don't bake it!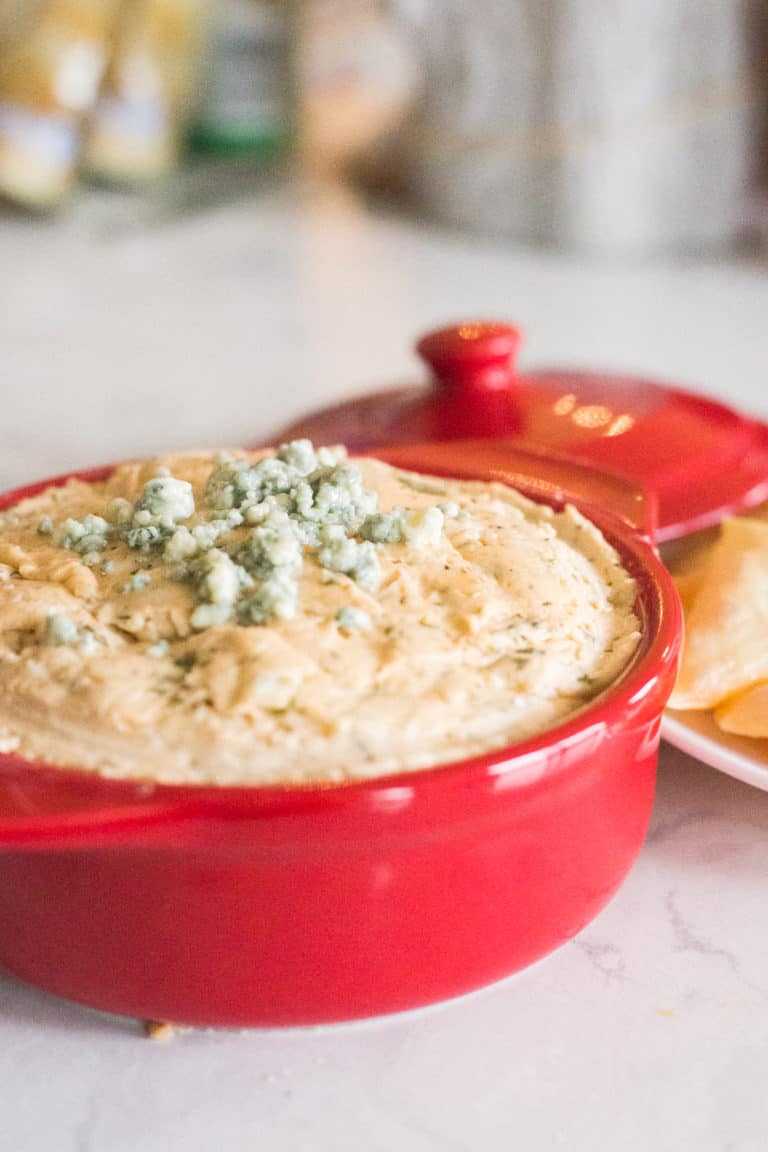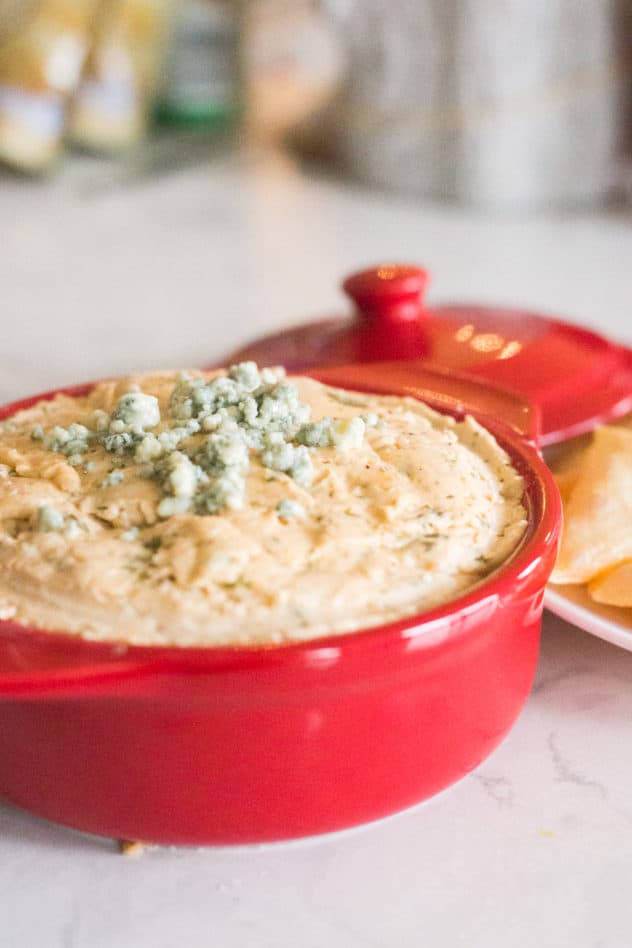 Now regular buffalo dips always call for either ranch of blue cheese dressing. Since both of those dressings may have added carbs, I chose to instead use chunks of blue cheese along with lots of herbs and spices.
Now this dip does have a bite! So if you're not big on spice but still want that buffalo flavour, try reducing the amount of hot sauce!
As well, for the chicken, you can either use canned or fresh shredded chicken. If you use canned, make sure there are no additives. My local grocery store had a brand that had sugar in it.
In the end, I used Maple Leaf chicken flakes because it contained no sugar and no other harmful additives that we tend to avoid on the keto diet.
Oh yeah – i also added 1 tbsp of minced garlic but I forgot to include it in the video.
I hope you like this recipe! If you like this keto buffalo chicken dip make sure to try my keto crab dip or keto spinach dip!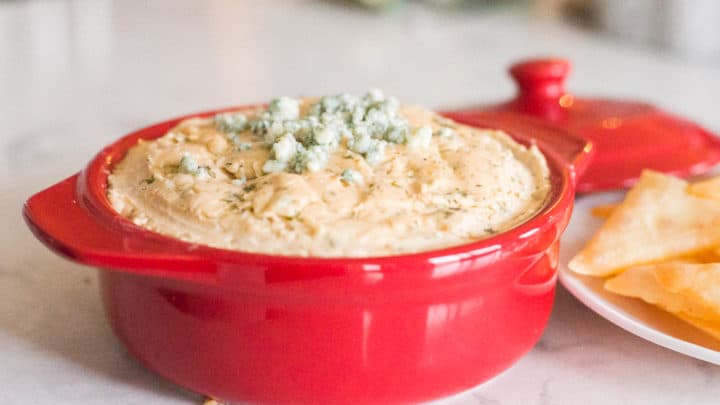 Yield:

6
Keto Buffalo Chicken Dip
An easy peasy keto Buffalo chicken dip! So quick to make and you don't even need an oven! Goes great with my keto cheese chips.
Ingredients
1 cup (250g) cream cheese
1 can (150g) chicken flakes
1 tbsp garlic - minced (not in video)
1 tbsp parsley
1 tbsp dried onion
1/2 tsp dill
1 tbsp chives (fresh or dried)
3/4 cup (around 100g) shredded cheese
1/4 cup (around 50g) blue cheese crumble
2 tbsp hot sauce
pepper
Instructions
In a non-stick pan over low heat, melt the cream cheese. It should become nice and soft.
Mix in the garlic and other herbs, spices.
Melt in the shredded cheese, a small handful at a time.
Continue to melt the blue cheese into the mix.
Finally, add in the canned chicken and hot sauce to your liking.
Enjoy!
Notes
I used my delicious keto cheese chips for dipping!
Best served between 6 people.
Nutritional Information per serving out of 6 servings
CALS: 246
FAT: 21.2
CARBS: 3.9
FIBRE: 0.1
NET CARBS: 3.8
PROTEIN: 11.1