For this recipe, I really wanted to make keto pretzels with my dough that I use for bread… but it's very fluid and won't be able to be rolled so I figured today I'd make keto pretzel bites!
This is actually an incredibly easy recipe and it smells and tastes just like a pretzel! A nice soft inside with a salty, soft outside. Very similar to a soft pretzel.
So I made this recipe with both yeast and baking powder. I originally just used baking powder but the yeast is needed if you want that nice brown crust just like a pretzel.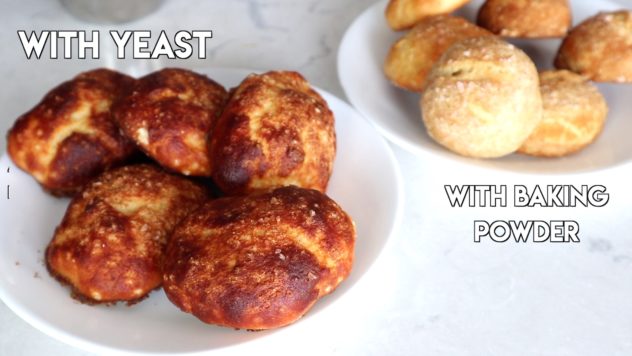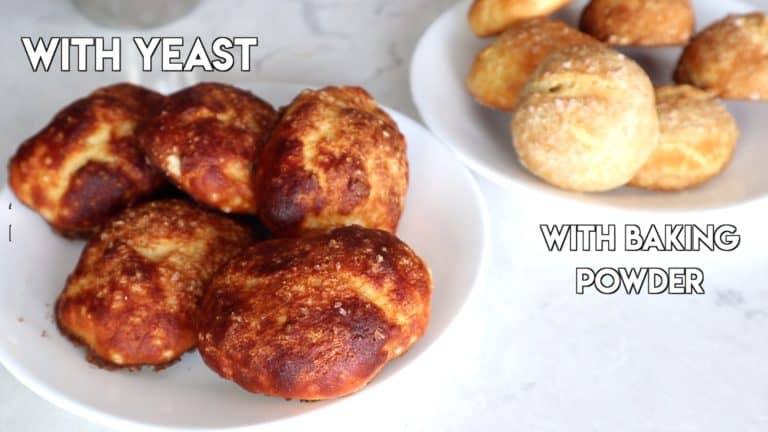 When you are baking these with yeast, you need to keep an eye on them. Once they start browning, it does it quickly. It takes 1 minute for them to brown too much so keep an eye on them!
These keto pretzel bites are perfect for dipping in mustard or your favourite dips!
This makes approximately 18 bites but you'll be able to get around 10 rolls/buns out of them if you want them bigger.