If you like jalapeno poppers – you are going to love this jalepeno popper dip! It's low carb, totally keto friendly and is a perfect spicy snack!
You can serve this dip with anything, but I really enjoyed toasting up some slices of my keto baguette. They were perfectly crispy and to be honest – I ate all the dip in one day!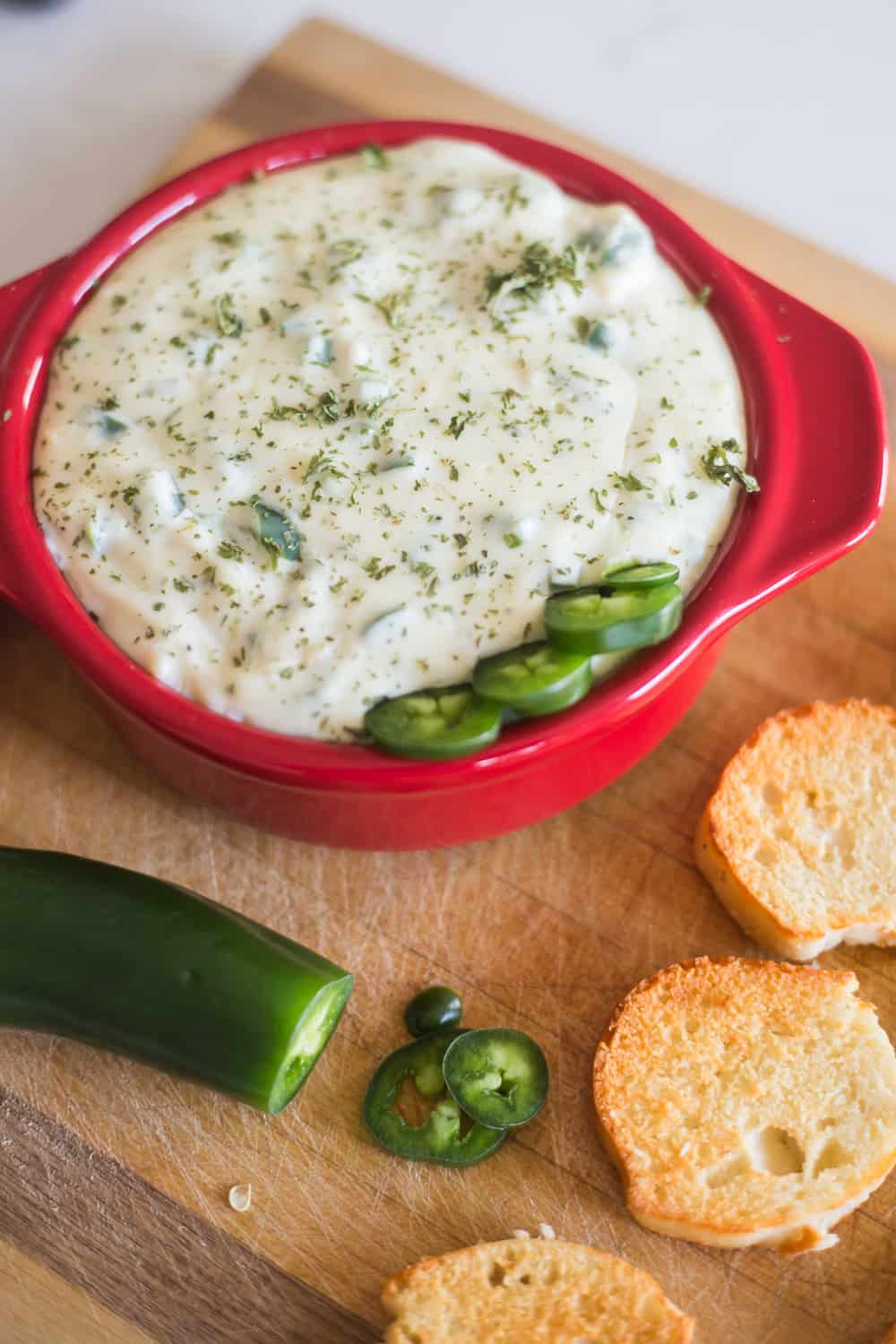 I based this recipe on my keto crab dip – another tasty appetizer I highly recommend. Usually I use sour cream and cream cheese as the base so that it will have that creamy texture! I also added monterey jack cheese but you can use cheddar or mozzarella. Either will work and both will taste equally delicious!
You know what also will be good – maybe adding a bit of pimento peppers to give it a bit of a hint of sweetness. I definitely think that would take this keto dip up a notch.
This appetizer takes approximately 5-6 minutes to make but I highly recommend making it a day before or at least a minimum 4 hours before serving. If you let it cool and sit in the fridge – the taste of the jalapenos will be much stronger!
If you like this recipe, make sure to check out my keto Texas trash dip or my keto buffalo chicken dip!