Yes, I have jumped on the whipped coffee bandwagon! I've been seeing this all over twitter and since I currently returned from abroad, I can't leave my house for 2 weeks… So here's an extra recipe this week – a keto dalgona coffee!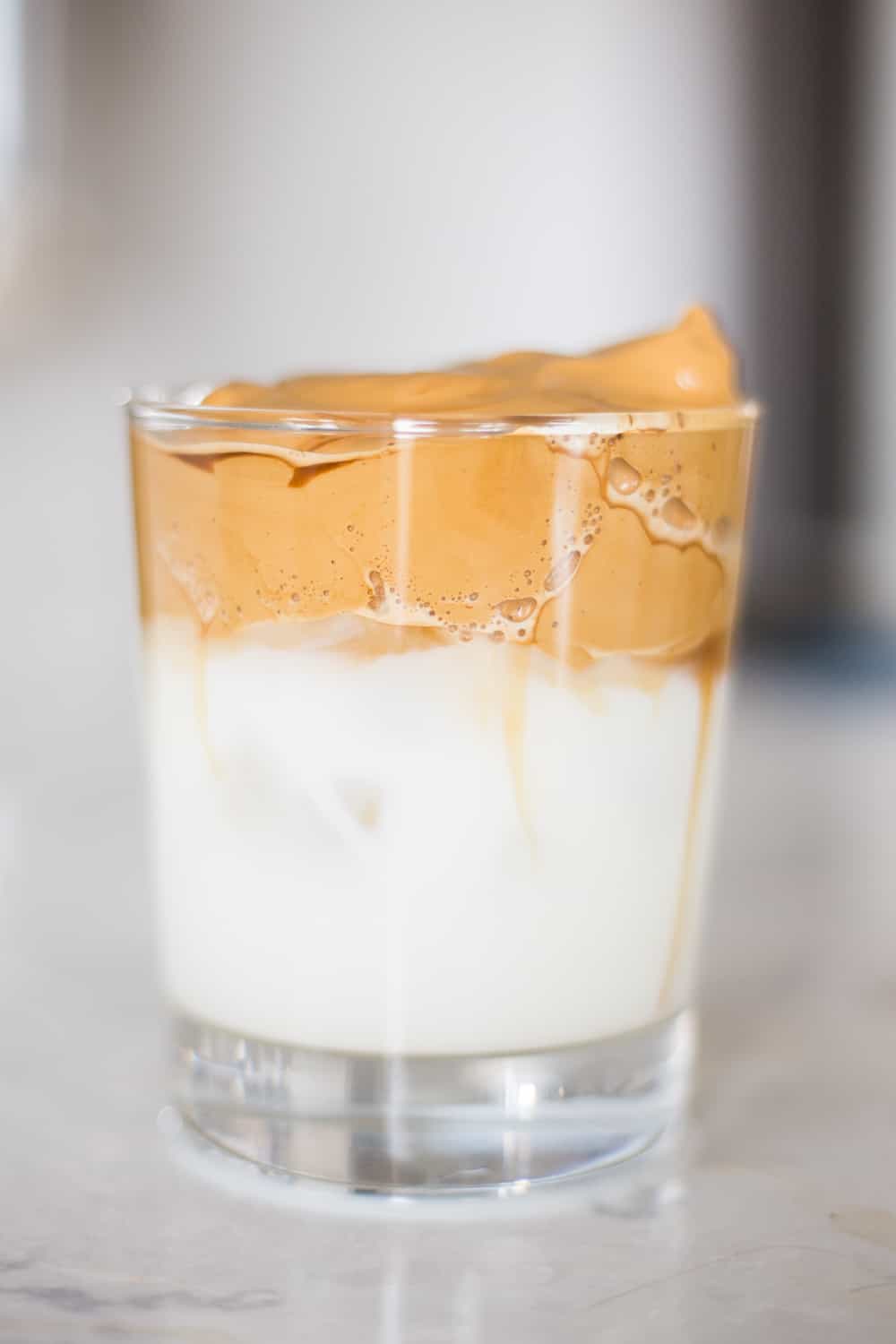 It is super easy to make and who knew that you could whip up instant coffee, sugar substitute and water to make it really thick? I literally had no idea.
When making this, you'll need instant coffee. It doesn't work with brewed coffee. As well, you will need granulated sugar substitute. Powdered will not work. You can whip this up with your hand and a whisk, but the easiest way is to use a hand or immersion blender.
I actually really enjoyed this coffee! The whipped coffee is incredibly strong but when mixed with the almond milk it is a perfect strength and not too sweet. If you are someone who enjoys unsweetened coffee, I recommend cutting the whipped coffee recipe in half. I did share this with someone who doesn't drink sweetened coffee and they found it too sweet.. but as someone who drinks sweet coffee, I found it just right.
Hope you enjoy! If you like this, make sure to check out my keto mint chocolate chip frappuccino!