A GIANT keto skillet cookie is so easy to make and no mess! It's fluffy, thick and crunchy at the same time! A perfect cookie.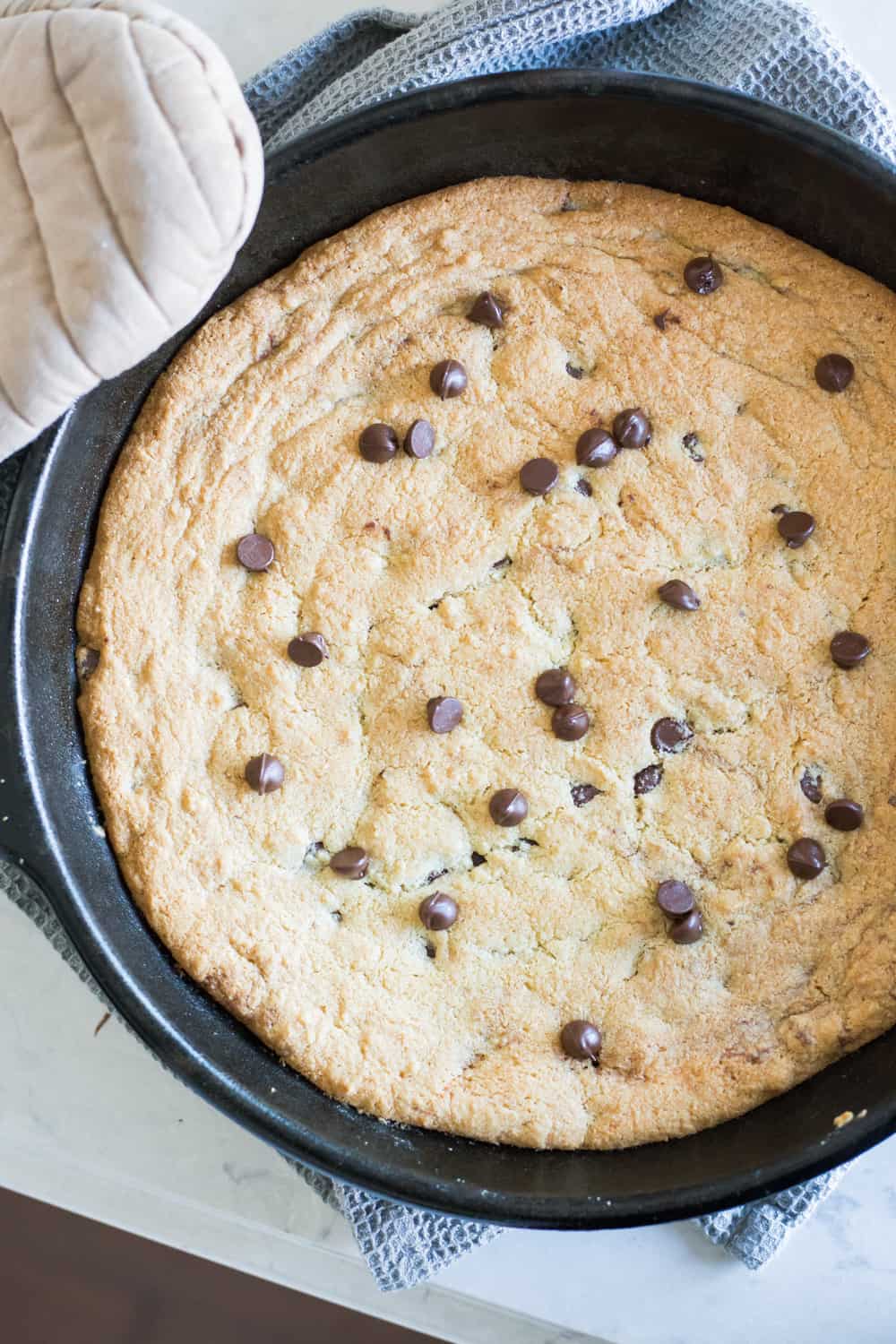 I got the inspiration for this on facebook earlier when one of my friends posted a picture of her (non-keto) chocolate chip skillet cookie. I knew right then and there that I had to make it sugar and gluten free. It was surprisingly easy.
I tweaked my keto chocolate chip cookie recipe for this except I swapped out the baking powder for baking soda and it worked really well!
I also omitted some of the almond flour and added whey isolate to make it fluffy. If you don't want to use the whey isolate, you can omit it and use a total of 2 cups (200g) of almond flour instead. It will work and still taste just as delicious!
I highly recommend using a stand mixer for this but a hand mixer will also work without issues.
If you like this keto cookie recipe, make sure to check out my keto lemon cookies and keto peanut butter cookies!