Well, the weather is getting warmer and summer is just around the corner! We may be stuck inside at the moment but we can make the best summer drinks right at home! Starting with this keto coffee frappuccino!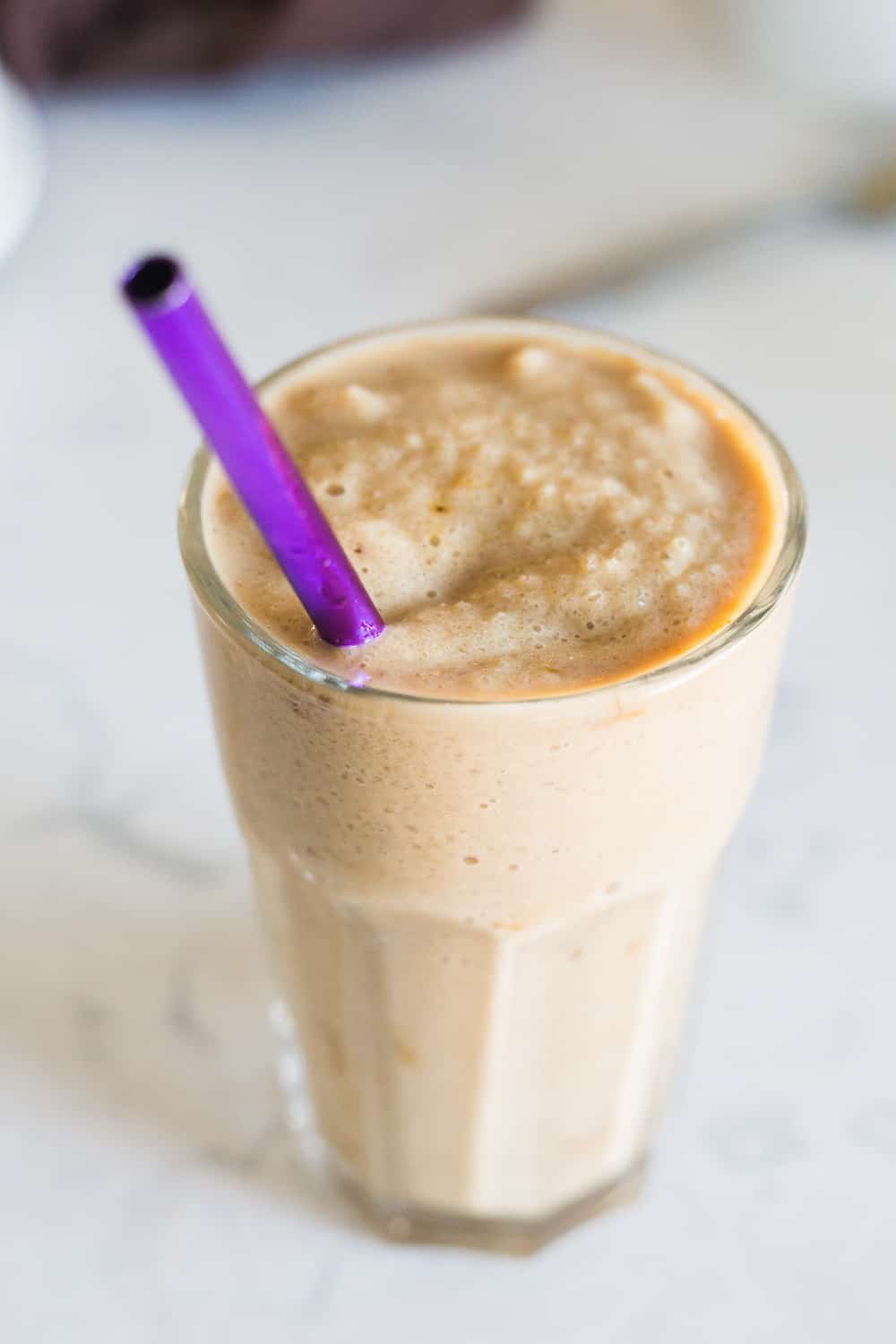 It's fairly simple to make – all you need to do is blend the ingredients together in a blender and pour into a cup!
I highly recommend using fairly strong coffee or espresso for this. The first time I made it, I used my regular coffee but it tasted bland. The second time, I made it stronger and it was delicious!
I know a lot of people will question whether the xanthan gum is needed and no it's not but I do recommend it because it holds the drink together. If you don't use it, it will be more watery. Xanthan gum is used in the syrups for Starbucks frappuccinos.
I hope you like this keto coffee frappe! If you do, make sure to check out my keto mint chocolate chip frappuccino! It's delightful!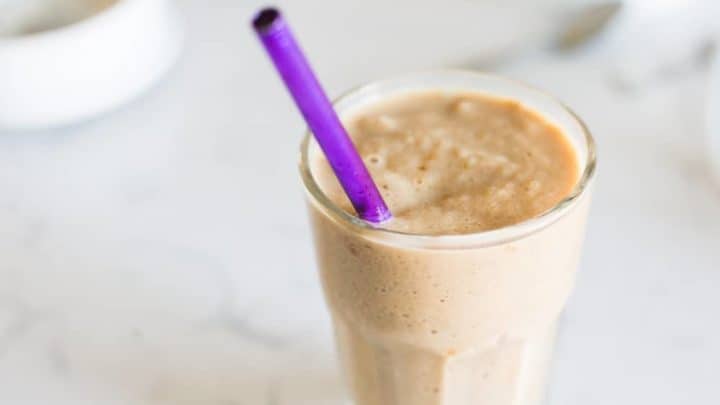 Yield:

2
Keto Coffee Frappuccino
The perfect coffee frappuccino for the summer! Sugar free! Add your own skinny syrups to perfect its flavour!
Ingredients
2 glasses ice
1 glass strong coffee/espresso
2-3 tbsp heavy cream
1/2 tsp xanthan gum
Instructions
Place all ingredients in a blender.
Blend until smooth.
ENJOY!!
Notes
This makes 2 keto coffee fraps!