Jalapeno poppers are one of the best things ever, so when I started keto, it was disappointing to see some of the things I couldn't eat.. but after finding fathead dough, I NEEDED to try jalapeno poppers.
I really do love fathead dough. At first when I put these into the oven, I thought it would turn out bad and the cheese would leak through, but these turned out PERFECT.
What you'll need:
Fathead dough (recipe here)
7 jalapenos
7 tbsp cream cheese (give or take)
Once your fathead dough is done, roll it out realllly flat. Take your jalapenos and cut them in half length wise. Scoop out the seeds.
Take a half tbsp of cream cheese and slather it into the pepper.
Place the pepper near the edge of the dough. Cut a square piece around the pepper, big enough to cover the entire pepper. Roll the dough and cover the pepper with the dough. Squeeze the dough together to seal it all.
Place the poppers cream cheese side up on a cookie sheet lined with parchment paper. Brush the tops with olive oil.
Bake at 350 until nice and brown. ENJOY! This recipe makes 15 poppers. Nutrional information is below!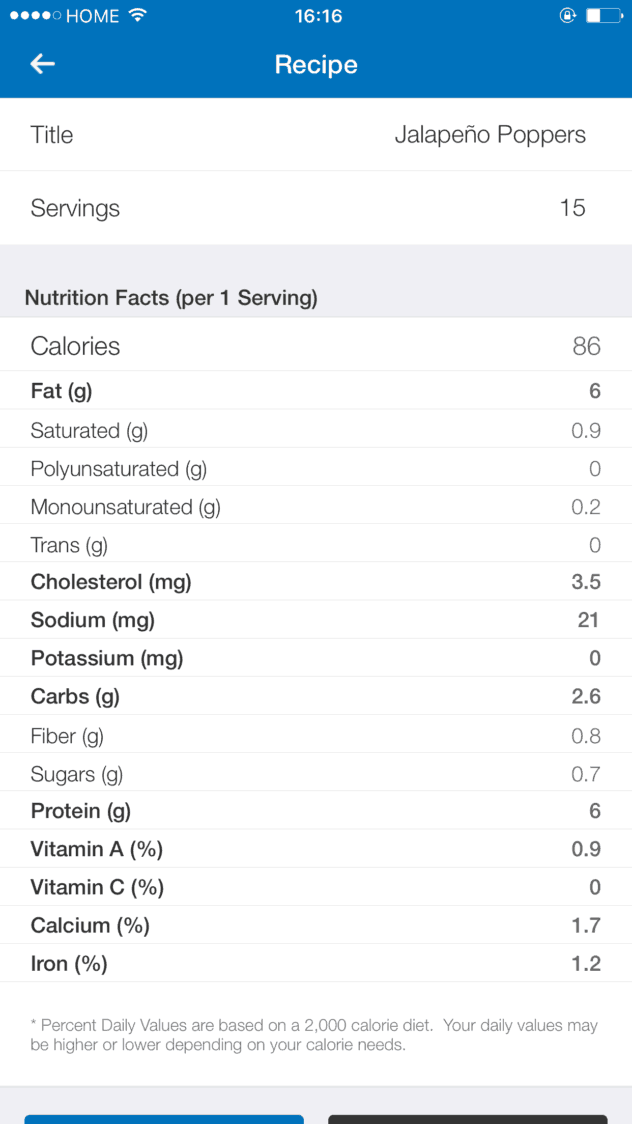 ---
Our App!
If you want to get our recipes on the go – maybe you're grocery shopping or cooking by the stove – Download our FREE app where you can get ALL our recipes and even submit your own!
Apple iOS